Whether you know her from her EP Mine or the jammable "All We Know" from The Chainsmokers, we can all agree Phoebe Ryan is the next indie pop queen in the making.
Although it's been over a week since her visit to the Philippines for the Eastwood-Quezon City New Year Countdown concert, our encounter remains crystal clear in my mind. The "Mine" singer is simply one of the nicest people. The day before the countdown concert, Ryan was scheduled to meet lucky fans and do a livestream chat with more fans online. The star, whose grandmother was born in the Philippines, readily embraced our warm Filipino welcome – giving presents right after our hello's, that is.
See also: Before You Exit announce February 2017 Southeast Asia dates
"You guys! This is so nice, this is the best," she cried. "You know, 'cause I had Christmas when I was on the plane so I didn't get presents so this is the best thing ever!"
Hugs, thank you's, and selfies later, it's time to sit down and have a proper chat. Here are 22 things we learn about Phoebe Ryan.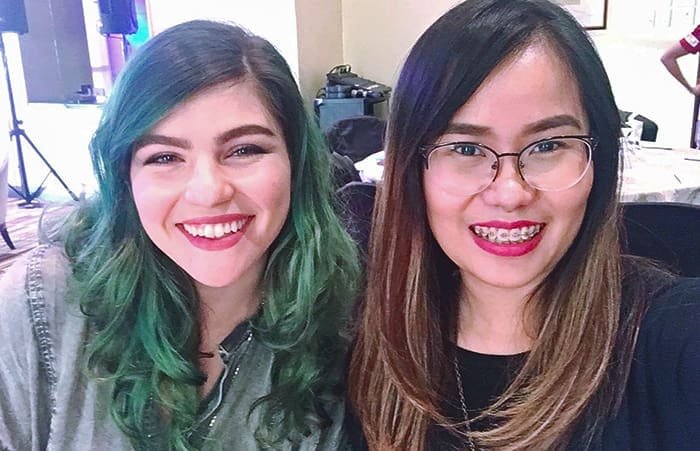 1. What's your favourite thing so far about your stay here?
I had an amazing tour today. We're in Intramuros, we saw all the walls and all the great history there. And then, also one of the highlights of my year is seeing my silly face on a billboard (advertising the countdown party) when we were driving by. That was crazy! Highlight of my year, for sure. Highlight of my life!
!!!!!!!!????? WHO DAT ?????!!!!!!!! pic.twitter.com/1dSaE9wFGX

— Phoebe Ryan (@PhoebeRyan) December 30, 2016
2. What else are you planning to do?
Hmm… I just want to rock really hard tomorrow (Dec 31). I want to put all of my energy to the performance, and I want to make sure that we all have the best New Year's party imaginable.
3. Have you heard of a delicacy called balut (duck embryo)?
No. What is it? I'm vegetarian so…
4. Oh, no. You don't want to know about it.
No? Not good. I don't want to know about it (laughs).
5. What's your most favourite out of all your songs?
I think that one song that I never get tired of listening to is "We Won't", which is a duet I did with Jaymes Young. That song's always very special to me. I'd still hear it and I'm like "Wow, how did I… That's so cool". It's like, I'm still excited about that one.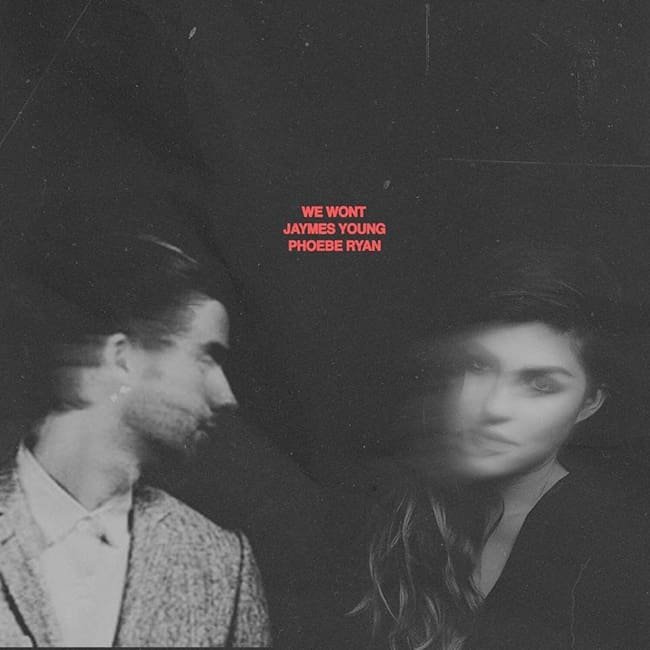 6. What's with the green, Phoebe?
I just love green. When I was growing up, I had a parrot named Green Bean and it was literally just green, the exact same colour as my hair. I had that parrot for about fifteen years. I would like to think that Green Bean is the reason why my hair is green. Because I'm just doing it in his honour. Which is probably the weirdest answer I could give you
7. Any other colour you want to put in your hair then?
Ooh, I think I'll always stay in the realm of green. But maybe, you know, my hair used to be like a little bit more turquoise, a little like blue hair. I might dabble in 2017. Just maybe.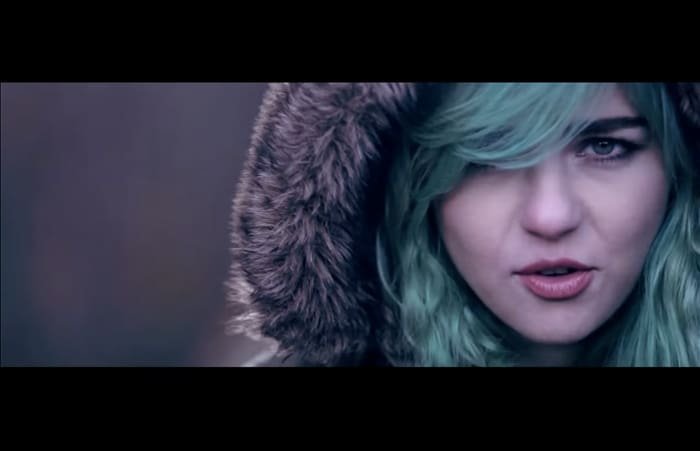 8. What's favourite song right now?
Well, I think, maybe a year ago, it's Jason Derulo's "Want to Want Me" but it recently changed to "24K Magic" by Bruno Mars. That's my favourite song of the moment. I put it on repeat when I'm in the gym just to repeat, repeat, repeat. It's the best song ever!
9. Is the house featured in the "Mine" video your actual house?
It was funny because when we were trying to shoot the video for "Mine", we were trying to save money, so I was like, "well, why don't we just shoot it in my apartment?" We shot it in my apartment and it was hilarious because my apartment was really dirty and I convinced everyone in my crew to help me clean it up while we were shooting. They were like "we're gonna move the couch in this scene" and I went, "okay, can somebody just sweep under the couch?"
10. Is it true that you live near Carly Rae Jepsen?
Yes, Carly Rae Jepsen lives around twenty minutes down the street from me. She's awesome. What a gal.
11. What was your favourite part of the Boyz n Poizn Tour?
That was really an amazing time because it was like my first headlining tour. It was the first time people had come out to see me live. I don't know, I think it's crazy. One of my favourite moments on tour was in Salt Lake City. I'd never been there before so, like, who's gonna come to the show? Who's gonna even show up? It's gonna be like five people. And then we ended up having so many people there. They were dancing so intensely even during the slow songs! I think that was really exciting for me.
12. What's the most beautiful thing that happened to you in 2016?
One of the highlights of my year was when I went on a road trip with my older brother from San Diego to Virginia Beach. So it was from the West Coast all the way to the East Coast. We did the drive in four days and I drove most of the time, just for the record! That was such an important moment of my year.
13. What or who inspired you to sing?
I don't even know the answer to that question! I just kind of was born just singing, being really obnoxious and loud! I don't know… (laughs).
14. A fan asks if you could please write a Christmas song.
Yes, I will do that! Maybe 2017 is my Christmas-song year. You know, it's funny because I actually put out a Christmas album in high school. It was just five songs, I think, but my high school had a little record label and I did a bunch of Christmas covers. I still have a copy of it somewhere and I'm sure it's really bad! Maybe someday I'll make a better Christmas album.
15. What are The Chainsmokers like in real life?
Well, I will tell you, they are really nice dudes. It's been really fun getting in the studio with them. I think everyone will be surprised about how cool they are – and maybe not surprised – at how focused, passionate and driven they are. And I guess it comes across with their success, obviously, but they're very inspiring. They're cool dudes.
16. Who's on your dream collab list?
I'd love to collaborate with Jason Derulo. He's really my favourite. Or Bruno Mars, since I guess his song is my favourite now.
17. What did you do when Jason Derulo tweeted you?
It's so embarrassing but I actually cried. I'm not lying. There were actually tears in my eyes! I'm so lame.
18. What was it like to get your song "Man On The Moon" picked up by Britney?
Well, it was amazing!
19. Are you writing for other artists at the moment?
I'm working on my own record right now, but I think it's really important to stay busy and write for other artists to find a lot of inspiration writing. That's really fun, getting to write for Britney Spears, you get to a mindset of creativity. It's really cool just being able to say things in a certain way for other people, if that makes sense.
20. Any rituals before going on stage?
I put my earbuds in and I blast music super loud – anything from Britney to Gwen Stefani, or anybody that rocks really hard, you know. I just go for it. I just dance around.
21. What are your plans for 2017?
To continue being true to myself and happy and healthy. And just keep being true to my art and everything. All that good stuff. We all try to do that, right? Happy, healthy.
22. Please say something to your Filipino and Asian fans?
Thank you guys so much for sticking around. I love you guys! I'm so happy to be herein this beautiful country. This is, like, so crazy that I'm here right now. It's wild! Mahal kita. Mabuhay!"
(This interview has been condensed and edited for clarity. It features questions submitted during Phoebe Ryan's Facebook Livestream and from the writer's own interview session.)
Special thanks to Ivory Music Philippines.
Click here for more interviews from AsiaLive365.
Have something to add? Tell us!