JYP Entertainment's first rock band DAY6 appeared before the public eye for the first time on Mnet's 2013 reality show WIN (Who Is Next?). They weren't competing for any title, however. The boys, then going by 5Live, were only guests in one episode in which trainees under JYP and YG Entertainment received feedbacks from each other and the founders of both labels. Even so, Sungjin (guitar, vocal), Jae (guitar, vocal), Junhyeok (keyboard, vocal), Young K (bass, vocal) and Wonpil (synthesiser, vocal) have been attracting a lot of attention for playing one acoustic song years before they officially debuted. Finally in September 2015, with the addition of Dowoon (drums), they were ready to rock K-pop's industry as a (DAY)6-piece.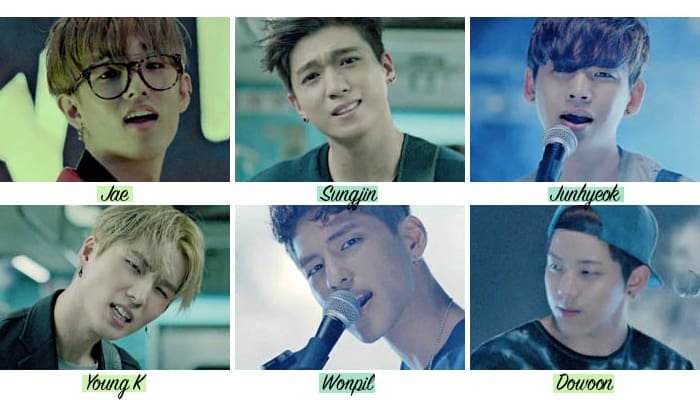 Like any boys in a rock band, DAY6 tries to establish themselves as more than a boy band (an "idol band", as they say in Korea). JYP and the band decided to do things the groundbreaking way — DAY6 didn't perform on weekly music shows aired on popular networks like other idols. They wanted to focus on sharing live, intimate moments directly with the audience so following their EP The Day's release, they only busked on the streets and played in night clubs across Seoul.
Here are some more cool facts you didn't but should know about DAY6!
1. In 2012, the band's big brother Jae (Park Jaehyung) competed in season 1 of SBS's Survival Audition K-Pop Star and came in 6th. All of the top-ten contenders all went on to train under major labels and debut as solo artists and in bands. These include 15&, WINNER and, of course, DAY6.

2. The trend of stars rising from humble Internet roots seems to have spread over to the world of K-pop, too. We're talking about Jae and his
YouTube channel
(yellowpostitman) that he started 6 years ago. In there you can find various covers of popular songs as well as the man's own original "Better Man". The channel hasn't been updated for 3 years but thank goodness it hasn't been taken down!
3. Before debuting as DAY6, bassist Young K (Brian Kang) showed his rapping skills in Baek A Yeon's 2015 hit track "Shouldn't Have…". Its official lyrics video has been viewed more than 6 million times! What we want you to check out, though, is this live performance. Young K was also for some smooth guitar strumming.
4. It isn't just Jae who joined some sort of competition on TV during his pre-debut days. In 2009, Sungjin and his group of buddies (one of whom is B1A4's Sandeul!) took a day off from school and traveled from Busan to film an episode talent search show SBS Star King. Stardom has always been his path, eh?
5. If you'd stumbled across this following video on YouTube before (well, we don't know, you might have been watching videos of GOT7 or Wonder Girls!) and wondered why the two guys speaking speak pretty solid English, it's because Jae had lived in the US since the age of 5 before he moved to Korea in 2012, and Young K had lived in Canada for a long time before becoming a JYP trainee.
6. DAY6 members underwent the training program for a different period of time. Young K, Sungjin and Wonpil each was a trainee for roughly 5 years, Jae and Junkyeok a little over 2 years, and Dowoon, who joined the group last, around 8 months.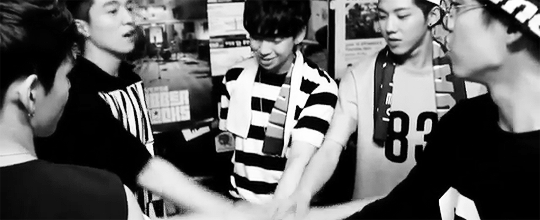 7. Even though maknae Dowoon didn't get to spend as much time together as a band as the others, he's adored by all of his five hyungs.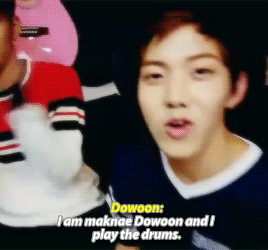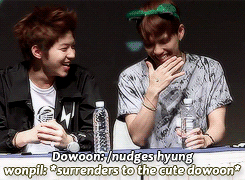 8. Each of the members has varying and eclectic tastes in music even if they're in a rock band. But get this, all of them share the same love for Coldplay, U2 and OneRepublic. The English, Irish and American bands are absolute role models for the boys.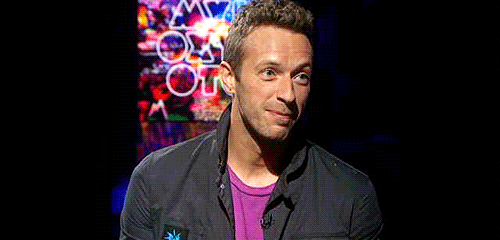 9. In almost every live show they put on, they'd perform a cover of OneRepublic's "Stop and Stare". Who wouldn't want to play a song from their favourite band? They also cover various English and Korean songs and make them their own!
Now if you want to check them out live, hurry to ThaiTicket Major to get a ticket for "DAY6 The 1st Live & Meet in Bangkok 2015" held this December 12 at Muang Thai GMM Live House, Central World. Tickets have already gone on sale today (Oct 31), ranging from 1,500 to 4,500 baht. We really mean it when we say hurry. Even though they're still rookies, the tickets to DAY6's showcase in Taiwan and their two November shows in Korea sold out pretty fast.
.
If you're lucky enough to get a hold of a ticket, Congratulations!
If you couldn't get it, be on the lookout on social media, people might be offering some interesting deals. Check the ticketing site every couple of hours as well, some of those reserved tickets aren't paid for yet 😉
.
Don't forget to check out all of the songs in their first EP The Day and, if you're up to the task, learn the lyrics by heart. Hope to see you at the gig!
Have something to add? Tell us!