(5 / 5)
We fell in love with the music notes that danced on our skin.
Dreamy vignettes of twilight colours laced the corners of our hearts as we listened intently and basked in the dream pop rays of indie band Men I Trust on Sunday night.
C'était comme cordes du crépuscule qui se fondent aux cordes de mon cœur. Chaque note de la partition a dansé sur la peau. On était des lucioles qui vivent aux couleurs à la nuit.
Playing at The Pavilion at Far East Square, the amicable Montreal band consisting of members Emmanuelle (Emma) Proulx, Dragos Chiriac and Jessy Caron blessed our ears with colours from their music in a surreal and delicate, almost lush ambience that was utterly magical.
Singing over 15 songs from their latest album '' as well as favourite from previous releases, the crowd of indie, trendy and hipster-looking fans danced and swayed the night away, in an undulating wave of very subtle shoulder, head and body movements that was quite unison.
It was as though we were fireflies that evening, basking in the glow of the twilight beams of music notes.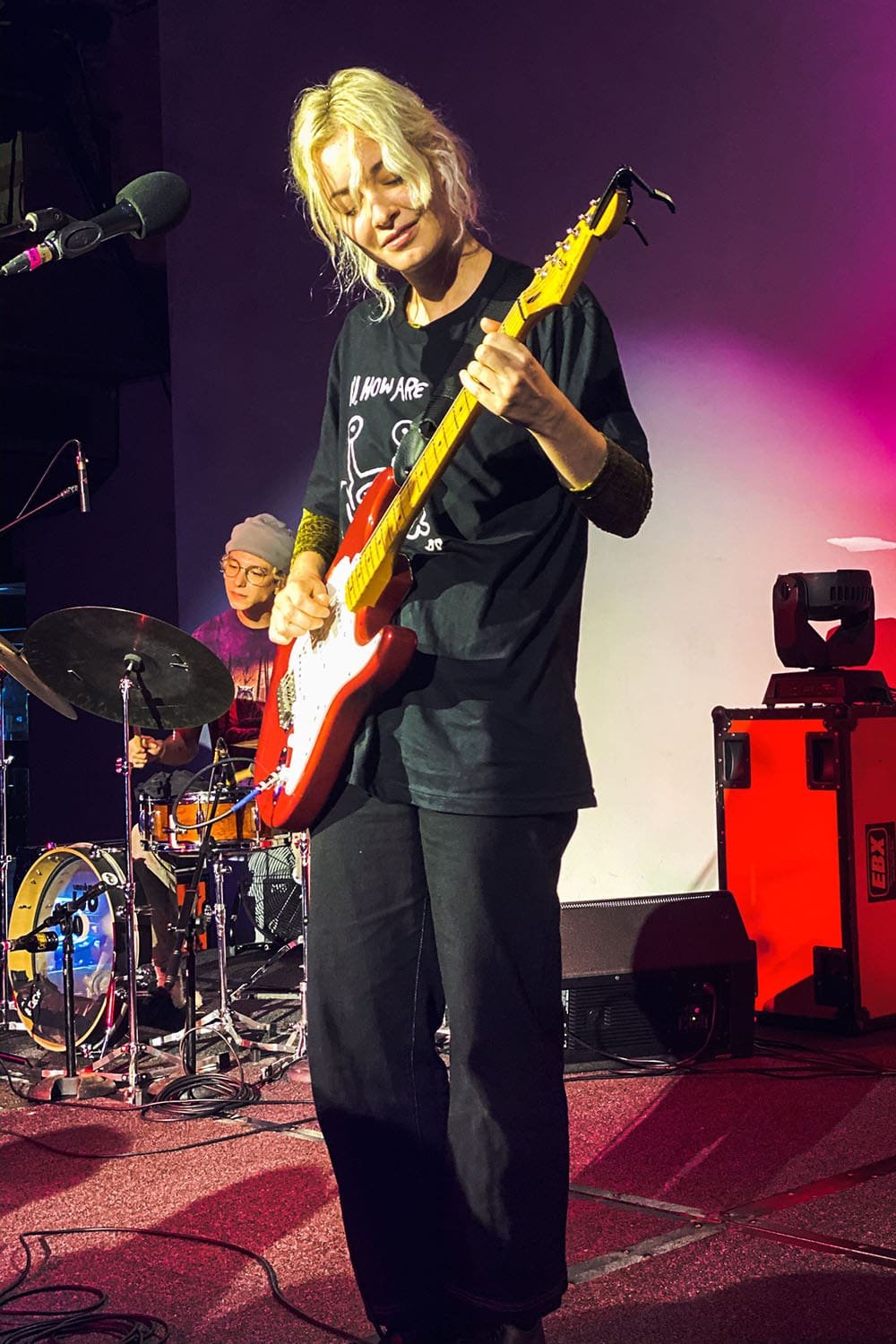 It was clear that their fans adored them dearly, as they shouted words of affection and admiration for the band members.
"We love you! You're beautiful! We love all of you!" they proclaimed, to which Proulx smiled and blushed.
There were clearly many favourite among the fans that night. For this music fan right here, it was the more prismatic pieces like 'Show Me How', 'Break For Lovers' and 'Seven' that captured my heart. The textures and tones were soothing yet variegated and combusting – almost like "opaline edges" of a supernova. You meld in them, and let them meld in you – as you felt their little bursts of lighting in your heart.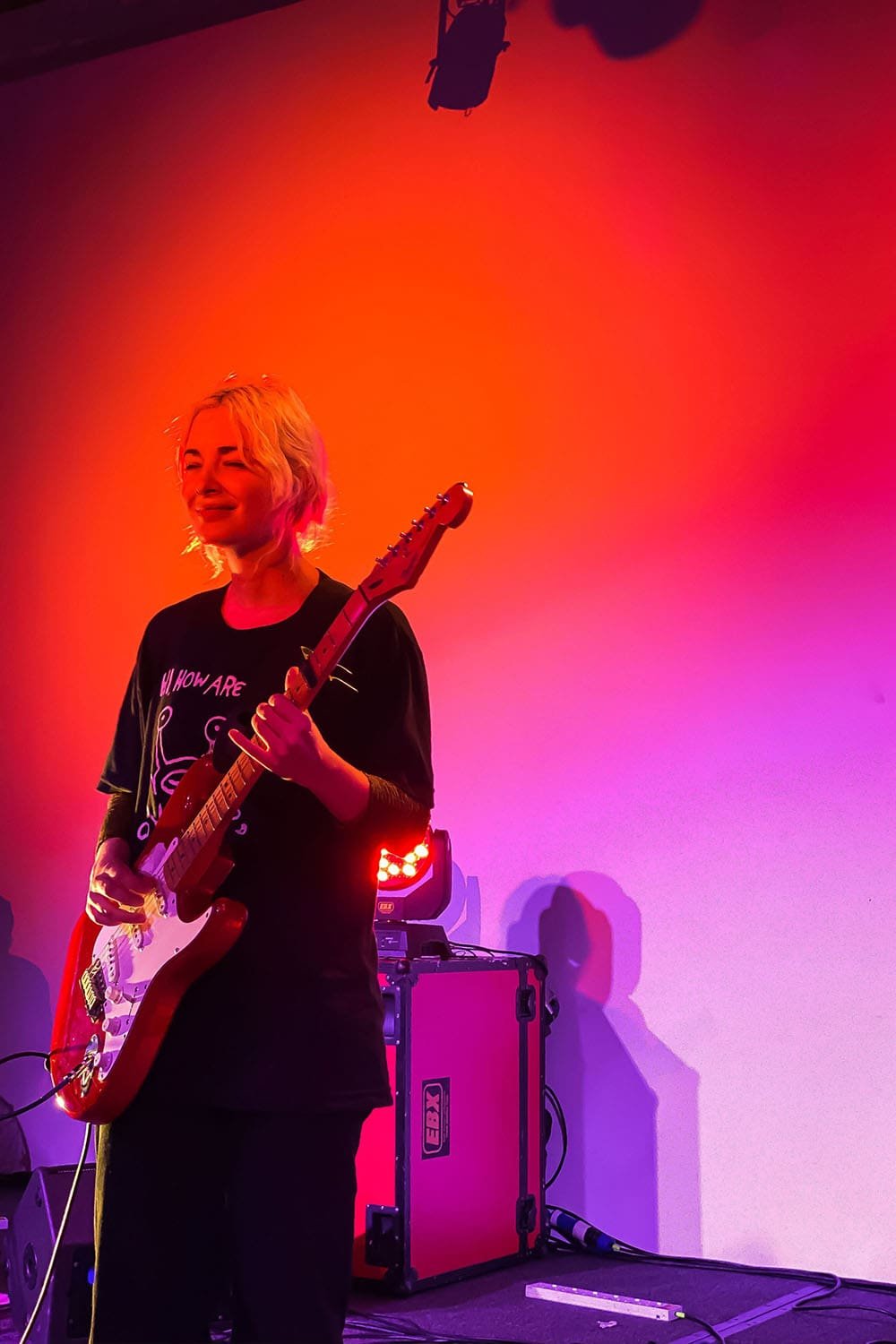 But then again, I guess that all of their songs felt like this.
C'est certainement comme le coup de foudre au cœur…
'Seven' even had a masterful guitar solo ending by Proulx herself, to the delight of many fans in the audience.
Returning to stage with two encores, barely a minute after they had walked off it, it is safe to say that Sunday night has been one filled with lush cascades of colours that were both gentle yet bursting with life.
The jazzy undertones, iridescent vocals, and crisp colours enveloped us in a mood that invigorating and dreamy all at once.
Merci Men I Trust. J'aime beaucoup ça!
Have something to add? Tell us!