METZ 2018 Asia Tour in Manila
May 31, 2018 @ 7:00 pm

-

June 1, 2018 @ 12:00 am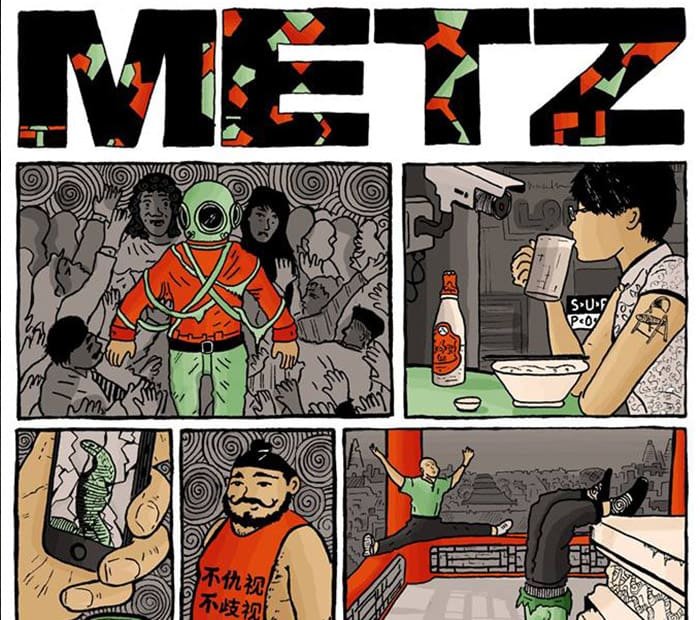 In support of their third album Strange Peace, METZ will be playing 11 shows across the region, running from May 23 in Taipei until June 6 in Nagoya.
Fans in Manila will be able to catch them on Thursday, May 31 at Mow's Bar. Tickets are PHP600, on sale through Evensi.
Inspirited by the remnants of 90's grunge and the aggressive side of shoegaze, METZ were formed in 2008 by Alex Edkins, Chris Slorach, and Hayden Menzies. The Ottawa trio released a self-titled debut album in 2012 which was shortlisted for 2013 Polaris Music Prize. The record was followed by 2015's II that once again received a nod from the prestigious Canadian music award.
METZ's third offering, Strange Peace, was released last September. The band tapped prolific American producer Steve Albini and worked at his Electrical Audio studio in Chicago, where they recorded the album live off the floor to tape.
Have something to add? Tell us!