Village People 40th Anniversary Live Tour in Singapore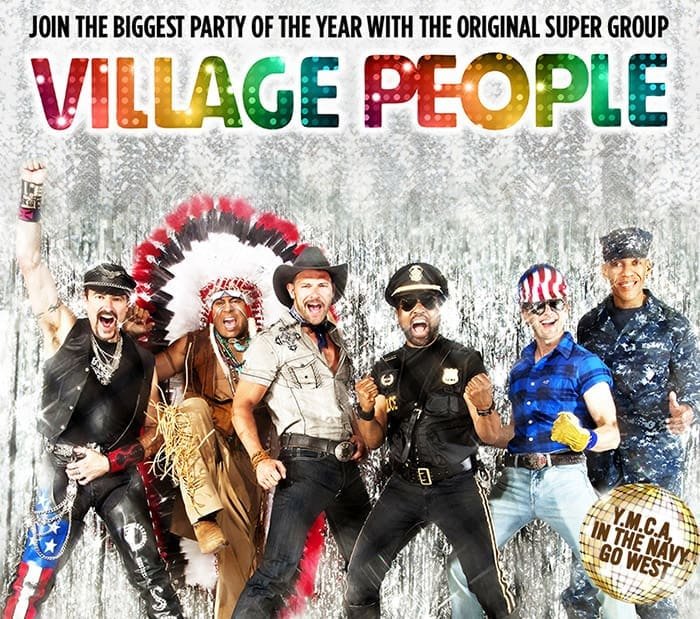 Young man, there's a place you can go this month – and it's Village People's 40th Anniversary Live Tour in Singapore.
The New York "Kings of Disco" are bringing their celebration concert and specials guests Bjorn Again to Singapore on Friday, May 19 at the Sand Theatre, Mastercard Theatres at Marina Bay Sands. In their extravagantly "macho" costume as a GI, Native American, cowboy, cop, conman and biker, Village People's current lineup, featuring founding members Felipe Rose and Alexander Briley, will put on all the ultimate hits of the 70's and 80's, including "San Francisco/In Hollywood", "YMCA", "In the Navy" and "Can't Stop the Music".
Over the past few years, Village People have performed a full schedule of performances throughout the United States as well as Canada, Brazil, France, South Africa, England, Finland, Belgium, Spain, Italy, Romania, Japan, Mexico, Australia, Poland and much more. The Guinness World Records book certified their Sun Bowl appearance on December 31, 2008 as the world's largest YMCA dance with over 40,000 fans doing the iconic moves while the group performed.
The tour's supporting act, Bjorn Again, is the only ABBA show endorsed by ABBA's Benny Andersson and Bjorn Ulvaeus. They bring timeless tunes like "Mamma Mia", "Dancing Queen" and "Knowing Me, Knowing You" back to the stage, combining them with glitzy 70's stage costumes, Swenglish banter and hilarious stage antics to create "one of the most entertaining rock shows in the world today".
Note that both Bjorn Again and Village People will be sharing equal stage time. The show is presented by BASE Entertainment Asia.
Have something to add? Tell us!