AsiaLive365 interviews Indonesian pop-R&B star NIKI about her newest single 'Switchblade' from her highly-anticipated debut album, Moonchild.
Nicole Zefanya's rise to pop stardom is nothing short of amazing. Fans first fell in love with the Indonesian singer, known professionally as NIKI, for her cover songs on YouTube as well as her performance as the opening act for Taylor Swift. Her musical talent was then recognized by leading Asian-American music platform 88rising. The NYC-based mass media company signed her up as their first female act, joining artists such as fellow Indonesian rapper Rich Brian and Japanese singer Joji.
Since then, she released two successful EPs, headlined the label's Head in the Clouds Festival in Los Angeles, and became the face of empowerment for young Asian girls worldwide.
Now at the age of 21, NIKI's prepping up for the release of her debut album, Moonchild, a culmination of what she has achieved so far. Last week, the pop-R&B songwriter unveiled the album's lead single, 'Switchblade', with a mystical and dreamy music video. At the time of writing, the music video has gained over five million views on YouTube in just a week since the song's release on April 2.
AsiaLive365 sat down and had a chat with NIKI as she talks in-depth about her latest release. Read on below for the interview.
AL365: Your newest single, 'Switchblade', is part of your upcoming debut album Moonchild. How did you come up with the idea for the album?
NIKI: I got to a point where I was staying up all night for 2 months, and then I had an epiphany where I was like, "Wow, I really am the moon's child." The word 'moonchild' stuck in my head after that. I grew up as a fairy tale and storybook nerd, I love Disney, Harry Potter and all these fantasy stories. I let my imagination run wild and came up with this narrative called Moonchild which is about the titular girl in a parallel universe.
AL365: Why make the record into a concept album?
NIKI: I made it a concept album because it is told in a very metaphorical story kind of way. The whole album signifies one's journey towards self-discovery and learning your true self.
AL365: What themes and messages can fans expect from the album?
NIKI: Huge themes include growth and maturity as well as battling with the self and accepting it by the end. It's your classic coming-of-age story where in the beginning you're very impressionable, optimistic, brave, maybe naive. By the end, with all the lessons learned, you realize the story doesn't necessarily end here. We've come a long way, and you learn to accept who you are.

AL365: Lyrically, your music have been about love and relationships, but in 'Switchblade' it seems more about your personal journey as a person. Why did you decide to focus on this aspect for the album?
NIKI: It's my personal journey towards self-discovery and self-acceptance told in a metaphorical lens. In the past, I've been very much motivated and inspired to talk about love because that's what I was going through, and now I'm just feeling a lot more introspective.
AL365: Compared to your previous albums, were there any creative differences during the songwriting and production process?
NIKI: If you listen to the album from top to bottom, it's a giant storybook. Every song relates to one another. That's probably the definitive difference from my projects in the past. I came up with the track names first. I thought 'What are 15 words that relate to this universe that I've created?' Ten of those ended up being the actual songs so it felt like I was writing an essay outline (laughs). I titled my songs before I even knew what they were gonna be about, so that's definitely the opposite of what I do or any songwriter does. People usually write the song and title it later, but I did the total opposite which was creatively very limiting but also liberating.
AL365: Let's talk about your 'Switchblade' music video. There's quite a lot to take in. From a silver blonde-haired girl emerging out of a cocoon from the moon to the dreamlike fantasy setting. Where do you find the inspiration for all the visual elements seen in the music video?
NIKI: Because this album happens in this fantasy universe that I imagined, the concept for the video was pretty self-explanatory. I sat down with my creative director, Amber Park, and came up with the storyline in about 2 hours because it was pretty much already written in the song. Again, I grew up as a fairy tale and story book nerd. When I was young, the movie Avatar left a huge impression on me as well. I tried to combine all those elements of inspiration into this video.
AL365: There's a part in the video where you literally pick up a switchblade. Is there any symbolism behind it?
NIKI: In one of the verses of the chorus, I sing "a switchblade faith". The symbol of the switchblade goes back to primal humanity. One of the oldest weapons created by humans is the blade, or knife, and it has been used for defense and self-preservation. It felt right to use it to represent the idea of being in a new environment and wanting to protect yourself, but also being courageous about it. I thought that the switchblade was the most fitting symbol for that as opposed to like, I don't know, a gun (laughs). Or a lightsaber!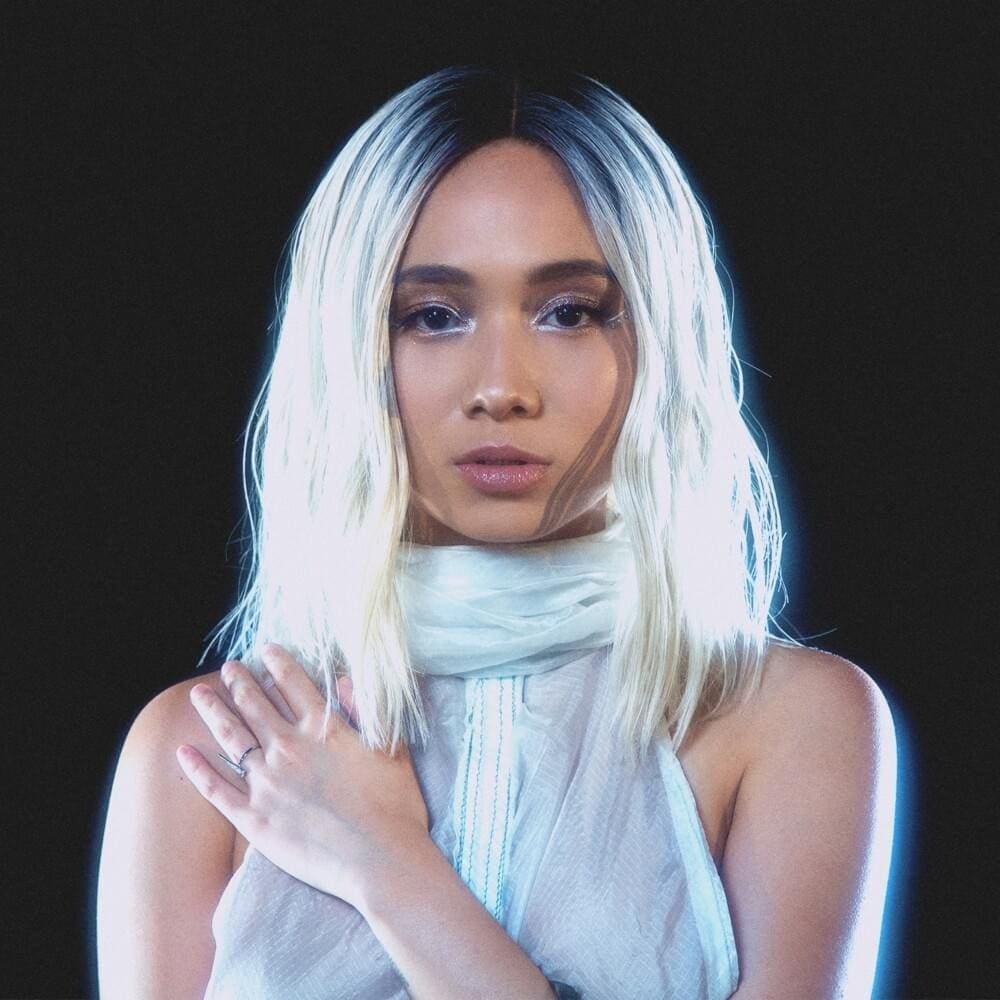 AL365: You began with the R&B-influenced Zephyr EP then moved to a more pop direction with wanna take this downtown? EP. The song, 'Switchblade', seems to head into an electronic/synthpop sound direction. How did you decide to delve into this change of sound?
NIKI: This album has truly been my creative playground.  I was able to experiment and explore sonically, lyrically and thematically. A few months ago, I was watching Tarzan and I loved the soundtrack that Phil Collins did. I wanted to make a Phil Collins-y song, and 'Switchblade' ended up being born from that moment of inspiration. I've come to a point in my artistry where I genuinely could not care less about genres at this point. I make whatever inspires me in the moment. 'Switchblade' is not even an accurate representation of what the entire album is going to sound like because there is a piece of everything in the album.
AL365: What would you like to tell all your fans in Asia as they are all in self-quarantine from the ongoing COVID-19 situation?
NIKI: Stay positive. I know that's so cliched and so much easier said than done, but as with everything in the world, nothing lasts forever. This too shall pass. Lean on your friends, your family, Netflix, and comfort food. I think there's giant stigma that if you're at home, you're unproductive and lazy. That's not true! You gotta unlearn that narrative. Be kind to yourself during this time. Remember that everyone in the world is going through the same thing right now. Take it a day at a time, wash your hands, and stay safe.
Have something to add? Tell us!