As electronic music featuring pop star vocals tops the charts and DJ sets summer festival bills, it's almost refreshing to see someone like Harrison, a young blood all-in-one producer and singer-songwriter, rise from the inevitably saturated world of EDM.
Known as a "hybrid" artist, the 23-year-old British native produces his own originals while lending a unique voice and songwriting to the likes of David Guetta, Hardwell, Dannic, and Steve Aoki. His Guetta-produced anthem "Ain't a Party" kickstarted Harrison's career in the best possible way. The song was one of 2013's biggest tune, receiving airplay and support from EDM's biggest DJs such as Laidback Luke, Nicky Romero and Fedde Le Grand, at Tomorrowland, Ultra Miami and many more.
See also: Myanmar making EDM history with Armin van Buuren-headlined We Are Connected Festival
Now releasing on Spinnin', Armada and Revealed Recordings, Harrison is primed to take more of him to the main rooms of the industry's most well-regarded clubs and festivals. But before we let EDM's next multitalented heavyweight does what he does best, we talk to Harrison ahead of his stint in Bali and Yangon in an exclusive interview.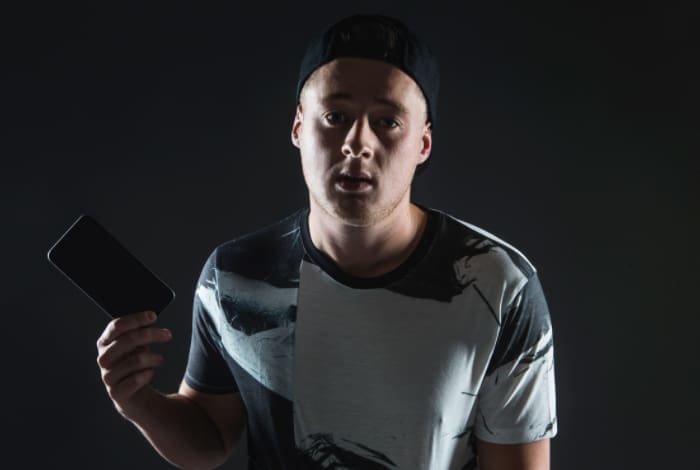 Hi Harrison! Tell us more about you and how you got into electronic music.
I've been producing for years before I first got attention with my solo "Harrison" sound, I've learnt alongside some amazing names in London that taught me so much. I've seen artists like Mary J. Blige and Sting in the studio that teach you invaluable lessons just being in the same room as them. I was lucky enough to be invited to Chuckie's Dirty Dutch night at the Heineken Music Hall in Amsterdam, where I met [Dutch duo] GLOWINTHEDARK and I told them about my track "Ain't a Party". Before I knew it, it was being played at major events like Ultra and then David Guetta signed it. The rest is history!
There's a heavy rock influence in "Ain't a Party" and your Hardwell-collaborated track "Sally". Do you entertain the idea of making full-on rock music?
I still work mainly in electronic music in my studio but I'm focusing on a few more experimental tracks, new stuff with that UK house feel and even a slight UK bass angle. I do always try and add my rock-y touch with my vocals on the tracks I produce and sing on, which I think makes me a unique vocalist in the dance music scene right now.
You've sung for David Guetta, Steve Aoki, and most recently Dannic, how do you go about delivering a unique vocal for each new track?
It all depends on the project but I think I always try and add my own touch with more "raw" vocals than what's currently out there at the moment. And working alongside the artist is also really important, to make sure that we're both happy with the finished product and have a clear goal in mind.
Many top DJs like Armin van Buuren, Bassjackers, and Hardwell have performed or will be performing in the city of Yangon. Is this your first trip to Myanmar? What have you heard about Myanmar's music scene?
It is! I love touring Asia; I just recently got back from Japan and I've also just played some shows in China and Indonesia. The fans are crazy and to be so well-received on the other side of the world, to hear those people singing your songs back to you is the best feeling.
Everyone is talking about how Asia is the next big destination for electronic music. What's your view on that?
The scene in Asia has been growing for a long time with more festivals, bigger acts and a lot of Asian clubs getting into the DJ Mag Top 100 Clubs poll. It's great to see, especially with so many producers turning their hand to it over there now.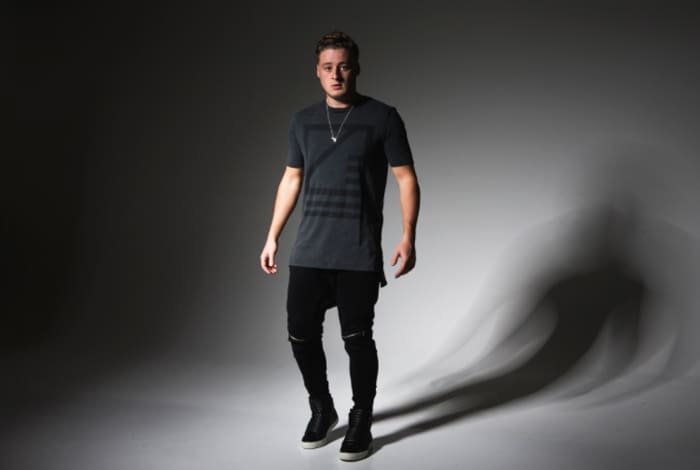 Are you attending Amsterdam Dance Event (ADE) this year? Will you be performing?
I will be attending ADE for some meetings in the city. It's a huge, crazy event with so many people from the industry and all the biggest DJs from around the world, but I won't be performing this year as I have to rush off to my Asian shows!
Is there any difference between American and European electronic music?
Yes, very big differences. European electronic music is very much big-room, or dark techno, or tropical house. American music, especially at the bigger festivals, seems to be a lot more bass-heavy or trap, rather than the more chart-friendly stuff, although a lot of the big-room guys still do so well over there. I also think UK music stands out at its own level, not just on electronic but also with garage and grime, here in London especially, we have one of the best music scenes in the world.
What can we expect from you next? And when?!
I'm currently working on a chunk of new tracks that I'm looking to get out hopefully before the end of the year, I'm just waiting on the right avenue/label that I feel they can fit on without changing my vision.
If you find yourself in town this weekend, catch Harrison in Bali at Sky Garden Bali this October 28 and in Yangon at Fuse on October 29. 
Have something to add? Tell us!