If you consider yourself a dance fan, chances are you're familiar with Revealed Recordings.
Dutch big-leaguer and headman Hardwell founded his own imprint in 2010 with a mission to recruit and release producers and their music that best represent the label's sonic versatility. Not so long afterwards Revealed has built up an unrivalled reputation and a roster of distinct talents who have contributed to the raving scene.
After sitting down with Dannic, Dyro, Showtek and Kill the Buzz in the past months, we bring you three more of Revealed alums, Canadian electro house crafter Conro, "emotive EDM" producer Manse and chart-topper Thomas Newson, to talk influences, performing in Asia and making it in dance music.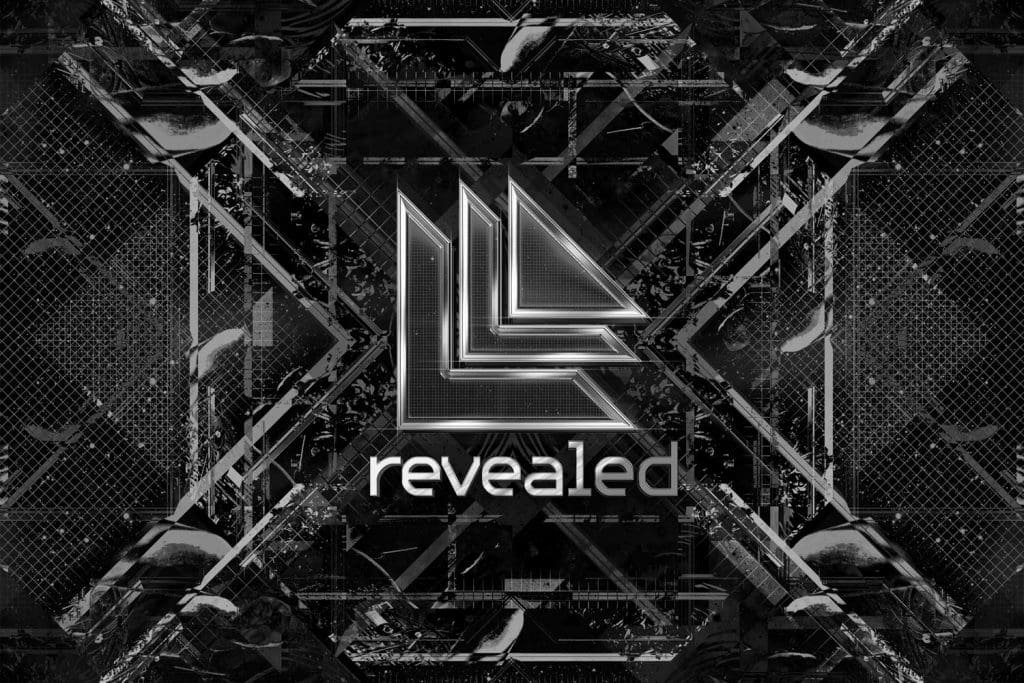 How did you first become introduced to Revealed Recordings? What drew you to signing with the label?
Conro: I was working with Dyro on our collab called "Bittersweet" (2015) and he introduced me to the label and continued to develop that relationship with Revealed until now.
Manse: Back in 2014 I entered a remix contest that Revealed Recordings hosted and my remix of "Escape" by 3LAU, Paris & Simo ft Bright Lights was chosen out of 3,500 submissions and later got an official release on the label! This way I got in contact with the management and label of Hardwell.
I think my sound came in the right time where the progressive house was booming, and that my sound was a bit different from the usual progressive house even though it was quite recognisable. I always wanted to be a part of a community/family and I am grateful for all the love and support I have from the Revealed team.
Thomas Newson: I was always a big fan of Hardwell so that's why I signed with the label!
Who have been your biggest influences in music?
Conro: I really love alternative bands like Kings of Leon, Royal Blood, and for electronic music, Flume and Porter Robinson.
Manse: I would say Hardwell, Axwell & Ingrosso, Armin van Buuren, Tiësto, John Dahlbäck, Steve Angello and Eric Prydz. It was these guys music that actually got me in to the whole EDM scene where I first started out as a regular listener and then got the interest of making electronic dance music!
Newson: My Dad for sure. I grew up with his music so that's also why I started making music.
At what point do you think DJs need a manager or label?
Conro: It really depends, because a bad manager can make things more difficult. But with the right manager things can really be beneficial! Once the music is doing well and opportunities are coming in more steady, then I'd say start looking for manager who can help develop and grow your artist.
Manse: I think from the point where you choose to focus 100% on the music for sure. Some guys do it all by themselves, but for me, it's an amazing way to work with a manager and label to get guidelines of how to proceed in your career. Me and my manager and Revealed have been working back and forth since the first remix release on the label back in 2014. It's been an amazing journey to share with someone you get along so well with.
Newson: It's different for everyone. I've got a new manager now and we talk a lot about the creative side with each other and work out ideas so sometimes it's good to have a manager!
2016 was quite a big year for you guys. What were your biggest achievements?
Conro: Some of my biggest accomplishments in 2016 were playing two label showcases at ADE in Amsterdam. And receiving all the support on Spotify with over 20 million hits on my music released just last year! Amazing to see the support!
Manse: I think my debut at Creamfields was one for the books, and also my remixes for Hardwell and Armin van Buuren. They both have been incredible releases and the exposure has been crazy where you see them being played on the biggest stages and also see how the crowd's reaction is to them. It makes you work even harder to one day be on that level yourself.
Newson: Playing at Ultra Music Festival in Miami for the first time and bringing the Bus Tour through North America with Hardwell and Kill The Buzz.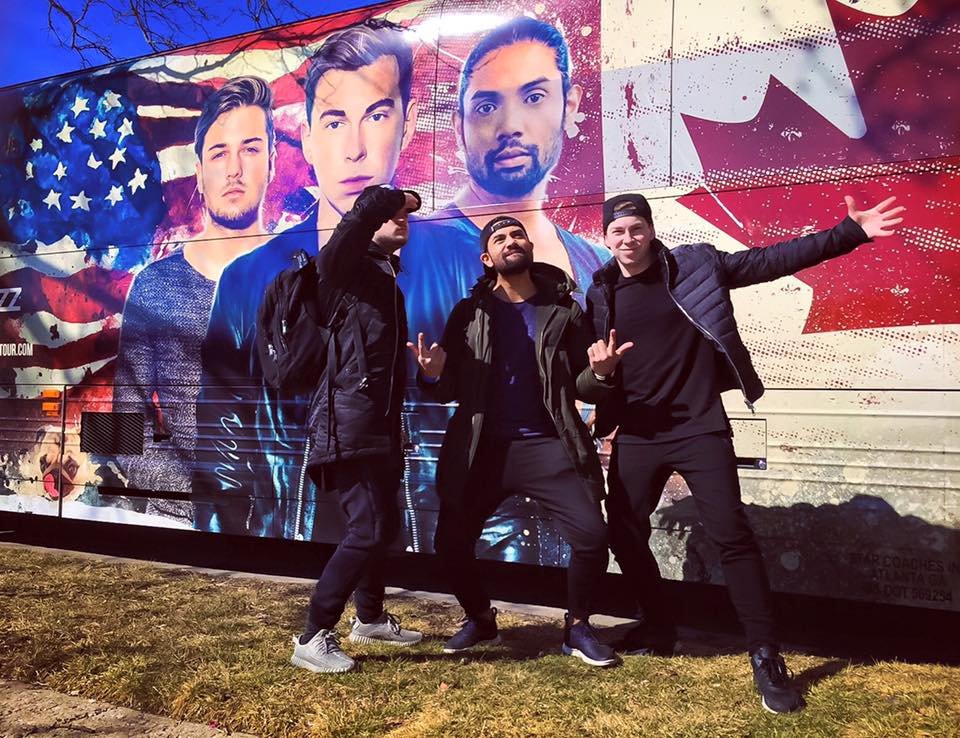 When was your first exposure to Asia's electronic music scene? What are your impressions of Asia?
Conro: I was introduced to an artist called Myrne last year, and have been following him since – talented dude! Asia has so much potential to grow and build. I hope I can become a bigger part of the expanding community!
Manse: My first exposure to the Asian dance market was the Revealed Recordings Asia Club Tour back in 2015. Me, Thomas Newson, Kill The Buzz, Julian Calor and Joey Dale went with Revealed on a two-week tour around Asia and it was just an incredible experience. We connected, met so many amazing fans and promoters, other artists and most importantly the different Asian cultures and traditions. Since then I've been plenty of times in Asia for shows and its an incredible adventure every time I am there for shows. We have some fun shows in planning this year in Asia, so stay tuned on all my socials for more info about that.
Newson: Asia is great! The scene is pretty new over there but the fans are so dedicated and friendly!
Name three of your favourite places in Asia.
Conro: Well, I love Asia! So many great places but I have some really great memories at Bangkok, Ko Tao, and Hanoi.
Manse: I have several favourite cities in Asia, but if I have to choose three of them it would be Kuala Lumpur, Seoul and Shanghai!
Newson: Tokyo, Bangkok, Kuala Lumpur.
2016 has seen a rise in the number of music festivals in Asia, are there any one where you're particularly looking forward to performing?
Conro: That's great to hear! Not anything specific, but I can't wait to get over to you guys and play where ever you let me haha!
Manse: I have a couple of them on my bucket list since it's always an amazing experience to play in Asia: Road To Ultra and the Ultra festivals are always top notch, definitely on my list. Then there are some others like, ZoukOut in Singapore, Jakarta Warehouse Project, the Sunburn festivals (already played at Sunburn in Goa and absolutely loved it), and 808 Festival in Bangkok, to name a few.
Newson: I like to play in Asia in general but of course I would love to play the big festivals over there!
Talent gives you a head start, but hard work makes you finish the race. Which is more important in order to be a top DJ?
Conro: I completely believe in hard work pays, and it goes in hand with talent. Hard work in turn develops your skills as a growing artist.
Manse: A combination of both is crucial since they go hand in hand. But as for all entrepreneurs, hard work is usually the key to success where it's known that if you don't work enough it will be hard to reach the top. It's always a struggle in the beginning but when the passion is so strong, you will forget about the downsides of what working hard will do… but when you take a step back to see a perspective on what you achieved so far, you will work even harder!
Newson: Hard work definitely! You have to work your ass off to make it to the top. It's much more than only music. You have to come with a whole plan and social media is really important nowadays.
Speaking of. How important is social media for DJs? How active are you in terms of interacting with your fans?
Conro: I think it's very important to be consistent with updating social medias! I like to try to be interactive as much as I can.
Manse: Today, social media is part of your artist profile. It's crucial to be active and sometimes responsive to fans. Followers want to see how you live your life from your perspective, and so it's important to always have a camera with you to capture special moments in your journey. I always respond on my fans' questions. I love interacting with them. Me and my management also came up with a concept where I do a livestream on Facebook very often to show my fans what I do and how I make my music. We call it Manse Midweek Mentions and it's streamed on Wednesdays 5pm (CET) to keep a consistent flow.
Newson: Social media is the most important thing these days. I try to be really active but I also have to make music and need some private time with friends and family so it's really hard to juggle everything sometimes.
A post shared by Thomas Newson (@thomasnewson) on
What are some current projects you're working on?
Conro: I'm really excited to have my EP on Monstercat released this year. Also I've done a remix for Martin Solveig ("Places"), as well as tons of shows around the world!
Manse: At the moment I am finishing off a bunch of new Manse music of different styles that I've been developing the past six months which is a really cool and unique sound. This means a lot of work with other songwriters and singers to get that perfect track with a vocalist. We're also working on some new gigs and tours for this year which I'm really excited about. I also hope to do more collaborations!
Newson: I've just released a Free Download track called "Two Circles" and a new Spotify-friendly track on SONO/Armada called "Be With You".
What's next for the rest of 2017?
Conro: I'm hoping that I continue to grow and build my fan base around the world, and hope that my music speaks louder than I ever could have dreamed!
Manse: Just taking it day by day. I don't really have any expectations other than I know I have a lot of music coming for my fans and followers. The sound I've been shaping the past months is truly something fresh and unique (at least in my, my management and family's opinion) so I really hope everyone else will like it when it's released. It's been an intense year so far with bunch of studio sessions and I'm also hoping to visit the bigger festivals this summer and autumn so I can reach to a even bigger audience and get some new listeners.
Newson: I'll continue to develop a new sound and sharing that to the fans and music listeners.
Conro's forthcoming EP will be released in the summer on Monstercat. You can check out his latest release on the label, "Chardonnay" (ft Karra), here.
Manse recently performed at Vietnam's Revolution Music Festival alongside Fedde LeGrand, Marlo and Bassjackers. He's promoting new single, "A Little Bit Closer" featuring Frank Pole which you can listen to here.
Thomas Newson is heading Young Gunz Manila on Sunday, June 11 at Circuit Makati, Metro Manila, sharing the stage with Tom Swoon, Blasterjaxx, Sick Individuals and more.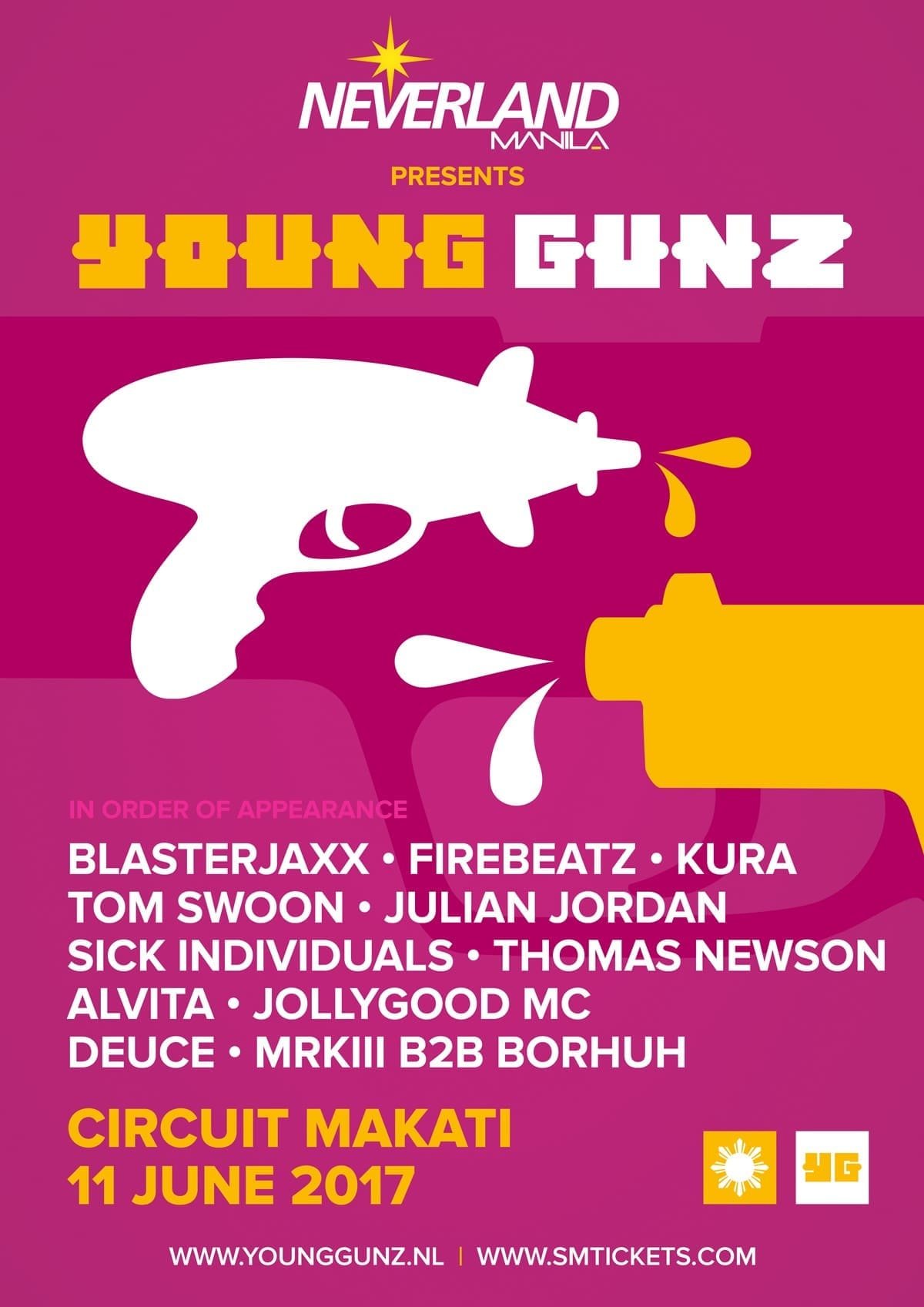 Have something to add? Tell us!