As Last Dinosaurs are dropping their new album "Yumeno Garden" today (Fri, Oct 5) (YES!), the frontman Sean Caskey has spared some of his time for a catch up with us on variety of things—from the origin of LD's new album, plan for SEA Tour, Punk Juice, his brother's singing, the significance of Stranger Things to an upcoming music video and more.
For indie rock and especially pop-punk fans, no one would have missed Last Dinosaurs' songs from their playlist. Formed in 2009, Last Dinosaurs are an indie rock/pop-punk band from Australia. The band currently consists of 3 members— the Caskey brothers: Sean (vocals, guitar) and Lachlan (guitar) and Michael Sloane (bass). The band have earned the international recognition and acclaims from Australian media critics since their early years with the release of their debut studio effort In a Million Years.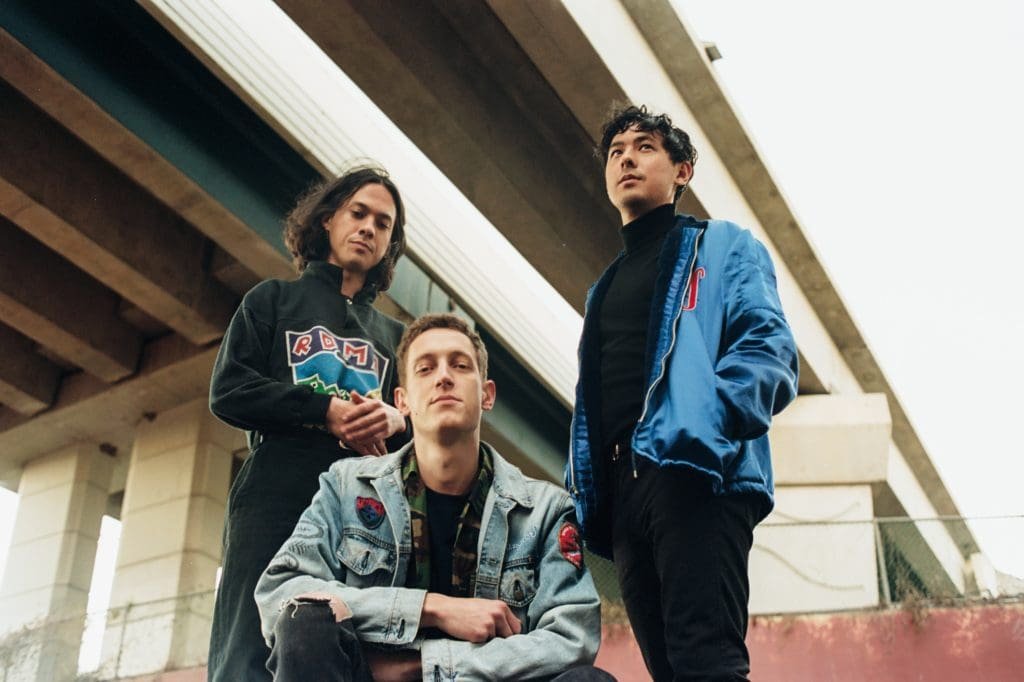 After that in 2015, with the release of Wellness came the band's first South African and Asia tour. And today (Friday, Oct 5), the band are back with their newest album which marks the band their third full-length studio effort Yumeno Garden. Here, Sean Caskey reveals us all we need to know about the band's current status, SEA tour, Punk Juice, their upcoming works and more.
1.) Firstly, we want to know how have you guys been doing? How's everything going these days?
We have been going well! Just starting the Eleven/Dominos Tour tonight so we have been rehearsing a lot for that which has been fun! The new songs, in particular, are exciting to play.
2.) Anyway, could you tell us more about your new album? Where did the word 'Yumeno Garden' came from and how? (Listen to the album,

here

)
We spent a bit of time in Japan writing this album and I wanted to incorporate that element into the artwork of the album. The art is really symbolic of our story at this point in time because not only do we look foreign in the Japanese garden balcony, the landscape itself is all cacti to represent Lach's burning desire to tour the US. He spent a bit of time in USA and Mexico and really felt a strong connection with the people there so he's really given us some fresh motivation for more world domination.
Japanese gardens are a place for contemplation but behind the scenes is a delicate process of engineering and mastering the natural environment to perfection. Our album is very contemplative. It's indie pop but if you listen closely you'll find some very introspective themes. A garden is also a symbol of growth and development. You have to take care of your garden if you want to produce nice flowers and food. Making an album for us was much the same. We had to record our sounds with great care and consideration so that the end product was delicious.
'Yumeno' means dream in Japanese. I thought this would fit really well because I think of this album as dreamy. Often when coming up with melodies and rhythms you kind of have to put yourself in a meditative state, almost half asleep to really get in the zone. Sometimes my ideas come to me in that dream state before you're asleep. The music to me isn't pinned to any place geographically. Not Japan, not Australia. It's from the middle of nowhere, somewhere in your dreams.
3.) What can fans expect to hear from this album? How are you guys going to describe it?
This album is very different to our others because Lach has written half of the album. So, for starters, fans can expect to hear 5 songs with Lach singing. He sounds a lot like me so you probably wouldn't even realise haha. But his tracks are all on the B side of the vinyl with my 5 songs playing first. I wanted to show off this aspect of the band so dividing our tracks was the best way to make a statement. We are very competitive brothers which is extremely good for making music.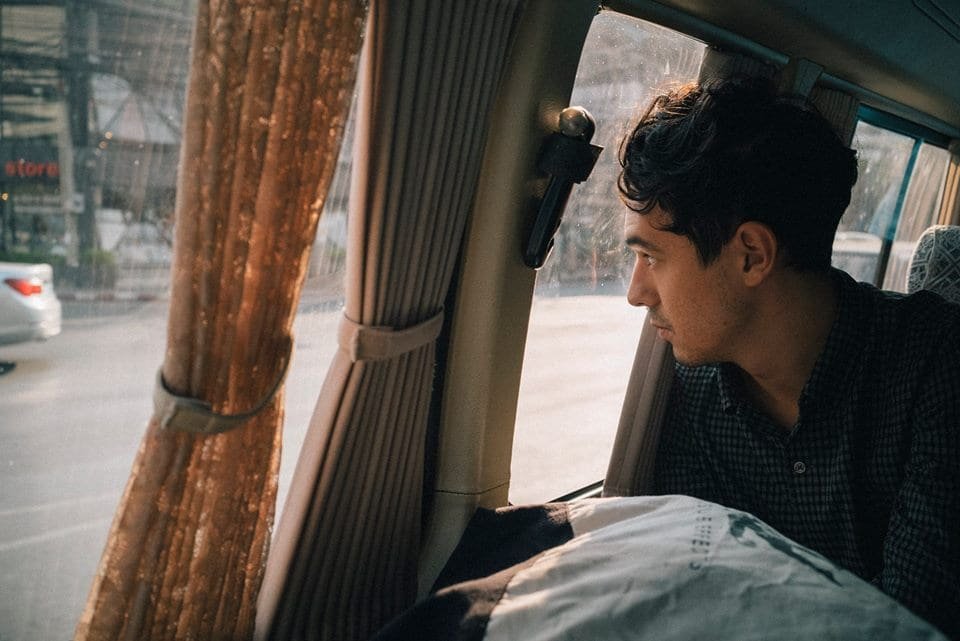 Travelling to the small Japanese town to write some of this album was a very important event for us. We didn't come away with much from there but we wanted the isolation so we could block out any external distractions and focus on the influences that were already within us. For me that was harking back to the days when I first learnt guitar to The Strokes. I've got a very special place for them in my heart and they taught me a unique way of playing guitar which has helped to identify our bands' sound.
After we got back from Japan, Lach and I started the process of recording the album ourselves. We have never done this before because we didn't think we had the skills to produce something that sounded professional enough. Some of our trusted friends really gave us a lot of encouragement in our production styles which gave us the confidence to start thinking more seriously about the recording process. From there we tried our very best to create unique and interesting sounds. I can happily say this is the most authentically dinos album we have ever made. It came directly from our hands and no one else put their cookie cutter on it. It's like a big chunk of our hearts and minds frozen in time.
4.) Let's talk about your single "Eleven". I heard that the song is inspired by Netflix's series Stranger Things. Could you tell us more about the song and why or how Stranger Things got involved in this?
Quite simply – I watched the show and loved it, then had some serious withdrawals after the first season finished. I was devastated about having to wait another year for season 2 so I watched the first season again straight away. That show is so powerful that after watching the second time I was bursting with inspiration and smashed it out on this song. It felt automatic to record. Songs don't usually come together so easily. But strong feelings provide a focused path for making music.
(Watch "Eleven" music video below)
5.) The music video seems cool, odd and full with random stuff. We'd love to know about the production. Whose idea was it? Where did this "Punk Juice" come from? How and why did you transform the lyrics into such visual?
Usually video clips involve a decent sized crew of people who do various jobs which is very professional but we felt like this song didn't need that kind of vibe. This whole album was DIY so we thought we should start applying that ethos to the videos as well. Sloane has directed all of our videos, he's the bass player too so he's the best guy to work with. We are always on the same page when it comes to being creative so it's a dream situation. His idea was to take his camera and spend a couple of days doing a 'day in the life of dinos' style video. It was just him, Lach and myself using one camera and one Ferrari. Plus, some Punk Juice of course.
The use of Punk Juice was inspired by the 'red-eye' spray from Cowboy Bebop which is a great old school anime about a space travelling bounty hunter. We watched a lot of that during the creation of our second album Wellness. We just wanted an excuse to rock out in a small Chinese restaurant, or steal a Ferrari with Sloane playing bass in the passenger seat. Punk Juice is a 'rockstar' confidence energy booster and we are forever grateful for everything they have done for us. Before I was introduced to Punk Juice I was a completely different person.
6.) How are you going to describe Last Dinosaurs in three words?
Punk Juice addicts.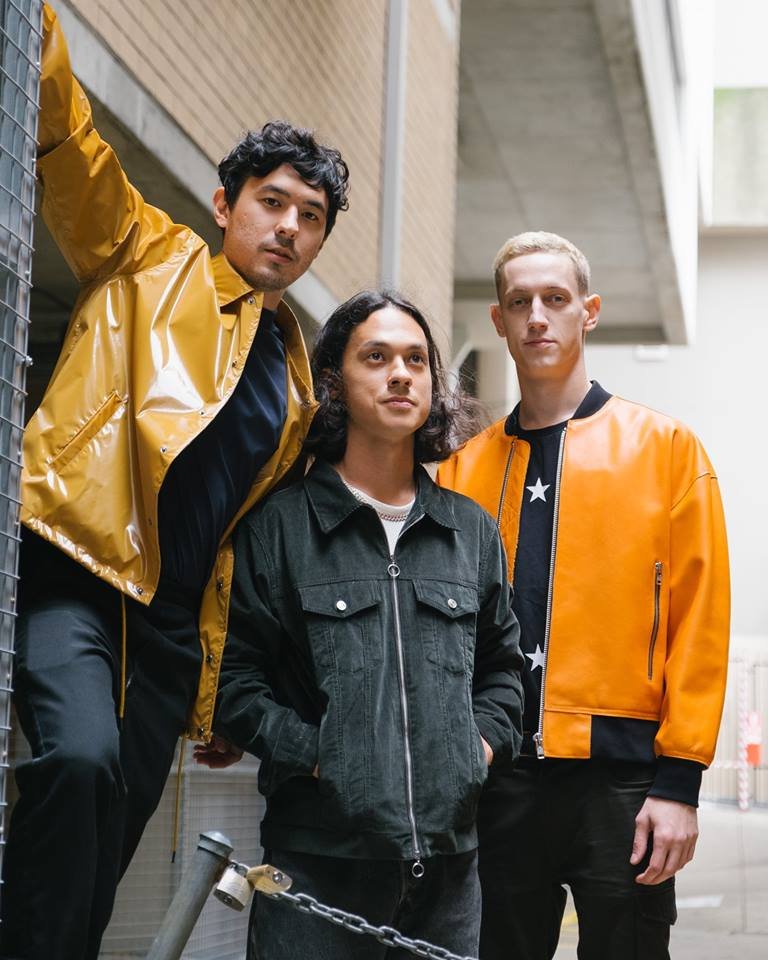 7.) How are you going to describe Last Dinosaurs' music as?
Punk Juice jingles.
8.) When can we expect the next single/music video to come out?
We are planning the next video as we speak! It's going to hold the same DIY aesthetic but the song is called Bass God so already it's a challenging theme to tackle haha. I wrote the song initially as a full-on techno house track after a big night out because at one point during the night I stopped and contemplated the idea that all these different people from different cultures and religions we all congregating on the dance floor and were totally united by the act of cutting a rug (dancing). I imagined a tall god-like figure with a colourful face and long hair playing all these awesome bass lines that got everyone in a euphoric trance. It was a strange thought but the only sensible thing to do about it was to make a disco song haha. The song developed a lot since then but the feeling of its distant roots still remain. Capturing this idea visually is the trick but I'm excited to try and film it!
9.) What are the things you would love to try out in Southeast Asia?
I love travelling and I realllllllly love travelling South East Asia. There's a connection I have with the people there and the cool places that I haven't felt anywhere else. I look forward to seeing all the cool bars and awesome people, eating great food and generally soaking up the feeling of life in these places. We never get much time in each city or country we tour but I always try my hardest to get a feeling of what life is like there. All I want to do is eat more food, hang out with some more cool people and have my pockets full of SGP dollars, rupiah, ringgit, baht and pesos.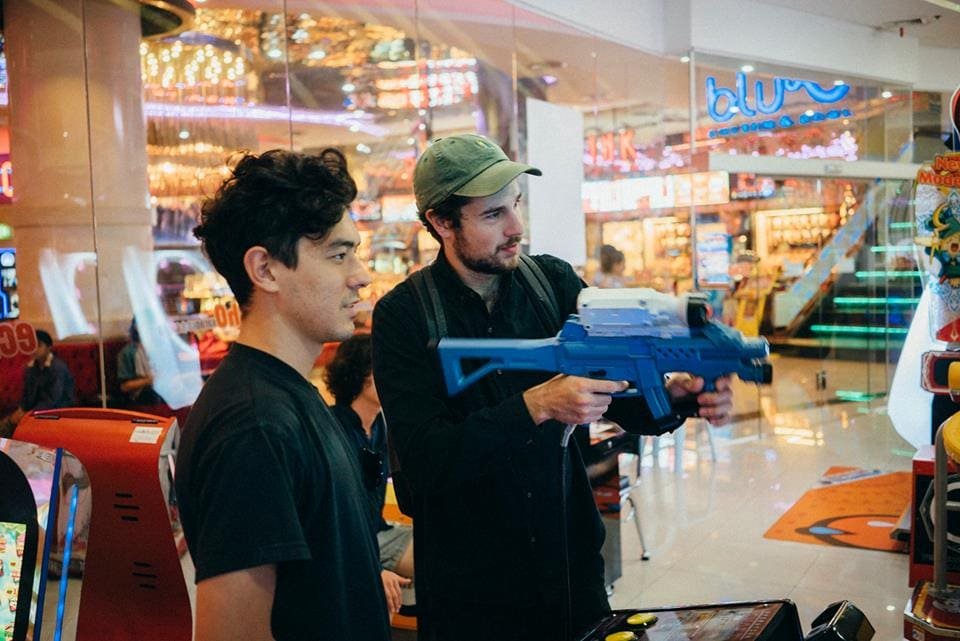 10.) When can we expect to see you in the region again? It's been 2 years since you've set foot in Southeast Asia, fans here are missing you guys a lot.
Apparently, there are plans being made right now for a tour in the early part of next year! So only a few months from now. That gives us plenty of time to make sure we have a really good show ready to take on the road. I just want to blow people away when we play these new songs to the South East Asian crowd. I feel like they deserve extra special treatment because of the love they give us.
11.) It's been a bit tough for pop-punk bands in local scene nowadays since the popularity has been going to all the things titled with 'indie' or 'alternative'. Do you guys have any advice for them on how to keep pushing their music and themselves forward?
It's funny because in Australia people keep saying indie rock is dead, which I partially agree with but I'm not really one of those guys concerned with riding waves. We are just doing our own thing and doing it with pride. If you put all your heart into something and create a body of work that you believe in then the listeners can tell. We just make music that we are proud to present to our fans and that's all you can do. There's no other advice I can give. Just give it everything, make it come from your heart and express your true identity.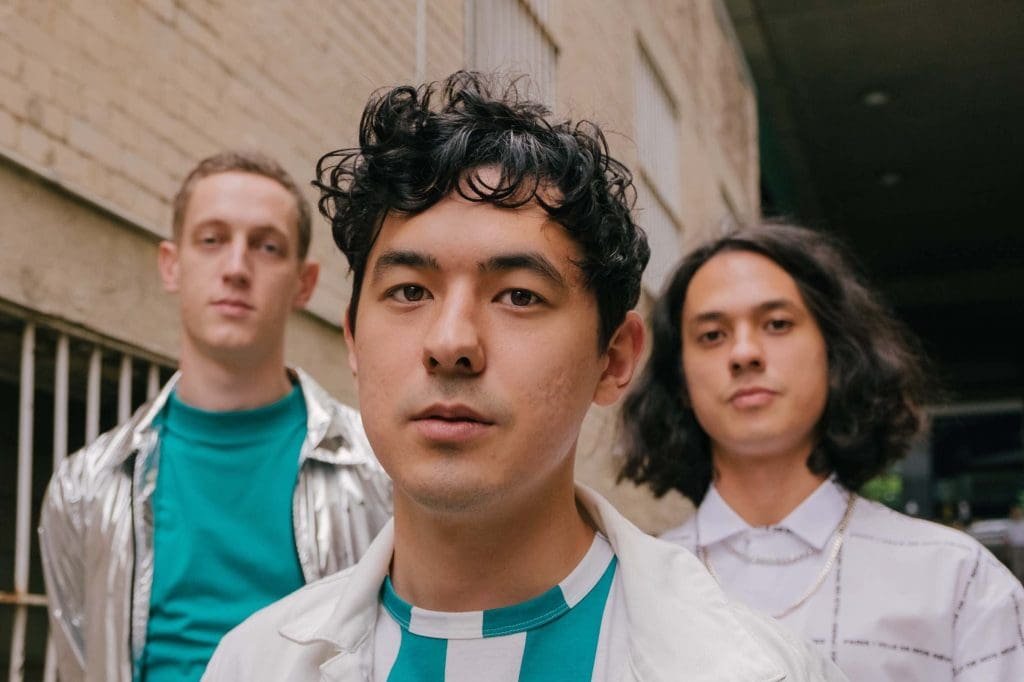 12.) What do you think of the music industry nowadays where streaming platforms or even YouTube play such a significant role? Have they affected you somehow?
I could say a lot about this but this would start looking like a university paper haha. YouTube is great. I love finding music on YouTube and I believe a lot of our fans found us through that platform. The world of music has changed drastically and we are all just trying to figure out how we are supposed to float in this ocean of bands. The internet has been good for spreading music but it killed the old school ways of selling records. Definitely, a double-edged sword but everyone knows that.
The effect it has on us is mostly positive. Without these platforms, I don't even know if we would have any of this amazing support from South East Asian fans. Australia is our home and we love it but it's a big landscape with comparatively not many people. We don't feel like an 'Aussie' rock band anyway so being able to broadcast our music internationally is a true gift. Connecting with fans around the world is really special and playing in front of them is ultimate.
13.) Any message for Southeast Asia fans?
We are missing you guys heaps and we look forward to seeing you again! Keep your eyes and ears peeled for future touring dates. Most of all we hope you enjoy Yumeno Garden!
We have been going well! Just starting the Eleven/Dominos Tour tonight so we have been rehearsing a lot for that which has been fun! The new songs, in particular, are exciting to play.
Check out below for the taste of Last Dinosaurs' Yumeno Garden: "Dominos"

Don't forget to check out the new album Yumeno Garden,

here

!
Have something to add? Tell us!