Superorganism today confirm Asia visit. The 8-piece group will swing by Singapore before going to Taiwan and South Korea.
Don't miss: Melbourne's electropop duo Kllo to set foot in Thailand for the first time
London-based indie pop octet are slated to embark on this continent with a tour in January, 2019. To kick-start their Asia Tour, Superorganism will first take the stage in Singapore. On Friday night of January 11, the band will fill the air at The Pavilion with their chill vibes.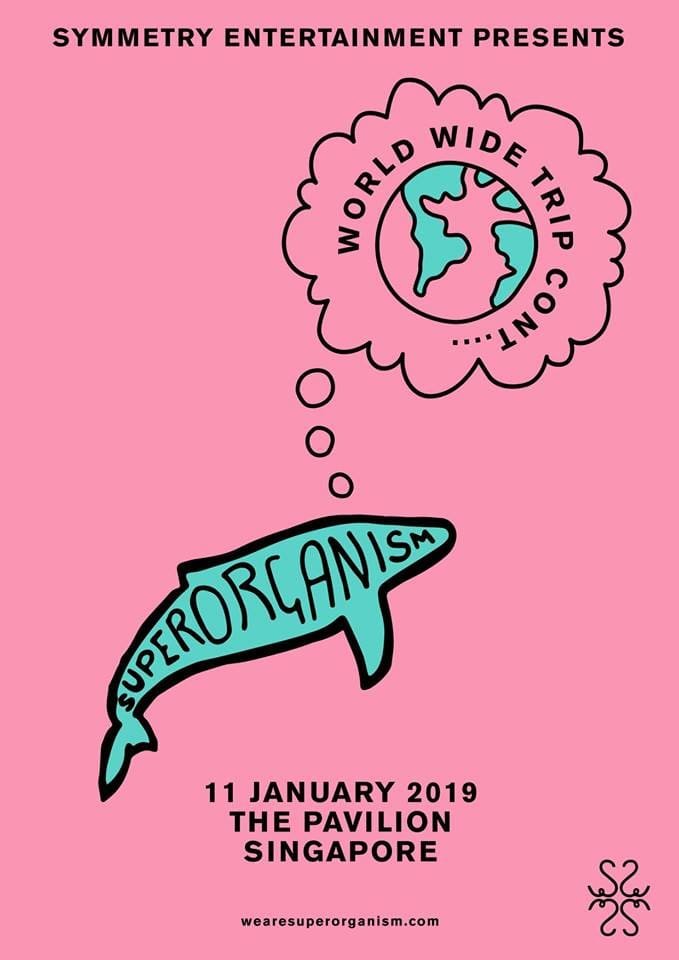 For Singapore fans, you can now grab limited early birds via iGo, available at SGD65, whereas, the GA passes are going on sale at SGD75.
Meanwhile, on January 16, the band will swing by Taiwan before finishing their last Asia visit in Seoul on January 27.
Tickets for Taiwan show is now going on sale through iGo. Meanwhile, the passes for Superorganism's show in Seoul are TBA.
Formed in 2017, the London-based indie pop group consist of 8 multiracial members from England, Japan, South Korea, Australia and New Zealand. They are widely known as the creator of "original internet-age electronically-tinged indie pop music". Their hits include "It's All Good.", "Everybody Wants to Be Famous" and "Night Time".
See also: American ambient pop band Cigarettes After Sex are returning to Asia
This year, the band return with their first studio album with self-titled Superorganism. The band will soon take over the world with their unique indie-pop sound as to promote their debut album. (Catch the latest single from Superorganism "The Prawn Song" below).
Have something to add? Tell us!