Quest Festival has revealed a brand new stage and hefty roster of names joining their 2017 edition this November.
Happening at the lush Son Tinh Camp, a 40-minute drive from Hanoi, on November 10-12 (Fri-Sun), Quest is introducing a brand new stage in addition to its existing four while toting 60 more music acts on top of the already confirmed names like The Orb Soundsystem, Stars and Rabbit, and X0809.
See also: Wonderfruit drops 2017 details with music from Richie Hawtin, Izzy Bizu and more
They are led by acclaimed Spanish one-man band Vurro, who'll be bringing his keyboards, cowbells and signature LED cow skull to Southeast Asia for the first time. Vietnamese super act Jaunty Maniacs and New Fame ft. DJ Skulz will keep the crowd moving with their hard hitting hip-hop, dance, trap and dancehall jams.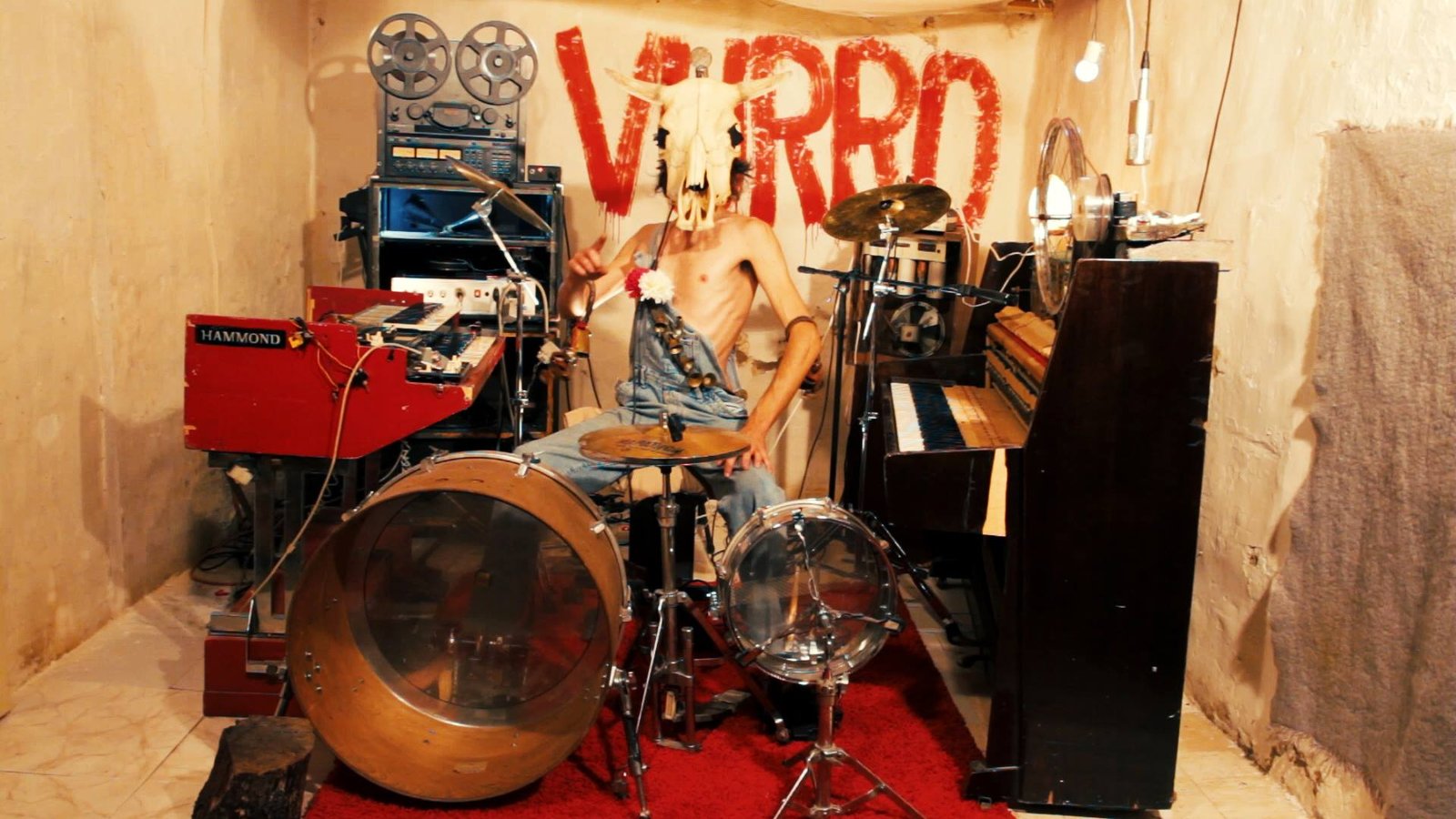 London-based "hip-hop overlord" Chemo will also light up the mic as The Steezies bring on a flamboyant cross-cultural performance and Zamnna combine Afrobeat, reggae and Asian rhythms into an intoxicating blend.
Quest Festival is also building on last year's successful partnerships with regional and international music collectives. Beside Die Empathie and the Hots Boat Parties previously announced, expect takeovers from ELE Records, Saigon Dub Station, The Reggae Rebels and Slum Disco Sound System, Greendance, The Nang and more.
See also: The Chainsmokers bring Memories… Do Not Open Tour to Vietnam
It's not just the music. As always, Quest Festival is creating immersive renegade visual experiences throughout the festival site with beautiful handcrafted stages, art installations, pop up performances as well as after dark Quest Cinema, which this year reincarnates as Hear Me Scream, a new audiovisual hub showcasing stimulating films.
Phase three tickets range fromVND600,000-1,600,000. Grab yours at Ticketbox.
The lineup so far:
The Orb Soundsystem (UK)
Slamboree Soundsystem (UK)
Vurro (ESP)
New Fame ft DJ Skulz (US/VN)
Mike Polarny (PL)
Stars & Rabbit (IND)
X0809 (THA)
The Sound Traveller (POL)
Jon Kennedy (UK)
Mukang Fields (VN/INT)
Stanford Reid (US)
Tomes (AUS)
Trung D (VN)
Dr. Peacock (VN/INT)
Rebel Monk (VN/INT)
Hanoing Jazz Band (VN/INT)
Tùng Tim (VN)
The Bay Collective (DNK)
Jaunty Maniacs ft New Fame Hype MC's (VN/US)
Dead As Disco (INT/TH)
Saigon Soul Revival (VN/INT)
Koish (DE)
The Steezies (ZA)
Vengeance (aka Attiss Ngo) (US/VN)
Samraz (ISR/COL)
Sirens of Ha Long (INT/VN)
Zamina (INT)
Ohene Cornelius (US)
DJ Instinct (UK)
Hazard Clique (VN)
Lady River (ZA/VN)
La Belle et La Bête (INT/VN)
Empty Spaces (VN)
DJ Polo (FR)
Hanoi de Ska Y? (VN)
Da Lab (VN)
Gimix Nomad (FR/VN)
Colin Devaney (UK)
Pete T (UK)
James Bennett (US)
Die Empathie Takeover
Rey & Kjavik (DE)
LUM (AR)
MYLE (VN/SWI)
Temo Sayin (SWI)
Dott (TH)
Estray (SRB)
Bahtik (DE/TH)
Cats On Crack (SG)
Troja (IN)
Amber H (PK)
The Hots Boat Party
Hausework (ZA)
Ainslie Ford (ZA)
Nicole Weitsz (ZA)
Ryan Sullivan (ZA)
Plagiarhythm (ZA)
Slum Disco Soundsystem Takeover
Tek Harrington (UK/TH)
Chote (TH)
Boogie G
ELE Records Takeover
Romain FX
Johnny Dub
Dan Lo (CY)
Nayla (UK)
Saigon Dub Station and Friends Takeover 
Ivy Phi (VN)
Selecta Elpee (FR)
Selecta Morgan (FR)
Buba (RU)
Kaztat D (FR)
Sonar Lee (CA/JA)
Reggae Rebels Takeover 
Glorious Rant (UK)
Mr. Devitt (IRL)
Sean Flakes (UK)
Boca (UK)
Porgus Minimus (UK)
Matty C (UK)
Onenayton (UK)
MC Harry Badman
Hip-hop Takeover
Jam Baxter (UK)
Chemo (UK)
Juice Willis (NZ)
MC Tazer
MC Nook (UK)
The Nang Takeover
Humb (UK)
Textbook Tam (SCT)
Etza (SCT)
Have something to add? Tell us!