(4.5 / 5)
Step aside, Drake, we've found the new king of weirdly sexy dance.
Michigan-based neo-soul singer JMSN performed to a 300-strong crowd at the EBX Live Space in Singapore last Friday in a three-piece outfit accompanied by a bassist and a drummer.
Clad in a minimalistic white T-shirt, black jeans and white shoes, JMSN, or Christian Berishaj, serenaded the crowd largely consisting of young female professionals as they sashayed to sensual soul tunes with a beer in hand (the tour is befittingly billed Drinkin' with JMSN), smitten by the acoustics of uninhibited falsettos and suggestive hip twisting.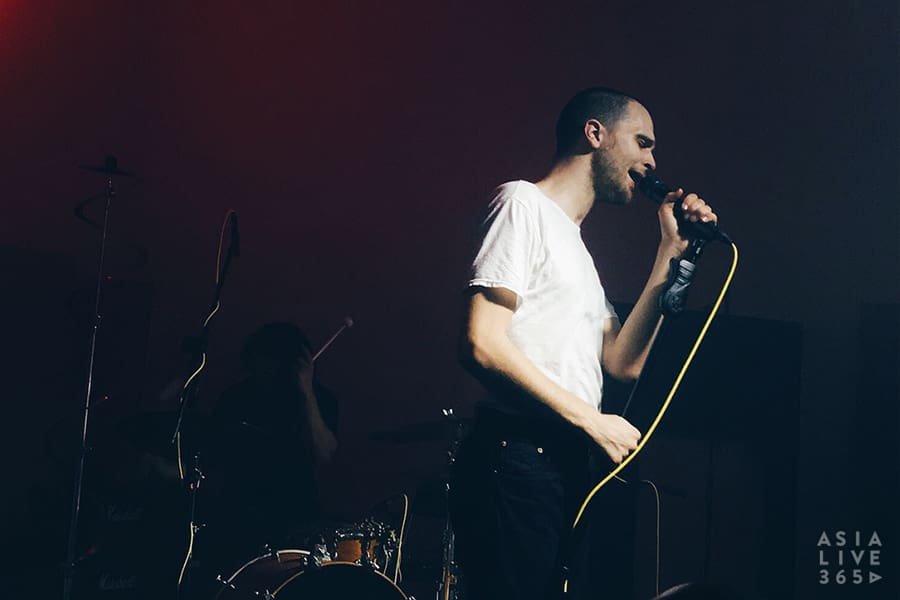 Topped with charisma and instantaneously loveable quirkiness, JSMN cruised through his performance in style, making sure to cover ground with something from all his five albums, from Priscilla to Whatever Makes U Happy. That started off with 2014's "Addicted". It could have been the alcohol talking, or possibly a case of narcotic influence, but JMSN sure delivered.
The singer is not of the conventional cookie-cutter pop star league. He's somewhat awkward and slightly-built, physically congruent with the typical white male. Yet, the appeal of a Justin Timberlake circa 2002 lookalike stems from his inconspicuous sensuality and fetching vocals.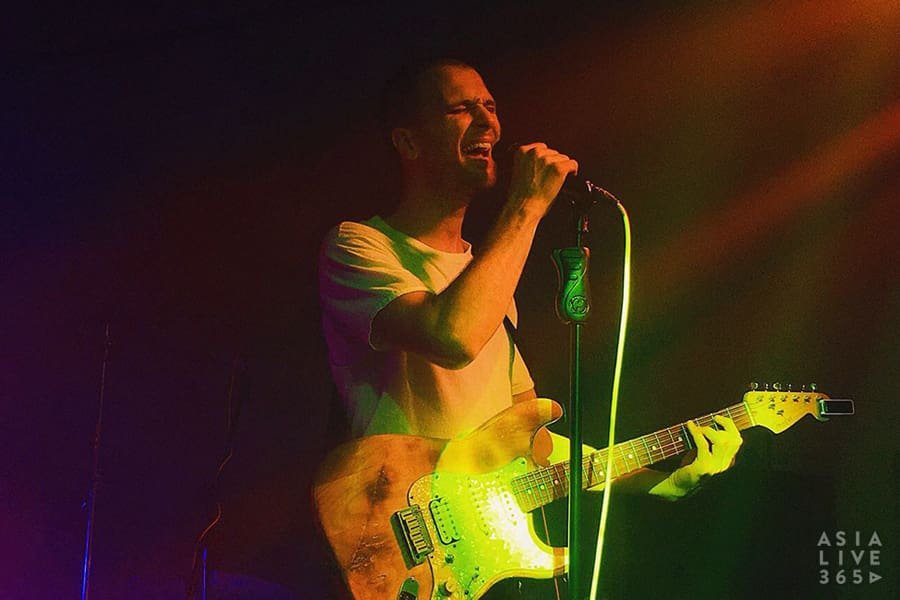 Don't get me wrong, JSMN is great as a soloist, but the support of his backing band, along with well-timed spaced out instrumentals and solos, fulcrums the show. He's a master of sonic manipulation. Even as you check on your fellow audience as to its impact from the corner of your eye, you witness a form of carnal awakening, the sprouting of blossoms. At one part, the atmosphere of the room almost turned psychedelic.
JMSN sure knows how to put on a show. Even after attesting a broken fingernail halfway through the set on "Always Something", he laughed it off and delivered a gut-wrenching solo before moving through with "Fuck U", "Do U Remember the Time", "Power" and capping off the night with funked up encore number "'Bout It".
JMSN's tunes about love and unrequited love have the potency to stir up inner sexiness; they're an elixir for unravelling subdued sexual prowess. The only downside to the showcase would be the short-lived high of an endorphin-injected soul recital. But whatever makes JMSN happy makes us happy.
Special thanks to Symmetry Entertainment.
For more concert coverage and reviews from AsiaLive356, click here.
Have something to add? Tell us!