Hailing from Oxford, shoegaze legends Swervedriver is set to play a one off show in Singapore on June 15 at Hood Bar and Cafe, Bugis+.
The band will make a Southeast Asian debut in "Songs for Children presents Swervedriver Live in Singapore" ahead of their Australian and New Zealand tour. Local upstarts Cosmic Child will support.
Hallelujah: Panic! At The Disco set for Singapore this August
Now available through Peatix, tickets are priced at SGD50 (SGD55 At-door) and SGD35 for students.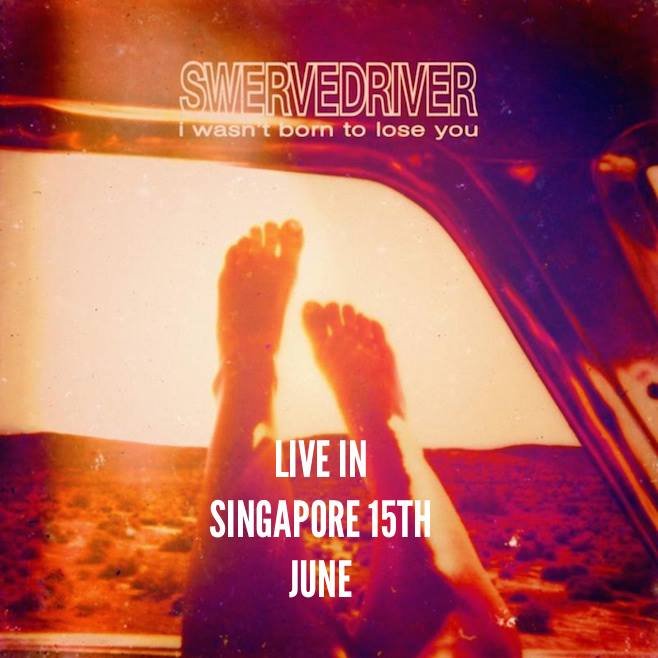 Swervedriver were formed in Oxford, UK in 1990 by vocalists and guitarists Adam Franklin and Jimmy Hartridge. Combining the shoegazer aesthetic with crashing swirling guitars and a heavier rock/psych feel. 
With the help of fellow Oxford-native Mark Gardener of Ride, the band's demo got passed on to Alan McGee at Creation Records, then home to My Bloody Valentine, The House of Love, and formerly The Jesus and Mary Chain. McGee signed them almost immediately after listening to the tape.
Gig news: Weezer to perform in Singapore in August
Swervedriver debuted with a series of EPs – Son of a Mustang Ford, Rave Down, and Sandblasted before releasing their first full-length album, Raise, in 1991. After their followup album, Mezcal Head, was released, the band was on hiatus for most of 2000s with Franklin working on Magnetic Morning with Interpol drummer Sam Fogarino.
In October 2007 they spearheaded the shoegaze revival with an reunion announcement and tour; appearing at international festivals as well as making an appearance on Late Night with Jimmy Fallon. It seemed that a whole new generation were ready to embrace Swervedriver. Pitchfork praised their second album as "the lost classic of the shoegaze movement" and with the release of the highly critically acclaimed fifth album I Wasn't Born to Lose You in 2015, the band finally got their due.
Their current line up reads like a supergroup – Adam Franklin, Jimmy Hartridge, Mick Quinn (Supergrass) on bass and Mikey Jones (Bolts of Melody, Heaven) on drums. Don't miss this chance to see one of the most influential bands of the 90s.
Have something to add? Tell us!