American YouTube sensation Tiffany Alvord is confirmed to join Sam Tsui and Kurt Hugo Schneider as special guest for Sam & Kurt 2016 Tour.
The YouTubers will be performing in Singapore at Kalang Theatre on July 6, Taipei's Legacy on July 8, Manila's Araneta Colliseum on July 9, Hong Kong at WTFest on July 10, and finally Kuala Lumpur at Avenue K Rooftop on July 12, before touring around Australia, starting July 14.
Sam Tsui and Kurt Hugo Schneider are returning to Singapore in July!
Tickets are still available. Click here for more information.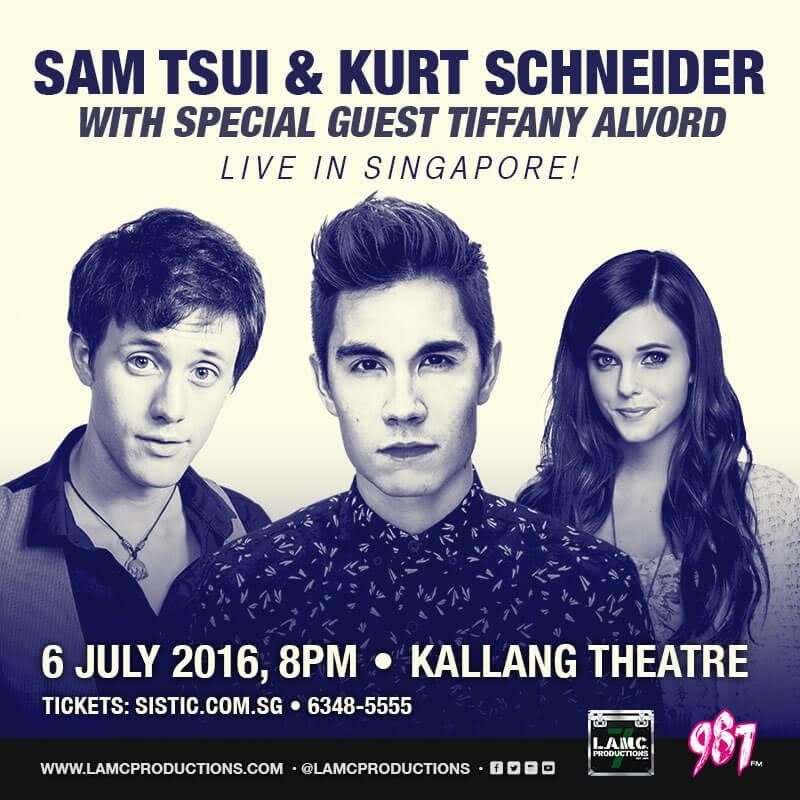 Sam Tsui and Kurt Schneider are among the very first musicians whose popularity were the result of covers, medleys, and mash-ups on their YouTube channels. Their videos combined have captured over one billion views, with a growing fanbase from all over the world, accumulating close to 10 million subscribers on YouTube alone.
Against The Current to return to Singapore and Manila
The two have appeared in global outlets, including The Ellen Show, The Oprah Show, Entertainment Weekly, and In Style Magazine.
Similarly, Tiffany Alvord is one of YouTube's first "home-grown celebrities," having accumulated a strong social presence of over 500 million video views and over 2.8 million subscribers. This American singer-songwriter have performed alongside the biggest names in the industry, including Carly Rae Jepsen, Train, and Taylor Swift at the 2012 New Year's Eve celebration in Times Square.
Have something to add? Tell us!