Before Justin Bieber, Ariana Grande, Fifth Harmony, One Direction and their ilk became huge names in the music industry, Usher, Mariah Carey, Spice Girls and Backstreet Boys shaped the lives of 90's kids everywhere.
Not just pop music. From the country vibes of Billy Ray Cyrus's "Achy Breaky Heart" to all-out alternative sound of The Cranberries (RIP, Dolores O'Riordan), songs from this decade have become so big that even the generations preceding and succeeding it know every word by heart.
Since there are so many iconic songs from this decade, I did the difficult task of selecting a handful that really sum it up. Get ready for a total blast from the past. Here are the songs define 90's kids and their great decade.
Girl Power
This decade has the ladies (and gents) singing and dancing along to The Spice Girls' "Wannabe" (1997), naturally in wacky platform shoes. And when the gang fought over who gets to be Baby Spice or Sporty Spice – um, because they're the best two? – the solo female category would come to the rescue: channel your inner diva through any song from Mariah, Celine, and Whitney, or Britney and Christina.
Other girls' night staples: "Vogue" by Madonna (1990), "No Scrubs" by TLC (1994), "C'est La Vie" by B*Witched (1998), "Say My Name" by Destiny's Child (1999), "Don't Say You Love Me" by M2M (1999), "All The Things She Said" by t.A.T.u. (2002).
Boys, boys, boys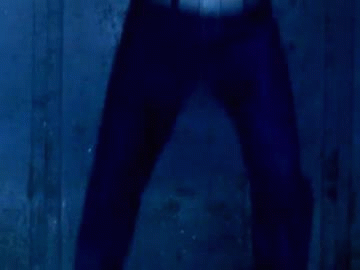 Boybands, where would we be without them? We all go through and grow out of the Boyband Phase but we never forget the joy these spiky or ramen haired heartthrobs in baggy pants have given us. No matter which side of the *NSYNC vs Backstreet Boys debate you're on, "It's Gonna Be Me" (2000) and "Everybody (Backstreet's Back)" (1997) both guarantee a good time and will never be just a thing of the past. If you say you never jam to them every now and then, you're probably lying.
These get our hearts aflutter too: "Love Me For A Reason" by Boyzone (1995), "MMMBop" by Hanson (1997), "Truly, Madly, Deeply" by Savage Garden (1997), "Because of You" by 98 Degrees (1998), "My Love" by Westlife (2000), "All Rise" by Blue (2001).
R&B Royalty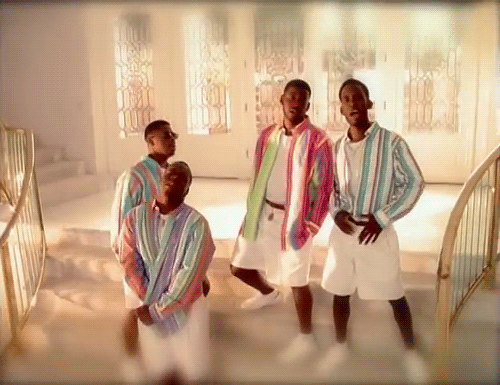 Don't let glossy pop and teenyboppers fool you: if R&B ever had a so-called "golden era", it's this decade. It's the artery that fed the industry. In fact, countless pop chart-toppers owe their success to R&B elements and crossover production (e.g. Mariah's "Fantasy" and "One Sweet Day" with Boyz II Men). One of the brightest stars to emerge was Usher, who reigned not only the 90's but also the 00's with "You Make Me Wanna…", "Burn", "I Don't Mind", "Yeah!" and "My Boo" ft Alicia Keys.
But don't forget: "U Can't Touch This" by MC Hammer (1990), "End Of The Road" by Boyz II Men (1992), "That's The Way Love Goes" by Janet Jackson (1992), "Shoop" by Salt-N-Pepa (1993), "No Diggity" by Blackstreet ft Dr Dre and Queen Pen (1996), "The Boy Is Mine" by Brandy & Monica (1998).
Rock Rioters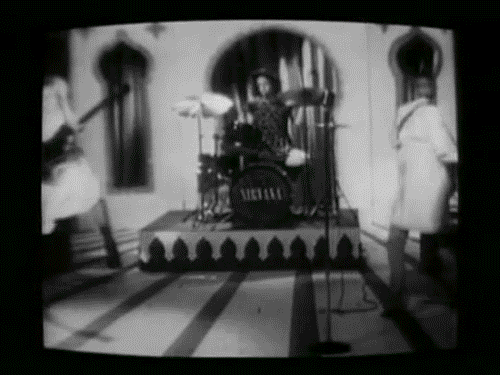 Remember when band music actually ruled mainstream radio? Despite its humble beginnings in city corners, the twigs and branches of rock music – grunge, post-grunge, Britpop, punk and indie – have grown to be classics. The biggest of them all has to be Nirvana's "Smells Like Teen Spirit" (1991). Artistically, the overnight anthem does a brilliant job embodying the grunge ethos but while also questioning its own nihilistic outlook. Culturally, it marks the time when alternative music entered popular culture.
You might also jam to: "Basket Case" by Green Day (1994), "Ode To My Family" by The Cranberries (1994), "Don't Look Back In Anger" by Oasis (1995), "Everlong" by Foo Fighters (1997), "Kiss Me" by Sixpence None The Richer (1997), "Everything You Want" by Vertical Horizon (1999).
"One-hit wonders"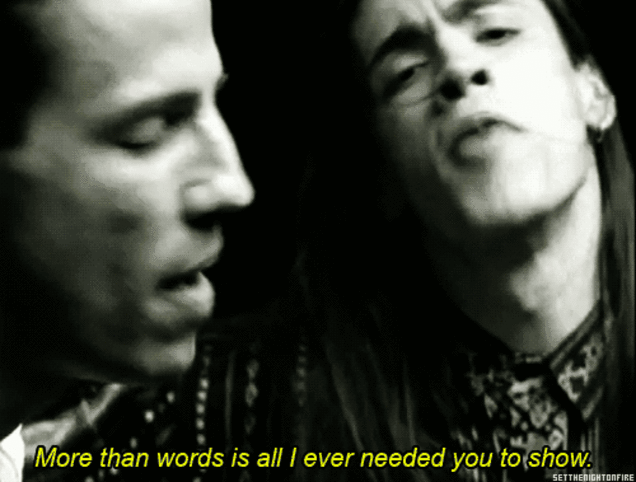 "More than words is all you have to do to make it real" … "More Than Words" by Extreme (1990) is one of the most recognisable songs from the 90's. With its acoustic ballad feels, the band's song became an instant hit as it rose to the top of the charts. Despite Extreme's reign being short-lived due to the band's own shifting taste, the quartet managed to leave a legacy as people are still falling in love over this song 27 years later.
Check out these contagious wonders: "Ice Ice Baby" by Vanilla Ice (1990), "Baby Got Back" by Sir Mix-a-Lot (1992), "Tubthumping" by Chumbawamba (1997), "Closing Time" by Semisonic (1998), "She's So High" by Tal Bachman, "A Thousand Miles" by Vanessa Carlton (2001).
Are you bursting with nostalgic feels yet?
Most of us were too young or too far away to see these artists live when were dancing around to them on MTV. But our childhood wish is about to be fulfilled as Playback Music Festival fixes up a major throwback throwdown on Saturday, February 10 at the Globe Circuit Event Grounds in Makati.
Catch live performances from the British boyband Blue, Sixpence None the Richer's front woman Leigh Nash, and American alternative rock bands Vertical Horizon and Stephen Speaks as they sing their hits that will surely take you down memory lane, once more.
Homegrown acts of the 90's and noughties like Rivermaya, Moonstar88 and MYMP will also be performing. Tickets, priced at PHP 1,800 / 2,890 / 3,890 / 4,900 and 5,700, are on sale through SM Tickets.
For more information and updates about the event, follow Playback Music Festival on Facebook.
Have something to add? Tell us!