Bangkokians, drop your Singapore travel plan for November. British indie trio alt-J are coming to you.
In an announcement that shocked indie lovers nationwide yesterday, promoter Medium Rare Live revealed the Mercury Prize-winning band will be performing in Bangkok for the first time on Monday, November 27 at Moonstar Studio 8.
See also: New Jersey lo-fi favourite Ducktails to make Bangkok debut
The show, along with their previously confirmed Tokyo show and Singapore return, is part of alt-J's world tour to support Relaxer, their third album which is shortlisted for the 2017 Mercury Prize.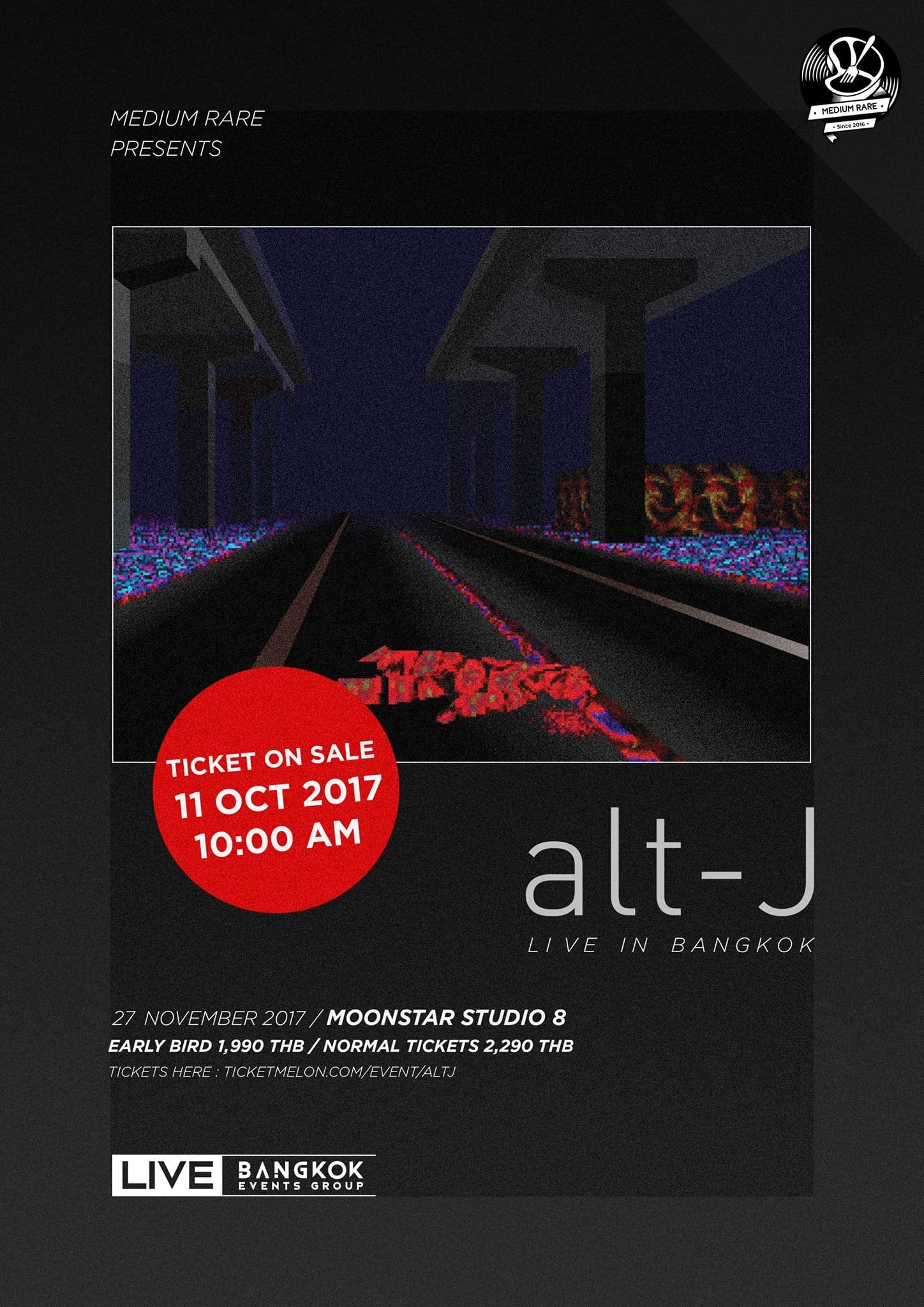 Tickets will be available October 11, 10am through Ticket Melon, going at THB1,990 in the early bird phase before going up to THB2,290.
See also: Yeasayer, Wild Beasts, Nerve and more billed for Wonderfruit 2017
alt-J are Joe Newman, Gus Unger-Hamilton, and Thom Green. Since their formation in 2007, they have established themselves as one of music's most intriguing acts with debut album An Awesome Wave. Its followup, 2014's This Is All Yours, was nominated for Best Alternative Music Album at the Grammys. alt-J's latest release Relaxer was released in June, featuring tracks like "In Cold Blood" and "3WW".
Have something to add? Tell us!