We're writing a small mini-series of interview features, 'Asian Delights', in which we highlight local acts throughout the Philippines, Singapore, and Thailand we think are worth your attention.
We interviewed Thai indie rock band Rosalyn in anticipation of their next single and debut music video 'Desire' to ask them more about their upcoming release, their music and what's next in the pipeline for the group.
Smooth and sensual. Melodic and soulful. Sexy and intimate.
Rosalyn's music tells heartfelt stories that take your mind through a journey of deep introspection coated with hypnotic beats that keep listeners coming back for more.
The blossoming Thai indie band first started out with three friends, Patcharapol 'Nutty' Kitpraphasiri (singer), Anas Birouti (bass), and Shaya 'Aim' Khambu (guitar). Formed by their past mutual attraction and love for the same girl, the titular Rosalyn whom the band takes their name from, the band dishes out melodic earworm tunes that blends psychedelic rock with R&B.
For Rosalyn, music is not about the pomp or ceremony but instead a vehicle for which they choose to move heart and soul with.
Wearing their musical influences on their sleeves, the likes of which are Daniel Caesar, Tame Impala, and Rhye, their debut single 'LoverFriend' gained considerable public reception.
The song was widely praised, and charted to the top 10 on Cat Radio. Grossing over 36,000 plays in its first month on Spotify, the soulful tune would be featured on several playlists including the coveted Indie Dohn Jai playlist.
While relatively new to the local indie scene in Thailand, the group broke further ground last year by performing at CatExpo, one of Thailand's biggest indie rock music festivals, as well as the annual Wonderfruit Festival, the big lifestyle, arts and music festival held at the end of each year.
Earlier this year, the band has recruited two new band members: Touchchavit 'Ping' Kulkrachang (drums), and Michael Selby (keyboards), the latter of whom is a member of The Lowdowns, one of Bangkok's legendary and grooviest funk/soul bands in the local music scene.
Now, the band is prepping for their fourth song – 'Desire' – mastered by John Davis (Arctic Monkeys, The xx), engineered by Patrick Chinnawong, and mixed by their childhood friend Anapat Vanadit. In addition, the song will be accompanied by a very sensual music video – a first for the band – directed by Kasarin Himacharoen and produced by Savit Kaewtavee, and stars actress Yanin Bandhaya.
Rosalyn's fresh release, 'Desire', is a songwriting masterclass that explores the fantasies and thirsts that's expressed when one desires the company of their love interest.
The song opens with a soft, gentle voice over a lightweight mix of piano melodies and hypnotic guitar licks. The wantonness is heard as a member of the band sings: "the way your body is moving, it turns me on every time".
As one is drawn into the love centric atmosphere created by the airy falsetto-led vocals, you can't also ignore the interlude of ambient synth harmonies and somber drum riffs.
They sing with heartfelt vocals, detailing their intimate desires. And as the song nears its climax, it pans out into a psychedelic dreamscape with each instrument being heard: glittering chimes, a touch of slide guitar and skittering drums.
This new release will fit into the Indie Rock playlist as the Rosalyn band once again showcase their impressive ability of delivering candy-like melodic earworms.
We sat down with the band to talk about their upcoming release, premiering tomorrow across all steaming platforms, and what they have in the store in the foreseeable future.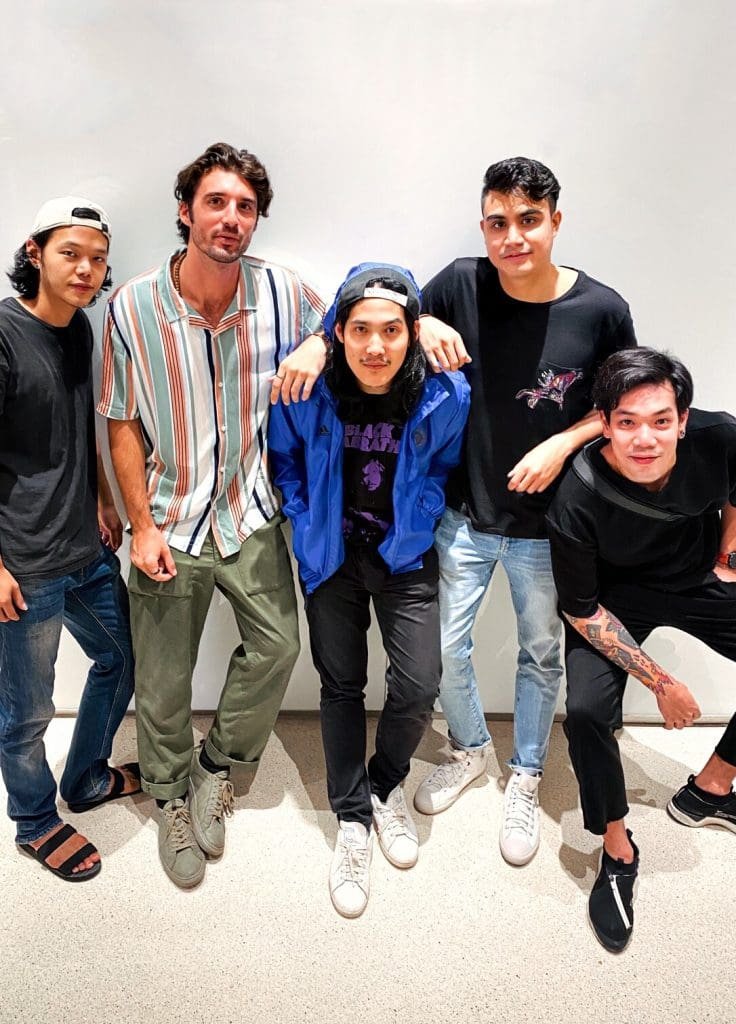 AL365: Hey guys, appreciate for taking the time to chat! How are you guys doing during this year?
Shaya Kambhu (Aim): We're trying to write new music and find gigs.
Patcharapol Kitpraphasiri (Nutty): We're working on our solo projects
Anas Birouti: During quarantine, most of the band members lost their jobs. So we pretty much went back to the studio, and that's pretty much how we wrote the song that we're about to release called 'Desire'. It's coming out this Saturday.
Nutty: What's the full name of the song 'Desire'?
Anas: (Pauses) 'Sexual Desire'.
Nutty: But we shortened it to 'Desire'.
AL365: Tell us more about your band. How did you guys form?
Nutty: Anas messaged me through Instagram, with Aim later joining us.
Anas: After I moved back to Thailand, I was watching Nutty's Instagram Stories, saw him playing guitar and messaged him, "Hey, let's start a band'. But at first he told me to come watch him play at this bar. He was pretty much performing covers of a bunch of songs. I told him he has an amazing voice, and asked him "Why don't we start something since indie music is becoming trendy?" Aim joined in later, he was a senior from high school. He's always been into indie music since way back.
AL365: Where did you get the name Rosalyn?
Anas: Actually, the name Rosalyn came from Nutty. We were jamming at his house one day, and we were trying to come up with names, we couldn't think of one. We had a set list of names, but then we just called the meeting off. Like f*** it, we can't come up with good names.
Nutty: Then I thought of the name Rosalyn. We're an Asian band performing in English, right? So the name can be easily pronounced in both Thai and English. The name is taken from the rose flower, and it matches the style of our songs which are quite mellow and dreamy.
AL365: Why choose this particular style?
Anas: I think it's a blend of our personal tastes. Nutty's into much more mellow music. Like folk and acoustic like the style of Daniel Caesar. Aim is into the 70's style rock n' roll like Led Zeppelin.
Aim: We're trying to play in a style that suits and blends Nutty's voice, circling around him pretty much. We feel that most bands in the Thai music scene have this pure and standard indie sound, and we're trying something different.
Michael: When I hear our band play, the songs definitely sound like "us". I play with Aim in a different band, and the instrumentation felt like him. I think it's one of those cases where there's a natural marriage of sounds for this band, it's not like where we came together and said "Let's try to be like this band or that band". It sounds very much like ourselves, our own music tastes which is good.
AL365: It seems you guys have been hit hard with the lockdown due to the ongoing pandemic this year. How did you guys manage to cope with the loss of your jobs?
Anas: Music was our only outlet. We were staying at the studio past the curfew. Sometimes we would come in at 4pm and stay there until 8am the next day. Basically replacing the frustrations and sadness with what we truly love.
AL365: Let's talk about your upcoming release, 'Desire'. I've had the chance to watch the sexy music video, so congratulations on your very first video production. How do you feel about that?
Anas: Definitely excited because it's our first music video, and it's the first song in which we recorded it differently. It was recorded at Studio 28 which is a big step up for us and a great opportunity to work with professionals and try proper equipment. Our first three singles were recorded in a home studio, so 'Desire' was the first one to be recorded in a proper studio.
AL365: Why decide to create a music video this time for your fourth song?
Anas: For our song, 'LoverFriend', it was released and shared through a big YouTube channel, TheWorstTaste, and got around 400,000 views. That gave us a lot of listeners on Spotify, Apple Music and other streaming platforms. We received money from plays and we just accumulated enough to have a budget to make the MV. We're not signed to any label, so we all have to put in money ourselves to make it.

AL365: The song, 'Desire', is pretty much straightforward in its meaning but how did you come up with the song?
Anas: Nutty came up with the lyrics but Aim and I worked around the instrumentation with the bass, drums, and synth. If you listen to our previous music, this one's actually more upbeat. I think this song in general is about when you are obsessed with someone that you wanna…you know.
Aim: We came up with it during Thailand's first stage of quarantine.
Anas: When there was curfew, sometimes we would stay like 7am so we could write. This song is literally about obsession over a girl to the point you want to do something with her.
AL365: What makes 'Desire' different from your other songs?
Anas: I think it's definitely more upbeat. 'LoverFriend' deals with being friendzoned, 'Roxy' is about losing someone really important, and 'Solitude Is Love' is being alone and finding yourself.
AL365: How was the creative and production process of this very sensual music video?
Anas: We found a producer, Savit Keawtavee, and gave him the song. He listened to it and read the lyrics, and he just imagined a woman and how the idea of the video would play out. He said the woman doesn't have to be 'perfect', and even if she is not 'perfect', the viewers would still be into her. I mean, the details in the video you could see things like how our actress, Yanin Bandhaya, didn't shave so the video presents her in very natural state. You can see the wrinkles on her skin, and part of that is what our producer thinks is beauty.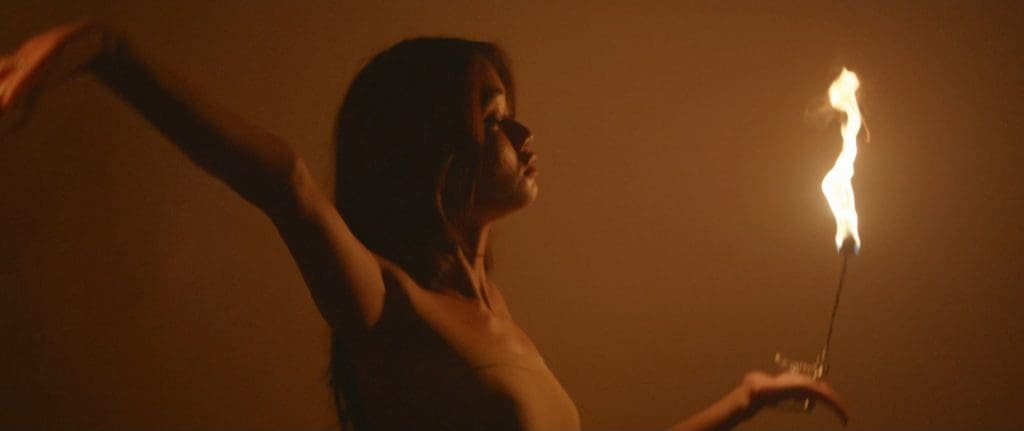 AL365: Are you satisfied with how the MV turned out or was there anything you could've done differently?
Nutty: For the music video, we find it to be quite new for the local scene. With the images presented.
Anas: It's definitely controversial, it could be possibly banned from Thailand. You know Thailand isn't as open. Like Nutty said, not many bands have done it here and that makes us want to do it.
AL365: What are some of your favorite visual elements in the video?
Anas: I think my favorite part was when the color comes in. It's sort of that moment where it brings clarity and a realization of what's happening in the video.
Nutty: For me, the music video is minimal with an impact. There's not much story in the video, but people will feel something when they watch it.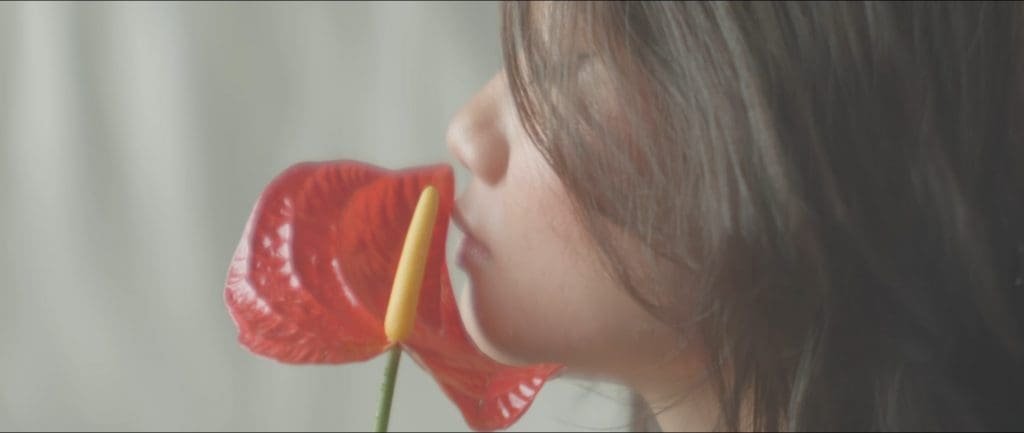 AL365: What has been some of your favorite highlights so far?
Anas: The greatest memory was when we sent our songs, 'LoverFriend' and 'Roxy', to Wonderfruit Festival. We thought we weren't gonna make because there were other bands. I remember Nutty calling me at 10am one day and asking me 'Did you check the email? We actually got in.' Also Michael joined and he brought some new elements and Ping is a fantastic drummer.
Aim: The latest show we did at Speakerbox was great because we were able to perform together again.
Anas: Speakerbox was the best show we've done so far.
AL365: How would you describe your rise as a band over the years?
Anas: To be honest, I think we rose really fast compared to a lot of bands. When we made 'LoverFriend', just about a month later, TheWorstTaste posted the song on YouTube. When we released the song through our own channel, we got about 900 views, and that gave us the push to keep at it. I used this platform called SubmitHub and I sent 'LoverFriend' to about 20 bloggers. 15 probably accepted it and one of them happened to be TheWorstTaste. The person managing the channel messaged me asking if it would be okay if they could post our song. At first, I was skeptical but then I looked at their number subscribers which were about 600,000. So I was like, 'Shit, that's pretty big'. In a month we went to up to 150,000 views. We had the traction to push our music to the local side of things such as Fungjai and CAT Radio. The song charted on CAT as well and peaked up to the #7 spot. Through that, we also got added to the official Spotify indie playlists here in Thailand. I think at one point, the song had 30,000 streams in one day. That was just our first song, and the only one that happened so far. We hope that 'Desire' will be our next song to make it onto the playlists on Spotify.
AL365: Seeing as you all are rising local talent yourselves, what can you tell me about the Thai indie music scene right now?
Nutty: I think the Thai indie scene now has many incredible artists and bands that break into the international scene such as Phum Viphurit, My Life As Ali Thomas, YONLAPA. Then there are bands like Hope the flowers, who aren't recognized by the local scene but they have played gigs abroad.
Michael: There's too much of people aiming for a certain aesthetic, a reference. They're trying to replicate that reference. It doesn't really work as well with the core basis of a band's songs.
AL365: What would you like to see more of the scene that you feel is lacking?
Anas: I think definitely the scene more smaller local festivals. For example, pop-up events. Bangkok is great for music, but there's more of an emphasis on DJs and electronic music. I would love to see more indie shows popping up.
Nutty: I think there are so many Thai bands with good taste in music. If they switch from singing in Thai to English, I think they can really be internationally recognized. They can't stick to Thai crowds, but it's understandable they do that as they can get faster recognition with Thai fans. But there are many great Thai bands that have the potential to make great music.
AL365: What are some local bands that are worth people's attention?
Nutty: Yellow Fang, temp., Solitude Is Bliss, The Whitest Crow, S.O.L.E.
Aim: For me, it's Summer Dress.
AL365: Would you plan on doing any collaborations?
Nutty: The Lowdowns (laughs) Maybe work with a female vocalist.
AL365: There's been so many bands being formed churning out music and hoping to get signed to labels and perform on an international scale. What are key factors in getting your music noticed?
Aim: Be different. For two years, I think the indie music scene are filled with bands who all sound the same. Now you have bands blending hip-hop with the indie sound. I think maybe bands should bring back old-school rock n' roll sound to become more noticeable.
Nutty: Marketing.
Anas: I feel like with this digital age there's so much you can do with music. It's not like the world is getting smaller, obviously, and like I said 'LoverFriend' is a great example for that if you push it to the right bloggers and channels. If they pick it up, then your music can be heard. I feel like a lot of bands that I know they just pushing it to local platforms.
Michael: It still comes back to the songs though, that's what sells no matter how big your band is. It's always a good test of a song, if you can sit down and play it on the guitar or piano and feel it.
AL365: What are Rosalyn's future plans and prospects?
Anas: We're playing at CAT Expo, that's the big one. We also have a few local gigs as well as a show at a rooftop coming up. This year we wanted to tour a bit more and play at festivals. A lot of festivals got cancelled here obviously. We also wanted to tour abroad and play in countries such as Taiwan, Hong Kong, Singapore. We look at our audience on Spotify, we actually have a lot of listeners from those three cities. So there's a probably a wide audience there who knows us. Hopefully 'Desire' can make it to the playlist and get us recognized so that we can start touring again.
AL365: Anything you'd like to say to your fans out there?
Aim: Thank you
Anas: Thank you for supporting us, we will keep on releasing more music for you guys.
Nutty: For the fans, if you guys have a chance to listen to our music, please come see us live too. It will be a different vibe watching us perform.
Michael: Even if you guys seen us perform before, our songs are bigger and better to see live.
Rosalyn will premiere their debut music video 'Desire' tomorrow. They are also scheduled to play live for the 'Ends In A Jam' event at Bangkok bar Speakerbox alongside Stallions (their first time performing live) and singer-songwriter Fiffi. The event will also invite the audience to improvise and jam alongside the bands until the bar closes.
For more Rosalyn, be sure to follow them on Facebook and Instagram.
Have something to add? Tell us!