After several appearances at music festivals in Manila, K-pop's girl-next-doors GFriend are all geared up for their first full concert in town.
Thanks to MyMusicTaste and the overwhelming votes from fans, the sextet will be putting on the Season of GFriend concert on Sunday, August 19 at Kia Theatre.
See also: BIGBANG's Seungri to send Manila on "Natural High" with Glory and TPA
GFriend will be performing more than 30 tracks, including older favourites like "Me Gustas Tu", "Rough", "Navillera" and "Glass Bead", and their latest number one mini-album Time for the Moon Night.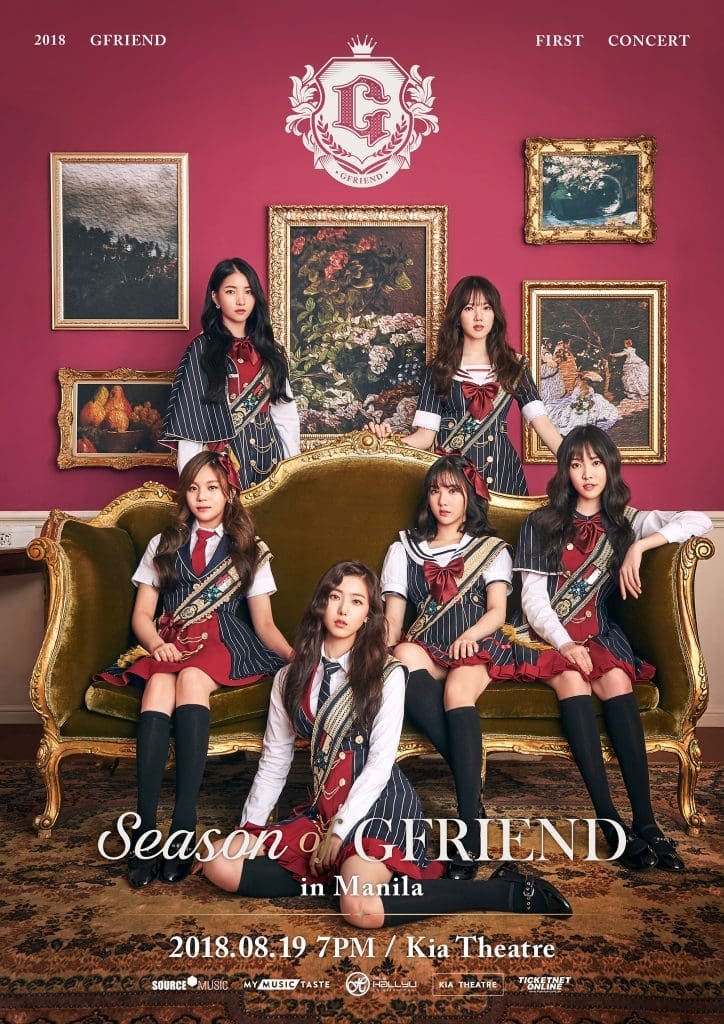 Tickets, priced at PHP2,000 / 3,000 / 3,500 / 4,400 (VIP) and 11,000 (VVIP), will go on sale through TicketNet on June 5 at 3pm local time. VVIP ticket holders will be entitled to a hi-touch with the group, a soundcheck visit and a red carpet access. Fans who requested GFriend on MyMusicTaste will receive a 20% discount for making the show possible. Find out more here.
See also: Wanna One confirm debut world tour in Singapore, Jakarta, Bangkok, Manila and more
Beside Manila, the group will perform in Singapore and Bangkok. More information to follow.
GFriend, or Yeoja Chingu, are also praised for their immensely powerful choreography and knife-like synchronisation. Comprising Sowon, Yerin, Eunha, Yuju, SinB, and Umji, the group became one of South Korea's hottest acts within a little over a year since their debut in January 2015.
Have something to add? Tell us!