(4 / 5)
A 7-hour DJ rotation from the likes of Nakadia, Soi Dogs, TJ Tiesjungle, Aneesh Medina…and many more.
The music connected us, and our tight-knit techno loving community ecstatically lapped up the latest venture delivered by one of the leading spots in Bangkok, the Mustache bar.
We were all set for the latest Mustache Takeover, which is a concept that has flourished from event to event, year on year. They have led us from warehouse to boat party to tonight's 7-hour showcase of DJ's that spun an evening of House, Techno and Minimal House at the tropically themed open-air rooftop bar, Escape.
Hot from over 1600 gigs across 72 countries, the in-demand Nakadia is a queen of the underground techno scene. The Thai-born, Berlin-based Techno DJ and Producer, that has performed at many prestigious events worldwide, such as Tomorrowland and Love Parade.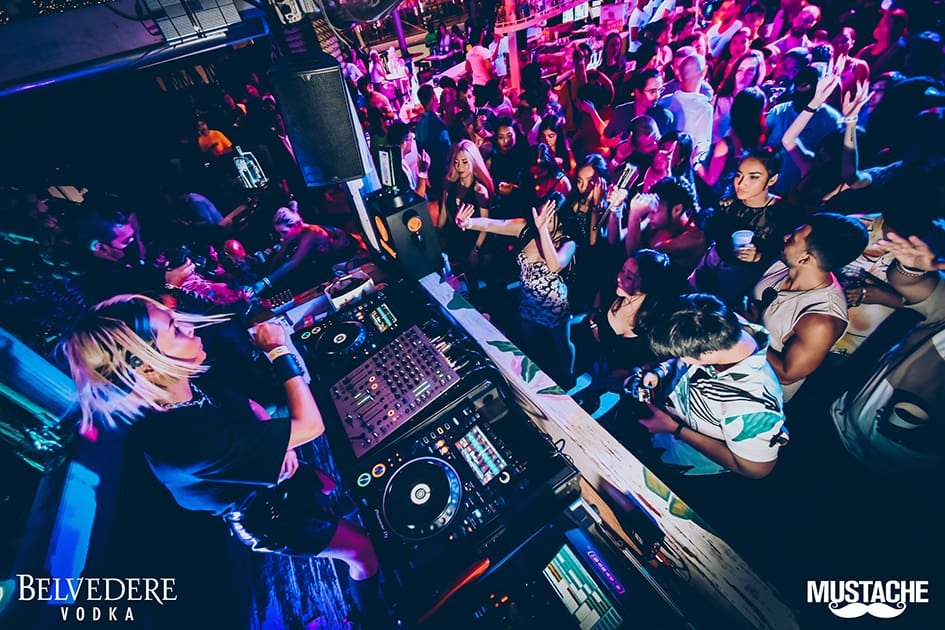 Tonight, under the heavy breeze of the outdoor stage a flurry of bodies swayed rhythmically, as a beaming Nakadia enraptured us.
We were spoilt for choice with The Soi Dogs headlining simultaneously during Nakadia's set over at the indoor tent for the final conclusion of the night. They mesmerized, with a more minimal, deep-tech experience.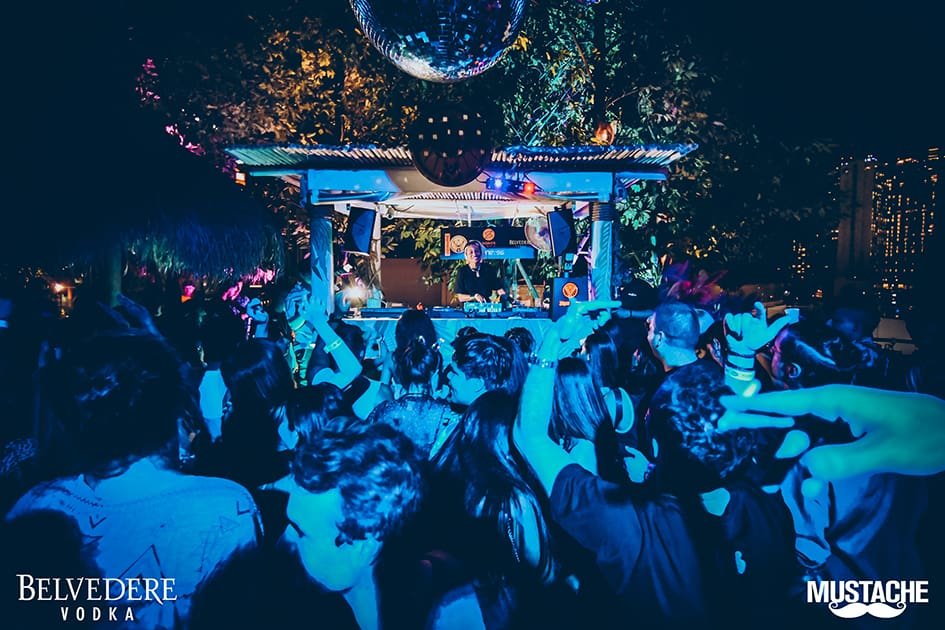 We felt perfectly sated from the ample choice of charred barbecue meats and sumptuous roasts from the carefully selected food vendors. You could still make out the beats from the outdoor DJ's as you tucked in.
Did you take part in the Jägermeister challenge? You needed to have rapid fire balancing skills to finish up on top and win some merch from the brand. I did indeed have the deft hand skills needed to construct the tower and win some cool shades. It certainly was in-keeping with the beach vibes.
Techno lovers won't have to wait too long for the next unique event. We can look forward to the Mustache & United Takeover The Boat that is happening on Saturday 22nd of February.
Thankyou to

QC Communications

for the immersive experience.
Have something to add? Tell us!