The update on tickets details for Bangkok show below.
---
Jason Mraz has today confirmed his Good Vibes 2019 Asia Tour. He'll swing by The Philippines, Singapore and Thailand alongside other countries.
See also: Ed Sheeran announces first stop for Asia Tour 2019
It's confirmed our beloved readers! The multi-Grammy Awards winner Jason Mraz will soon visit Asia with full live performances. The shows are part of Mraz' world tour— Good Vibes 2019 to support his current album Know.. Mraz will be touring around the continent through May. The destinations include The Philippines, Singapore, Hong Kong, Thailand, Taiwan and China respectively.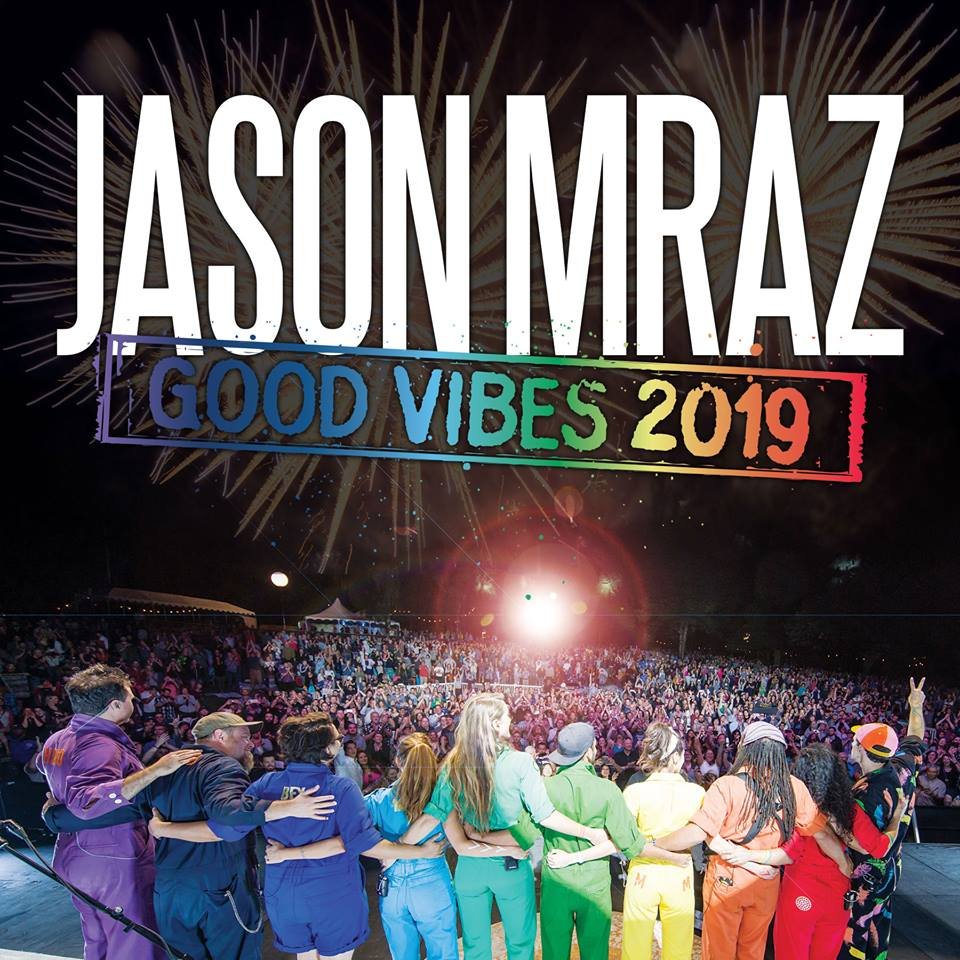 For fans in Southeast Asia, the American singer-songwriter will perform in Manila on May 8. The show will be at Mall of Asia Arena. Then, Mraz will take his easy-listening/acoustic pop pieces to play live on stage at Singapore's The Star Theatre. The show will be on May 11.
Meanwhile, Thai fans can catch Jason Mraz's Good Vibes 2019 Live in Bangkok on May 21. Throughout the night, Mraz will enchant Impact Arena with his works from sixth studio effort. And of course, there'll be those previous hits you'd love to hear!
Stay tuned with us for further announcements on tickets details!
See also: (UPDATE): Maroon 5 confirm new details on 'Red Pill Blues' Asia Tour
For now, let's enjoy Jason Mraz's "More Than Friends" (ft. Meghan Trainor).
---
Update (Jan 15): BEC-TERO ENTERTAINMENT announces tickets details for Jason Mraz Good Vibe 2019 Live in Bangkok. Tickets will start from THB2,000, available through Thaiticketmajor. The public sale starts on Saturday, February 9.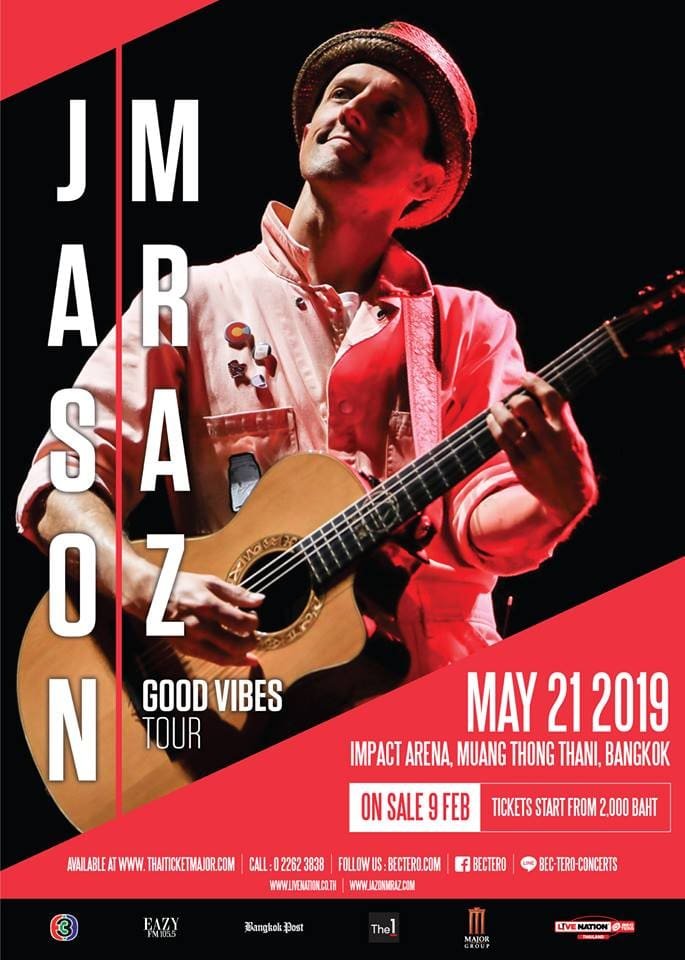 Meanwhile, for Livenation members, you will exclusively get access to the pre-sale tickets, available on Friday, February 8. To register, click here.
Have something to add? Tell us!