(5 / 5)
Sweet serenades and anthemic embraces filled [email protected] on Tuesday night (5 March 2019) as Kodaline took to the stage with 16 songs that washed over us like waves at sea.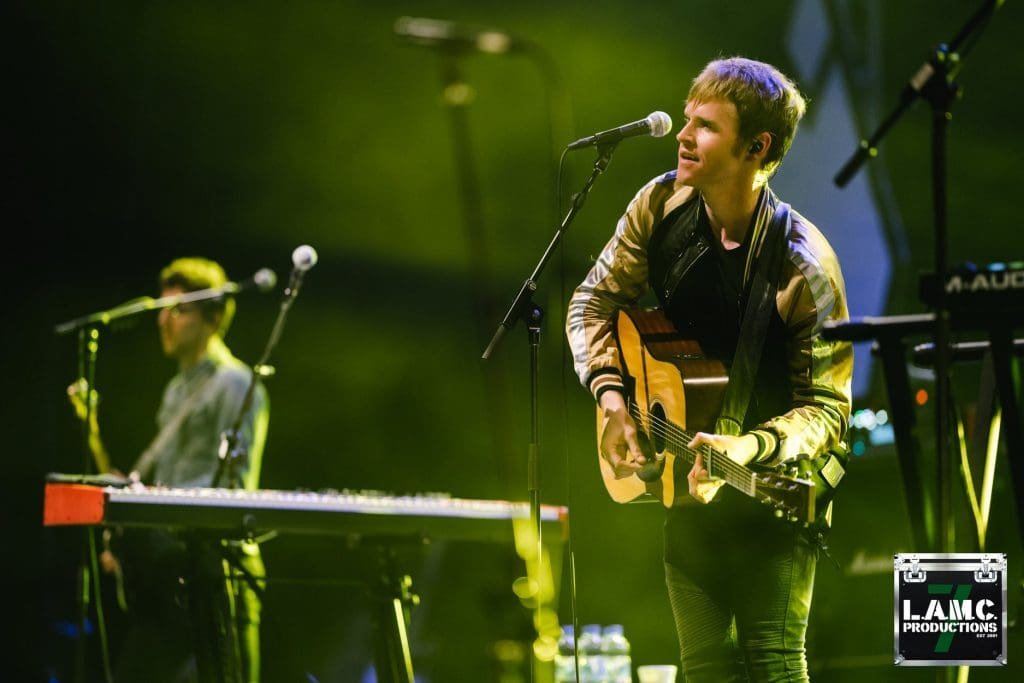 If we were grains of sand at the beach, their music was the incandescent sound of the sunrise that envelops everything that it touches.
It was surreal. And it was magical.
As Steve Garrigan, Mark Prendergast, Vincent May and Jason Boland made their entrance at 8.15pm, screams and cheers from the crowd of young twenty-somethings could be heard against the opening chords of 'Follow Your Fire'.
The rest as they always say, is history.
We danced. We sang. We clapped. We cried. And we lived.
Even lighting played a part to accentuate the inundation of emotions that we were feeling from every song.
Blue lighting gels dressed over 'Honest' as much as red lighting was used in 'Brother'. While 'Head Held High' was psychedelically-lit in hues of yellow, pink and blue.
'Ready' received the first of the loudest screams, singing and jumping that night, as fans had their hands in the air, succinctly following the beat of the song.
'Brother' was another crowd favourite that had a great sing-along to the chorus, further encouraged by Garrigan.
To say that this gig merely had a handful of crowd favourites would be understatement.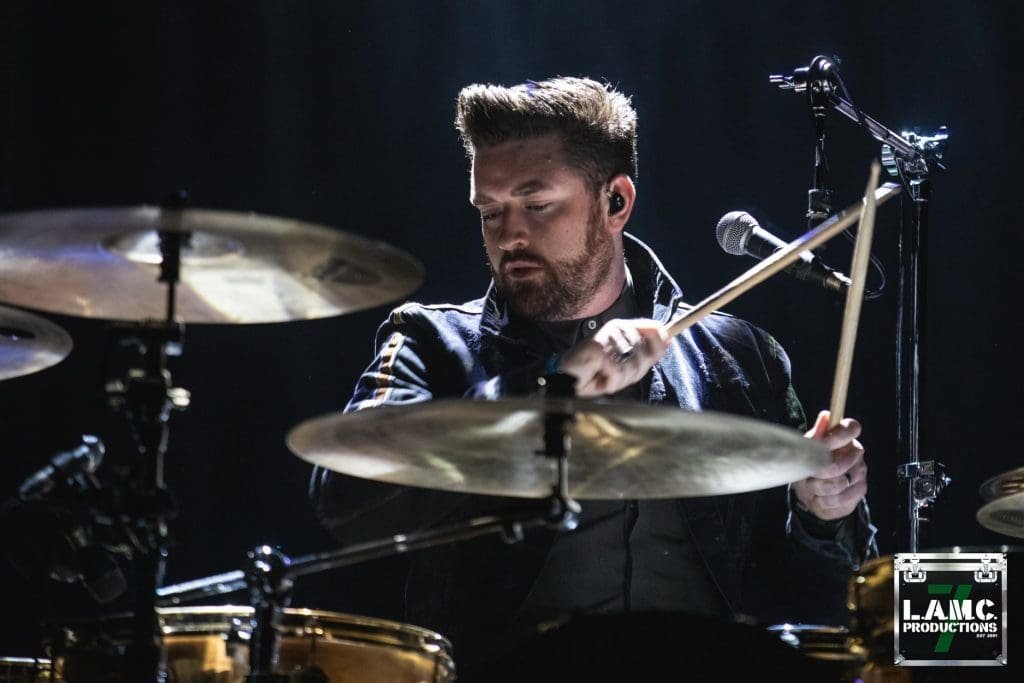 Literally every song that night was given utmost love. From ballads to the fast numbers, there was just something that everyone loved, fan or otherwise.
Even songs in-between like 'Brand New Day' and 'Shed A Tear', that shared the perfect juxtaposition of beat and heart, to form the "heartbeat" of the song, were great! Keyboards and rhythmic vocals were on point!
It was a great setlist!
Perhaps one of my favourites that night was the acoustic performance of 'The One' performed by Frontman Steve Garrigan.
Said Garrigan at the start of this beautiful piece, "So this next song is a romantic song. It was a song written for a friend. It was a wedding present."
"Because the song's romantic, I figured we should get some lights on. Let's make it a bit romantic tonight…" he added.
As mobile flashlights filled the room, every tone and colour of the song lit up like a shining star that embraced our hearts.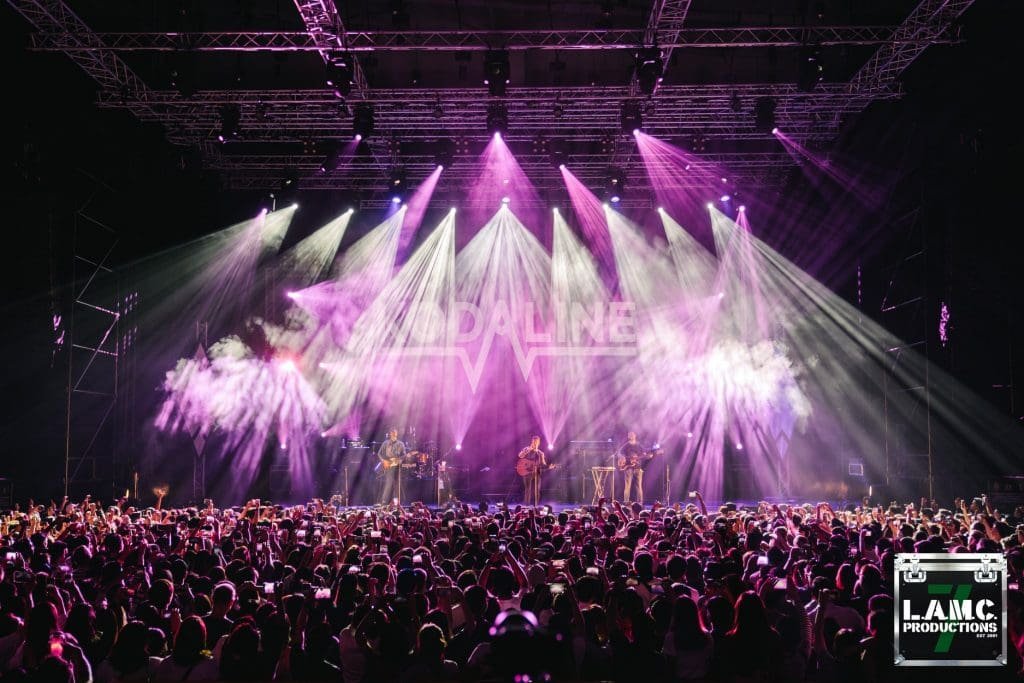 Following suit into this "lighted journey of songs", 'Angel' was anthemic and iridescent, with just the right textures of drums from Vincent May to lift us up, while 'I Wouldn't Be' was an almost cathartic choral piece.
Bringing his filigree and technical skill of musical instruments up a notch, there were even a portion of harmonica-playing by Garrigan for 'Love Like This'.
Blimey!
As I melded into the colours and tones of 'One Day', envisaging how perfect and beautiful the moment was, and how serenading a song can be to the soul, I was not prepared for the change of concert ambience that was to come!
Raging' was so lit!
Starting off rather mellow, with their good friend Neale playing acoustic guitar and Garrigan moving slightly upstage to sit on the stairs, the mood soon turned 360 degrees and then everyone was screaming the lyrics out!
At one point, Garrigan even brought out his Insta360 camera to take a video of the "raging" crowd! It was pretty phenomenal!
"Thank you for being so welcoming. But this song is our last song," said Garrigan as the band bid their goodbyes on stage with "Love Will Set You Free".
"We will be back soon. Not four years this time. Hopefully we can come back next year," he added.
The crowd swooned.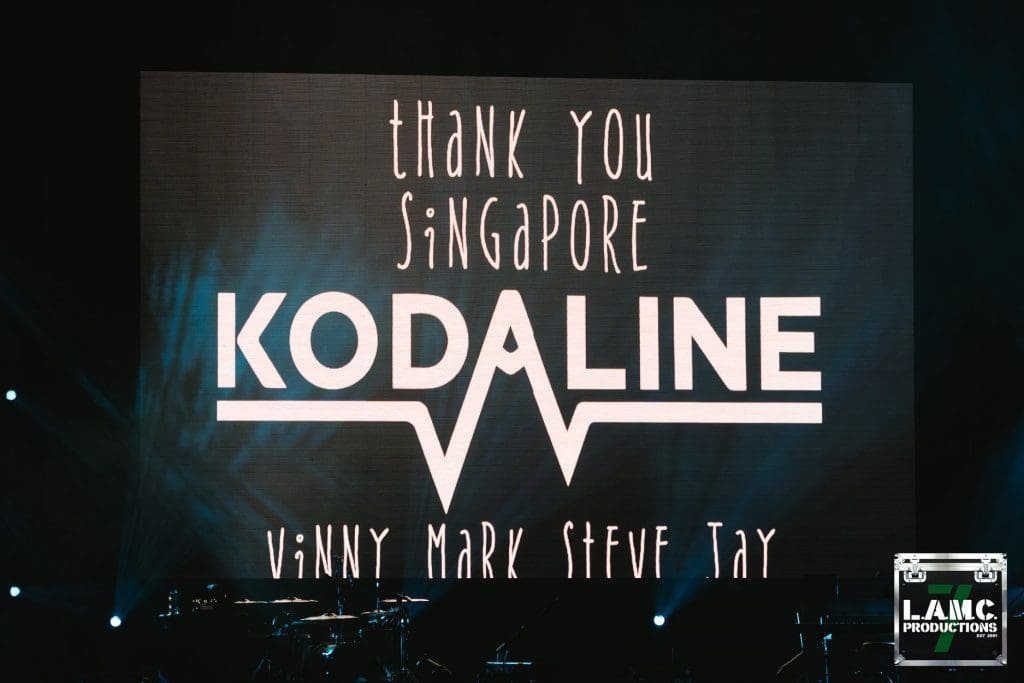 Leaving the stage and returning a minute later with two encores, it was evident from the faces that everyone was so happy from their experience at this gig.
We sang our hearts out to 'High Hopes', thankful for the magic that had filled our hearts that night, with high hopes that this band would return.
I may not be a fan. And may have just started listening to Kodaline a week ago.
But I was hoping the same thing…
Special thanks to LAMC Productions
Have something to add? Tell us!