(4 / 5)
MAX announces new album will drop in May 2020 to Lido Connect Bangkok crowd.
Max Schneider did not casually walk up on the stage, he threw his body across it as he ran full force completely uninhibited. Forget binary systems of any measure, the world has never truly worked in such limited ways of distinction and it never will. MAX, repping his "Colour Vision Records" t-shirt and pops of color, is only concerned with being his genuine self and connecting with his fans.
His music is a combination of electronic, pop, and future funk, with catchy and repetitive choruses. His influences, including artists like Justin Timberlake, Stevie Wonder, and James Brown, are apparent in both his musical styles and dance moves. The microphone and gear were femininely decorated in strung flowers and he was looking so fresh and so clean. It was clear that he loves what he does and that he is an insanely hardworking individual, with a go-getter energy similar to that of Andy Grammar's. His vocals and falsetto were powerful as were those of his bandmates and Party Pupils collaborator, Ryan Siegel.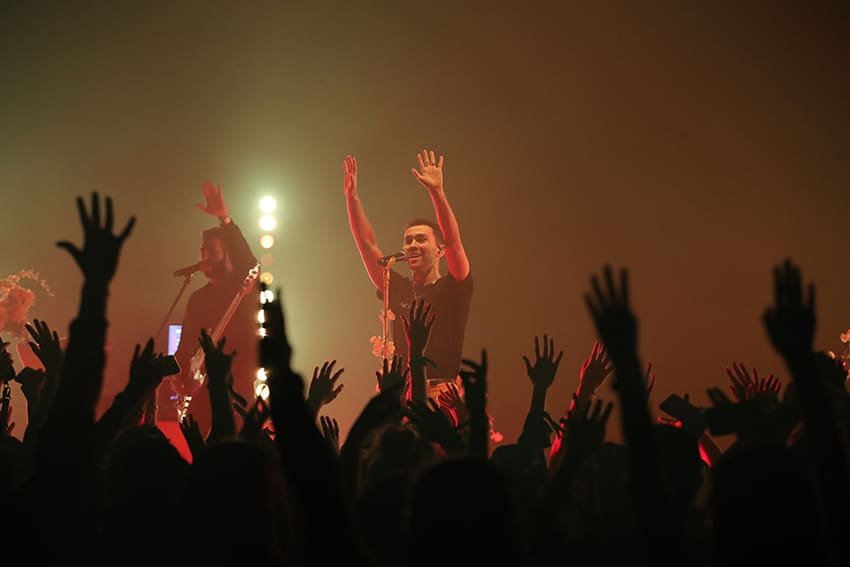 MAX started strong with Party Pupils' remixes of Outkast's "Ms. Jackson" and Kelis' "Milkshake". "Sax on the beach" was sexual as Max embraced the mic stand and thrusted in the air. The sax player soothed our ears with sultry melodies and charmed us with a moment of break-dancing. "Lights down low", the tune dedicated to his wife Emily Cannon, communicated the deep warmth of love that humbled us and brought us closer together. After "Mug Shot", the band returned for a brief encore ending with "Checklist", a tune that had us daydreaming of finding someone capable of completing our own similar lists.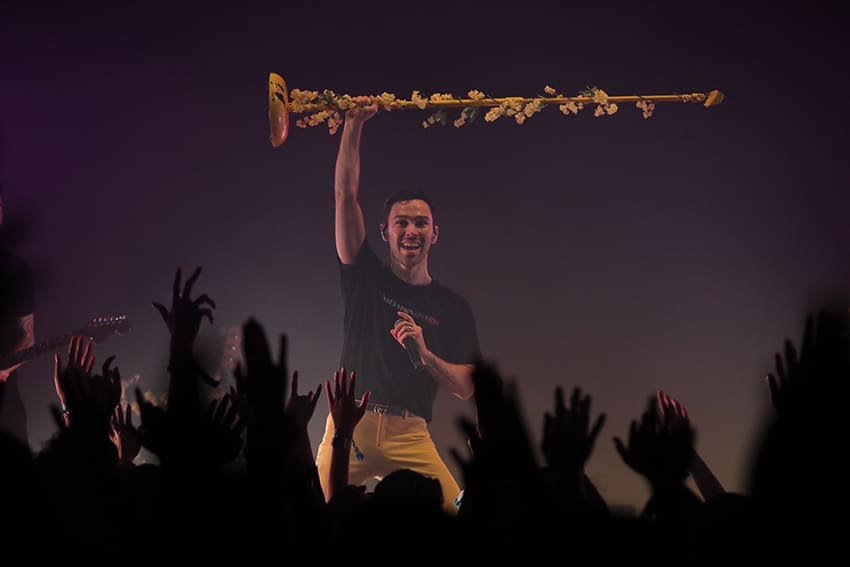 Above all else, MAX was dedicated to having a good time with the crowd and I personally felt, having little to do with being a native New Yorker myself, an authenticity that can be hard to find in pop-stars. It was a privilege to all to have experienced this music in such an intimate setting. After this successful tour wraps up, we can look forward to the new album dropping in May!
Have something to add? Tell us!