(4 / 5)
Bryan Adams's return to Singapore after twenty four years was a rousing affair of massive sing-along sessions.
Clad in a dark blue suit, the slicked-back-haired Adams took to stage Friday night, January 20, presenting a seamless, near effortless set at to the Suntec Convention Centre crowd.
Song after song, the Canadian crooner kept the the mums, the dads, and even a portion of older millennials singing, swaying, and feet-tapping all through an impressive two-and-a-half-hour set, comprising of material spanning his three-decade career.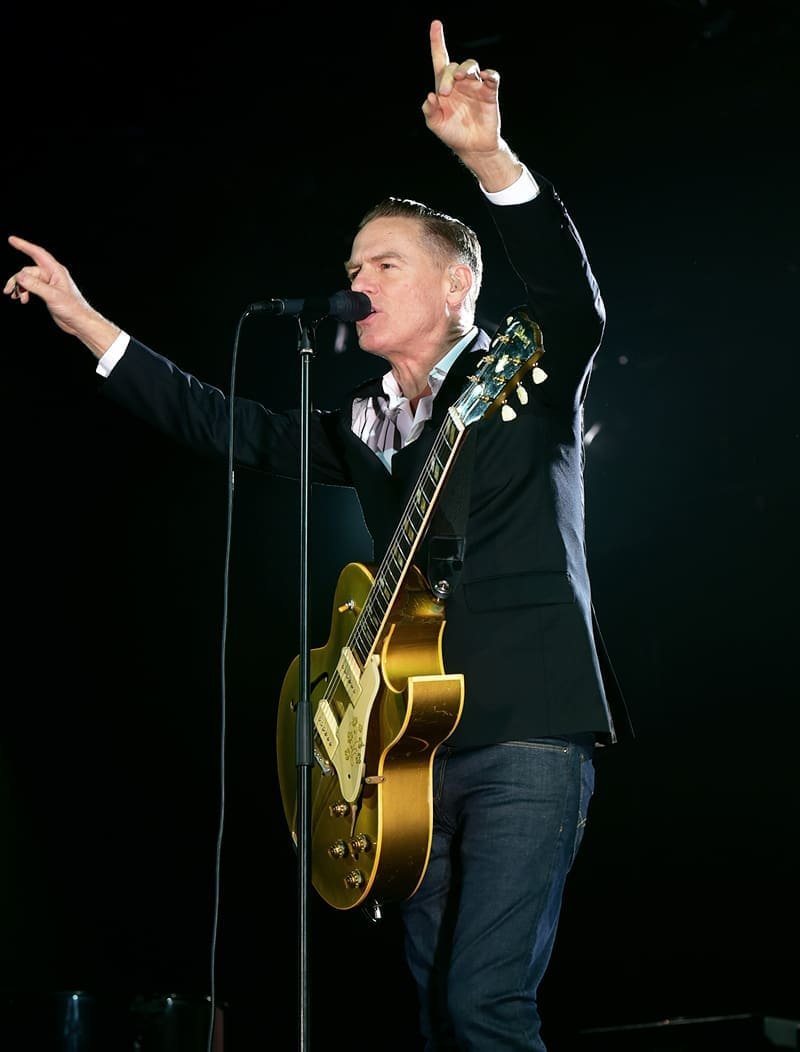 The 56-year-old Grammy Award winner kicked off the show with "Do What You Gotta Do" from his 2015 release, Get Up, before going full-on Reckless, diving straight into a barrage of 80's classics and crowdpleasers that immortalise his name, including "Run to You", "Kids Wanna Rock", "It's Only Love" and the soft rock essential "Heaven".
It's with his robust vocals and irrefutable charisma that made "Summer of '69" that much better live. The singer then mellowed down the full-band set to an acoustic extravaganza of "Here I Am", "When You're Gone" and, another crowd favourite, "(Everything I Do) I Do It For You".
Midway through his set, Bryan Adams charmed the crowd with a sensual version of "If Ya Wanna Be Bad Ya Gotta Be Good" after searching for "a wild woman" in the crowd willing to show her moves and groove before the entire hall. All but literally, however. There wasn't time for an onstage invitation. The camera panned on the audience member, kiss cam-style.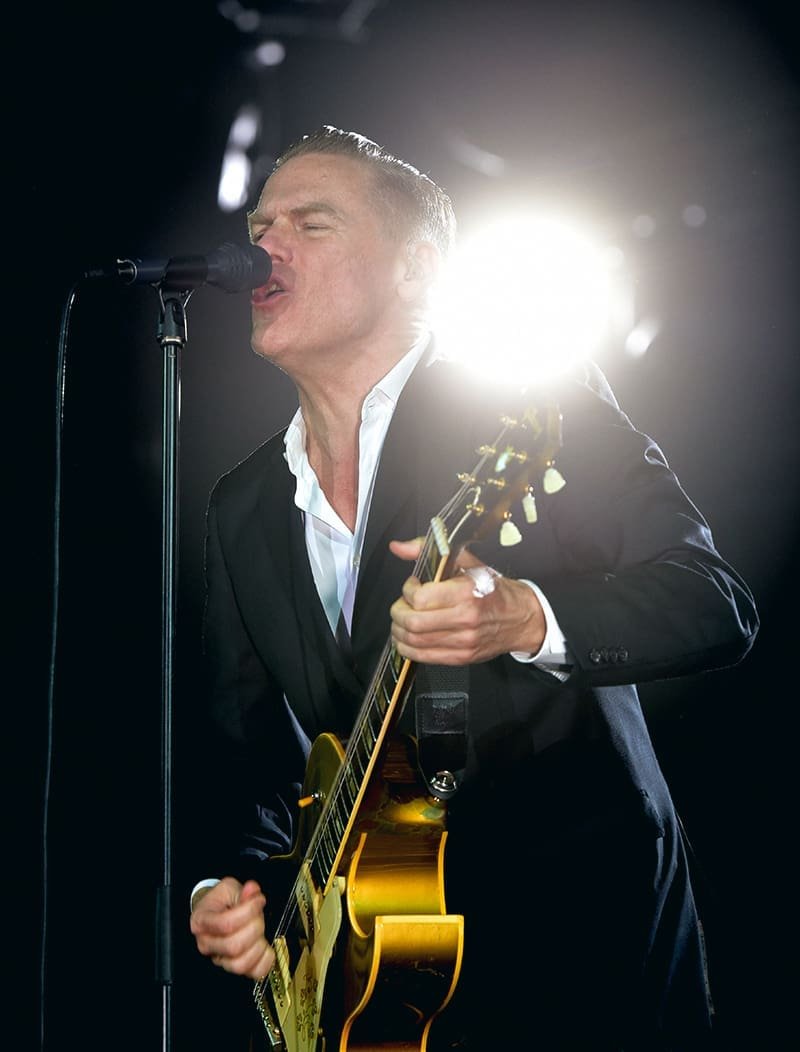 The set progressed on to a soulful rendition of "Have You Ever Really Loved A Woman" and the most requested song of the week on the singer's Instagram account, 1993's "Please Forgive Me".
The concert concluded with an extended encore of six songs, including covers of Eddie Cochran's "C'mon Everybody" and Elvis's "All Shook Up", "Brand New Day" and "All For Love" sans Sting and Rod Stewart. The absence of the other two musketeers didn't make the song any less of a deserving finale. Adams asked the audience to light up the entire arena through a sea of cellphone flashlights. Couples could be seen holding each other while ardent fans sang along word for word. It's not a view to be cynical about no matter how many times you've seen it.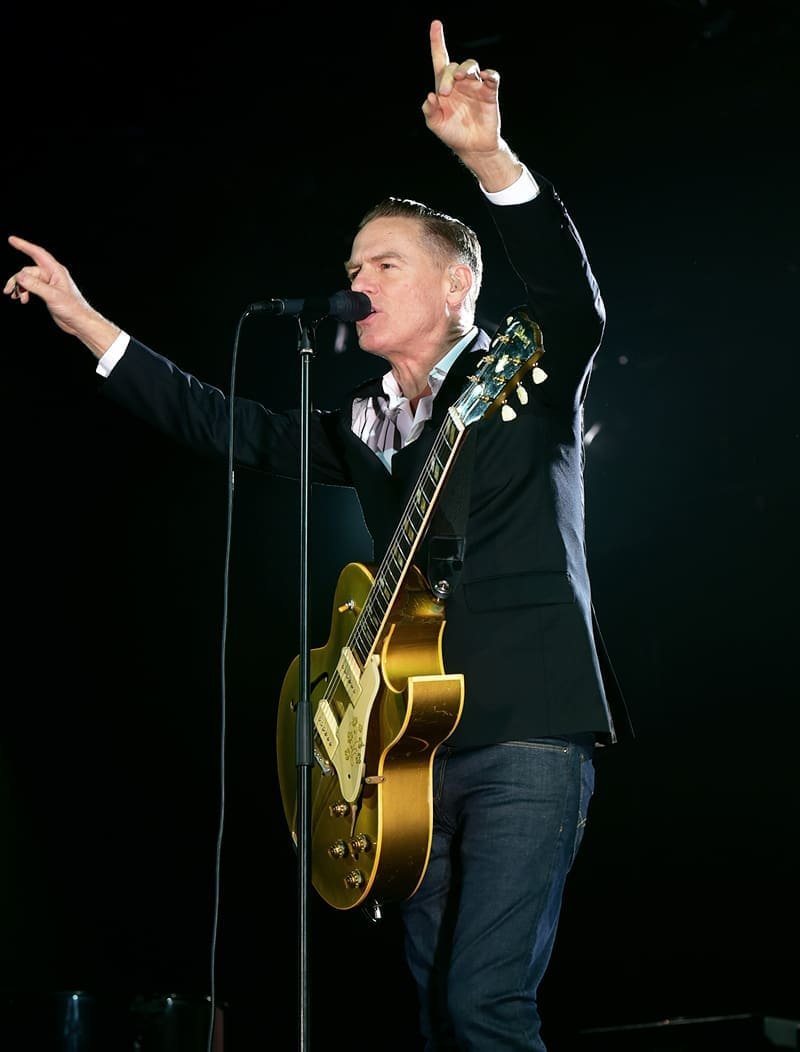 Whether flying solo or backed up by a concrete four-piece band, Bryan Adams proved his musical finesse and enthralling showmanship. The apotheosis of a seasoned performer, Adams proves that even with just an acoustic guitar and his signature raspy orotund voice, he's still able to hold your gaze with honest belt-out rock tuneage and love ballads written from the heart.
It would be a shame if fans have to wait another two decades for him to come back. It's not often that you hear of an industry virtuoso simultaneously at ease and humble about success and giving back to fans, let alone see them live. We've made our intention clear, Mr Adams, let this not be a one night love affair.
Special thanks to The Multiply.
For more reviews from AsiaLive365, click here.
Have something to add? Tell us!