For the past 12 years in July, Jazz in July has been an annual occasion that brings together both artists and audiences to gather in Esplanade – Theatres on the Bay to celebrate jazz and its diverse subgenres and outfits. In line with the current government advisory of COVID-19 on performance venues, this year's Jazz in July will go digital.
This will be the first time that the Esplanade will be presenting live performances (albeit without audiences at the venue) since the performance venue was closed in April. 
2020's Jazz in July will explore a warm and cosy programme of intimate jazz duets that bring forth the sensitivity, openness and trust in a musical friendship. The performances will be livestreamed on Esplanade Offstage and Esplanade's Facebook page daily from 8 – 31 July 2020 at 8pm.
Audiences can look forward to 24 unique pairings by 43 jazz artists based in Singapore.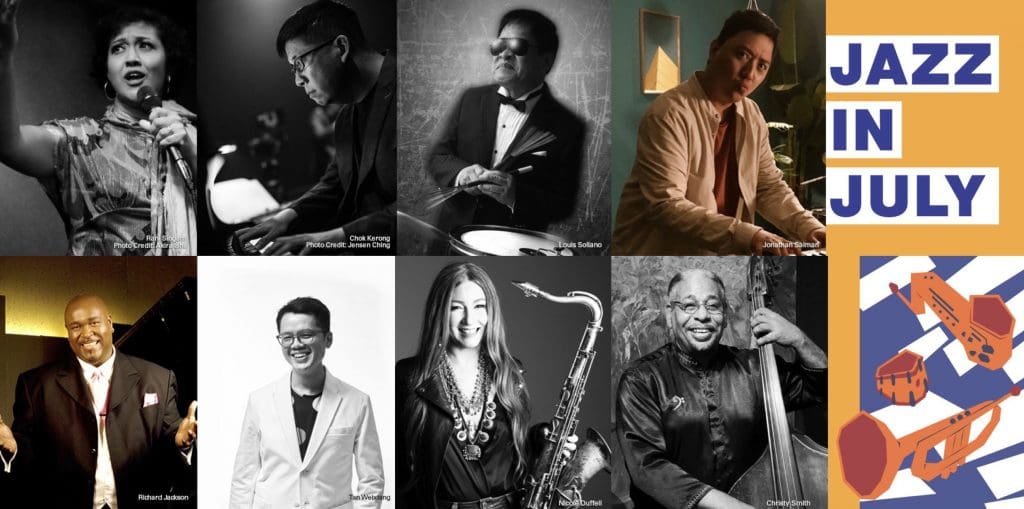 Among them veteran jazz vocalists Rani Singam and Alemay Fernandez, pianists Aya Sekine and Chok Kerong, jazz veterans Louis Soliano and Jonathan Saiman, saxophonist Nicole Duffell and veteran jazz bassist Christy Smith, jazz veterans Richard Jackson (vocals) and Tan Weixiang (piano, keys), Bulgarian-born jazz vocalist Maya Nova and classical-trained Latin pianist Alina Ramirez, and more!
There is also an opportunity to check out the young and promising alumni of the Mosaic Jazz Fellows mentorship such as vocal-piano duo Siti Nur Iman and Lee Ann Gie.
Anyone who has missed the live stream can still catch the performance till 8pm the following day.
For more information on the different performances and artists, visit Esplanade's Jazz in July 2020.
And be sure to click "going" for each online event/performance on Facebook, so you can get a friendly reminder before it starts!
Have something to add? Tell us!