(4.5 / 5)
Amidst the uncertainty of the day, emo and math rock band Tiny Moving Parts gave us a spoonful of Medicine and a heart full of energy that kept us going, with the notion that there'll always be music to pull us through.
Performing at Retro Gate, an interesting almost hole-in-the-wall venue at Golden Mile Complex, the cool vintage clothing shop which sometimes doubled as a performance venue reminded me of a nook in Hell's Kitchen. The character and grit that the venue brought was fascinating.
Opening Tiny Moving Parts, were Malaysia's Margosa, whose display of music and showmanship sounded like a cross between Evanescence and "Mat Rock".
Even the main act could be seen enjoying their music from the sidelines.
As the members of Tiny Moving Parts took to the stage, breaking into 'The Midwest Sky', a wave of "moshing" immediately formed as the crowd celebrated the mesh of sounds and riffs that the band were dishing out.
And if you thought that only guys moshed, then you would be wrong, because I saw a couple of ladies in the crowd too.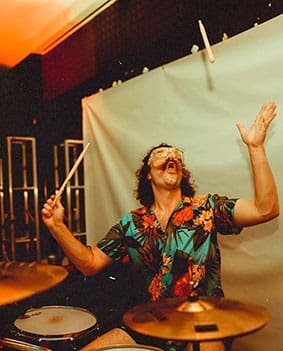 Fans delighted in songs like 'Bloody Nose', 'Icicles (Morning Glow)' and 'Vertebrae', among other many loves from their recently released 'breathe' album, as well as hits from their older stuff like the ripe 'For the Sake of Brevity'.
'Vertebrae' was a fun piece, but perhaps the song that got the crowd into a frenzy more than ever was 'Medicine', whose effervescent riffs sounded even better live than it did on record.
The talented frontman Dylan Mattheisen, who dished out these golden riffs, making them sound like a melange of something eclectic and underground, yet also stonking and wicked, also put up videos of himself playing riffs on Twitter.
Medicine 💊🎸 pic.twitter.com/eHfxQPBq9d

— Tiny Moving Parts (@TinyMovingParts) June 26, 2019
The filagree is in his playing is almost as riveting to watch online, as it is live.
As the evening continued, it was formidable not just how tight the dynamics of the trio were as a band, but that Singapore moving to 'DORSCON Orange' merely a few hours earlier did nothing to dampen the mood of anyone.
The gig went on, the crowd revelled and Mattheisen could be seen playing and jamming within the "mosh" itself.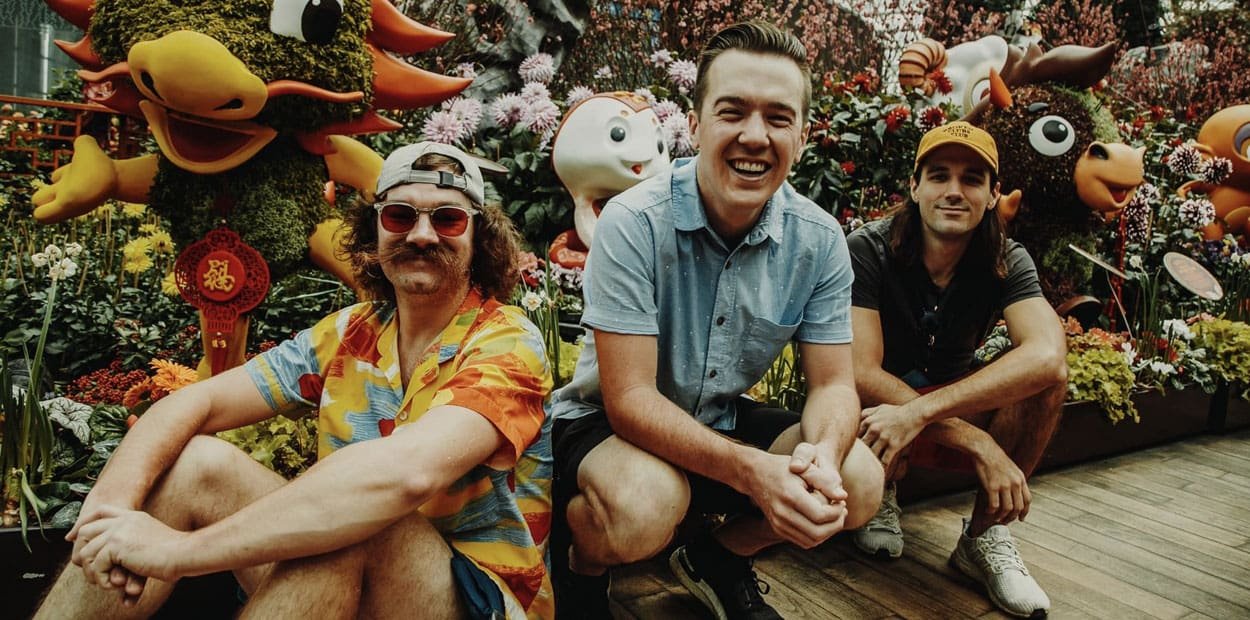 It was a great night that showed that despite the uncertainty that we might face, there will always be music that brings us together as human beings.
Said the charismatic and humbled Frontman from the Minnesota band, "This is the second time that we've been in Singapore. We never thought that we'd play outside of basements… But now here we are!"
Well…
It was a great night and we certainly hope that TMP will be back on our shores very soon!
Setlist:
The Midwest Sky
Applause
Headache
Bloody Nose
Sundress
It's Too Cold Tonight
Always Focused
Dakota
Birdhouse
For the Sake of Brevity
Icicles (Morning Glow)
Common Cold
Vertebrae
Feel Alive
Medicine
Caution
Have something to add? Tell us!