Summer's finally here! Make the best of your visit to Vietnam this beginning of aestival season with this music guide for the very best of nightlife experiences. Here are the five hottest music events happening in Hanoi and Ho Chi Minh you don't want to miss.
Saycet's "Electronic Concert and Video Projection"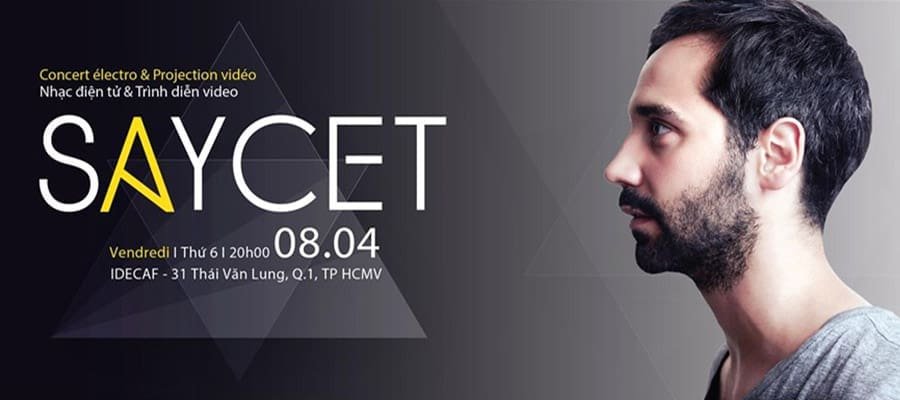 French artist Pierre Lefeuvre, better known as the band he fronts Saycet, is currently on his Asia tour. He's ready to bring his electronic music mastery to Ho Chi Minh city on April 8. The performance will be enhanced by projection wizard Zita Cochet, along with light effects and abstract textures. It promises to be a maze of deeply hypnotising hour-long live experience.
Using electronic music as his original inspiration, and influenced by the minimal yet entrancing sounds of both Germany and Iceland, Saycet has matured their sound thanks to intensive touring of Europe, Russia and Asia, gaining more international fans every stop. Mirage, their third and latest album released in early 2015, was nourished by this experience of travelling and playing live over the past few years. More directly, the new Saycet has taken inspiration from images and forms (a certain interest for design, architecture, and visits to Le Corbusier's "Cité radieuse"), widening their style to include pop and radiant sonic mirages in which one can get deeply, deeply lost.
Ticket prices: VND250,000 / VND150,000 (for IDECAF students)
Time: Saturday, April 8, 2016 – 8PM-10PM
Venue: IDECAF, 31 Thai Van Lung, District 1, Ho Chi Minh city
Book now through TicketBox
Sungha Jung Live in Vietnam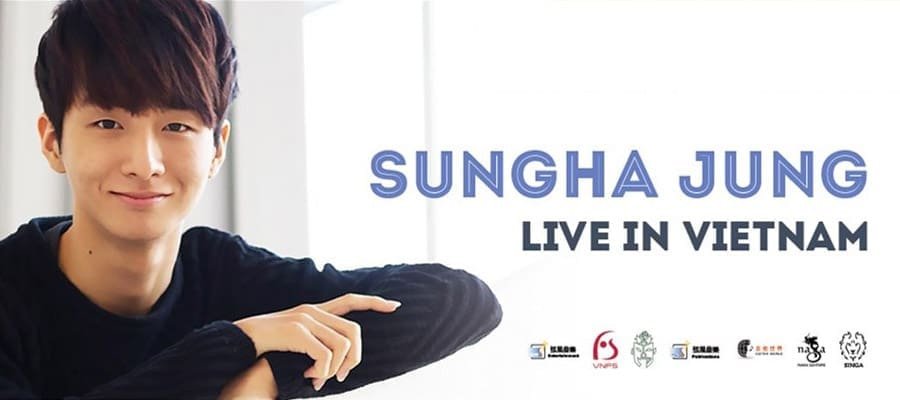 "Korean guitar prodigy" Sungha Jung is set to perform in both Hanoi and Ho Chi Minh city for the second time. He is mostly known as one of the youngest solo guitarists, who has the impressive fingerstyle guitar skills. At the age of five, Sungha Jung rose to fame by the many viral videos of acoustic covers and arrangements, with over 991 million views and over 3 million subscribers on YouTube. If you are looking for a relaxing acoustic night, this concert is everything you need and more.
Ticket prices:
Area 1 VND1,200,000
Area 2 VND1,000,000
Area 3 VND800,000
Area 4 VND600,000
Time and venue:
Hanoi ­– Saturday, April 16, 2016 – 8PM-11PM
Youth Theater, 11 Ngo Thi Nham, District Hai Ba Trung
Ho Chi Minh – Sunday, April 17, 2016, 8PM-11PM
HCMC Conservatory of Music, Ben Thanh Ward, District 1
Book now through TicketBox – Hanoi / Ho Chi Minh 
TroyBoi @ HERO Bar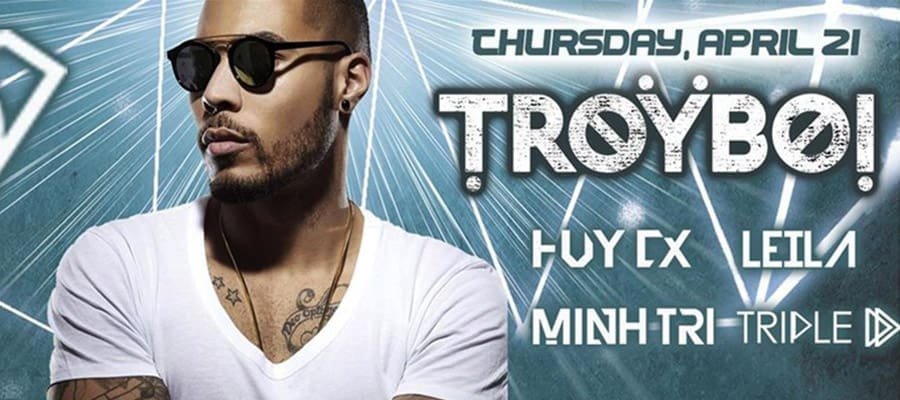 Save the date for a trap "storm", TroyBoi! The EDM superstar is going to take the stage in Hanoi as part of his Asian tour. Ravers, don't miss the chance to see Troyboi in the flesh and let the massive trap beats blow your mind!
Known only as TroyBoi, the multi-talented musician has recently signed with Timbaland's right-hand man and US Super Producer Jim Beanz. Suffice it to say things are heating up faster than ever for this London-based talent.
Producing a wide variety of genres, but specializing in extraordinarily unique, versatile, and highly musical trap beats, TroyBoi is without a doubt one of the top up-and-coming producers in the game right now and it's quite clear from his composition that his influences are vast. The artist has amassed millions of plays from popular tracks, including "O.G", "Soundclash (ft. Flosstradamus)" and "Afterhours (ft. Diplo & Nina Sky)".
Ticket price: VND200,000 (General admission)
Time: Thursday, April 21, 2016­ – 8PM until late
Venue: HERO bar, 42M Yen Phu, Ba Dinh District, Hanoi
Book now through TicketBox
Gigs: Outsiders and Onslaught Live in Vietnam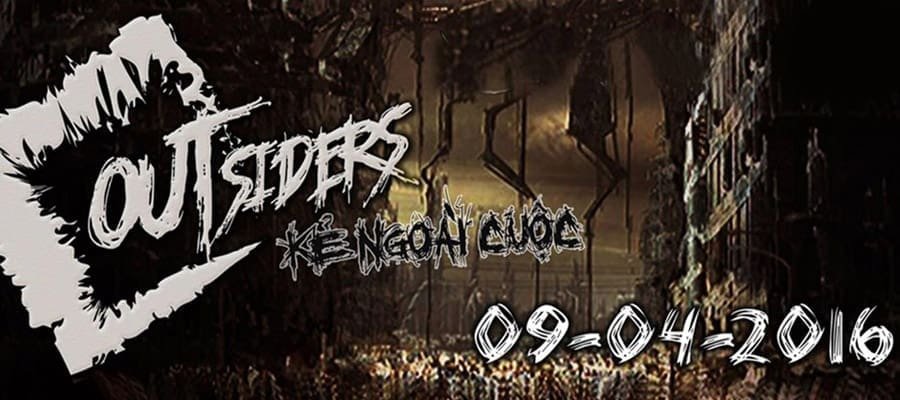 Are you hungry for a rip-roaring rock session? Vietnam's largest city is where you should be heading to this month. The first event is "Outsiders". This concert will be insanely good for all underground artists and metal music lovers everywhere with a new wave of extreme metal, bringing over thirteen metal bands from Saigon and other Asian countries.
Onslaught's "Onslaught Live in Vietnam" is another choice for an amazingly fun nightout. The UK thrash metal legend would be celebrating their 30th anniversary and rocking the stage with their masterpieces and supporting act, death metal band The Force. See all details of the hardcore rock shows below.
"Outsiders" Rock Show
Ticket price: VND280,000
Time: Saturday, April 9, 2016 ­– 1PM-9PM
Venue: Saigon Ranger, 5/7 Nguyen Sieu, District 1, HCMC
Book now through TicketBox
Onslaught Live In Vietnam
Ticket prices: VND300,000 (General admission) / VND380,000 (At-door)
Time: Friday, April 25, 2016 – 9PM until late
Venue: Saigon Ranger, 5/7 Nguyen Sieu, District 1, HCMC
Book now through TicketBox
Have something to add? Tell us!