November's music, it seems, is all about comeback stories—old oeuvres coming back in a new language, a bad boy getting a clean (artistic) slate, a star returning to break all the records there are to break. Here are the 6 stories you really don't want to miss.

Ryan Adams – 1989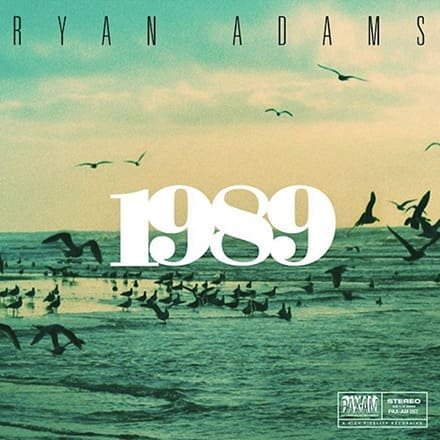 Release date: October 30 (physical release)
What we know: No, this is not really a November release, and no, you won't regret getting this album. Fans or not, we've probably been affected by the nagging ~sick~ beat and contagious hooks of Taylor Swift's 1989 in some way or others. But before you start laying off the doses for good, revel a little more in Ryan Adams's The Smiths-esque cover album ("Guaranteed saddest version of 'Welcome to New York' ever," attests the singer-songwriter). With only minor lyrical alterations – the pronouns, namely, for obvious reasons – Adams' covers offer raw and soulful alternatives to all of us boys and girls in a Swiftie World. We're not going to get into the better-than-the-original debate, though. We love it that the songs are being translated beautifully across genres and are grateful Adams enjoys keeping himself busy between making his own records.
Ellie Goulding – Delirium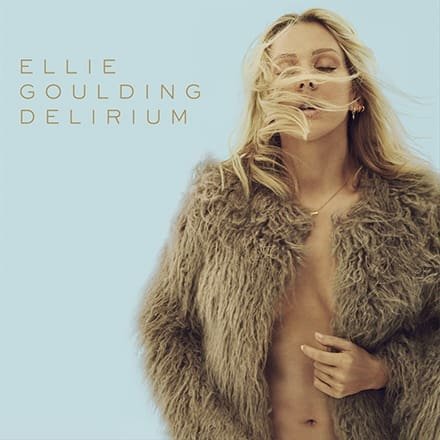 Release date: November 6
What we know: Goulding may have made a name for herself more through gorgeous covers, movie soundtracks and collaborations with prevalent professional DJs than her full-length 2012 album Halcyon but the "Love Me Like You Do" singer is rather confident the followup album Delirium will be a real breakthrough of a record. "A part of me views this album as an experiment – to make a big pop album," she told NME. "I made a conscious decision that I wanted it to be on another level." She's joined by the likes of Max Martin (Pink's Fun House, Taylor Swift's 1989) and lya Salmanzadeh whose electro-pop creation, "On My Mind" has already climbing up music charts and garnered positive critical reviews. The second single "Lost And Found", produced by Martin and award-winning Swedish singer-songwriter Laleh Pourkarim, could easily be Goulding's most radio-ready song yet. Whatever she means by "on another level", she's definitely getting there.
"Tonight, nothing will bring us down / Tonight, we're at the lost and found."
God, that's catchy.
Sara Bareilles – What's Inside: Songs from Waitress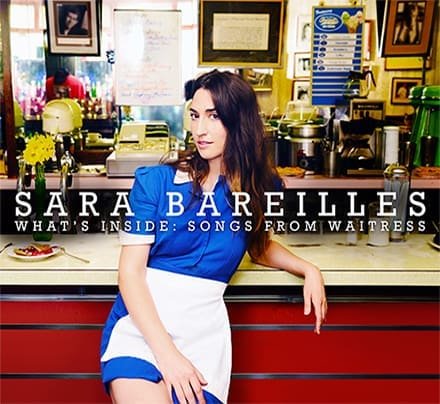 Release date: November 6
What we know: She may not come to mind when you're urged to name today's biggest pop-stars out there but Sara Bareilles has always a spot reserved on your local FM charts. The "King of Anything" and "Brave" singer is coming back with her fifth studio album which will feature beautiful but melancholic lead single "She Used To Be Mine", not one but two duets with Jason Mraz, and other songs from Waitress, the Broadway musical she takes part scoring. "I fell more deeply in love with the writing of the musical Waitress than I had ever imagined," Bareilles admits in a statement. "It proved impossible for me to imagine handing over the songs to the show before selfishly finding a way to sing them myself." Check out her version of "She Used To Be Mine" below. She's sure made it a true Sara Bareilles song!
One Direction – Made In The A.M.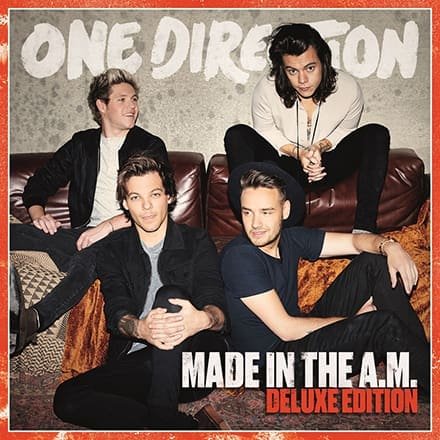 Release date: November 13
What we know: Whether you take the title to mean it's literally made in the wee hours, that it serves as a chronological sequence to Up All Night, Take Me Home and Midnight Memories, or that it's After (Zayn) Malik, it sure looks like this record is going to be One Direction's strongest one yet. And because the world won't hear anything 1D-stamped for six months as of next March, the sense of dedication and anticipation from both the artist and audience is all the more acute. Hit-makers Julian Bunetta, John Ryan and Jamie Scott have returned to co-pen and produce numerous tracks while American rapper LunchMoney Lewis contributed in a track called "End of the Day".  The band recently unveiled the video for "Perfect", a follow-up single to Billboard Hot 100-topper "Drag Me Down". Check that out below, and if you're as stoked as we are, be sure to take a peak at the full track list here.
Justin Bieber – Purpose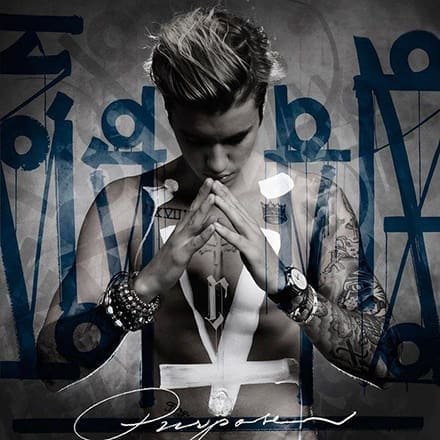 Release date: November 13
What we know: Call him a brat for getting into all sorts of trouble all you want, but neither scandals nor trash-talking is going to bring the Biebs's music game down. The first single, low-key out-of-your-summer-Kygo-playlist "What Do You Mean?" is co-produced by Mason Levy. It became the 21-year-old Canadian singer's first number one single on Billboard Hot 100 and has been reigning the chart since its release in August. With this kind of early reception and the likes of Big Sean, Ed Sheeran, Nas, Skrillex and Travi$ Scott credited as producers and collaborators, the 18-track Purpose is nothing if not one of 2015's biggest comebacks. So to Bieber's overdoing his dig at One Direction's releasing their album on the same day, we say, chill brother. Let your music do the job. Even if the Brit quartet insist it's no "win/lose thing", they've sure got some tough competition ahead on the charts either way.
Adele – 25
Release date: November 20
What we know: We're bloody well excited about it, that's what! Adele's third studio album is definitely one of the most anticipated albums this second half of 2015. According to the singer, 25 is about coming to terms with herself as "a fully-fledged adult," about "getting to know who I've become without realising." We know that Grammy-nominated producer Danger Mouse (The Black Keys' Turn Blue, Norah Jones's Little Broken Heart) has contributed a song along with Max Martin and Canadian singer-songwriter, Tobias Jesso Jr (who's apparently Adele's favourite). We also know that when the mere 30-second teaser of "Hello" was aired during the X Factor UK's commercial break, social media went bonkers. Multiply that by a good billion when you want to imagine what it's like when the full video was released last Friday (Oct 23).
(So… anyone wanna go back to using flip phones after seeing this, or is it just us?)
Whose music are you most keen to hear? Fill us in in the comment!
Have something to add? Tell us!