Ariana Grande filled in for a planned hologram appearance of Whitney Houston in a duet with Christina Aguilera on the season finale of  The Voice Tuesday (May 24).
The performance that featuring the hologram of Whitney Houston, which was due to air Monday, was scrapped from the show because the late singer's family thought it fell short of perfection.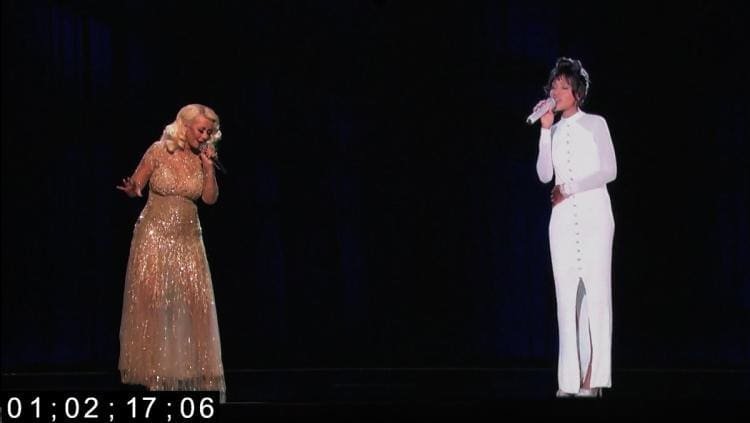 Instead, Christina Aguilera, one of the show's celebrity coaches, joined the 22-year-old child actress-turned-singer in a duet of Grande's title track from her new album Dangerous Woman.
Watch the full performance below.
On May 20, Grande released her latest album Dangerous Woman, for which she has been doing promotional activities, including the high-profile appearance at the 2016 Billboard Music Awards. The album is her third studio album, a follow-up to her Grammy-nominated album My Everything in 2014.
Have something to add? Tell us!