Electronic duo will be making their way to Bali this January playing at Morabito Art Villa and Red Ruby.
The long-standing resident DJ of DC10 Ibiza will be bringing their eclectic sounds to Bali delivering 2 shows, both day and night on January 31st!
After playing in Circoloco Phuket and their Cercle debut in Singapore, the duo will be performing at Morabito Art Villa during the day and Red Ruby from 11pm till late. Besides the Martinez Brothers, expect local talents such as Ryasoo B2B James Taylor, Alex Verdachi B2B Tiago Oudman and Jay Mugellio B2B Pete Santos.
Expect iconic artwork installations and stunning Bali sunset at Morabito Art Villa and stroll down to the famous Red Ruby for dance experience.
"Considering its huge hype, this event promises to be the show that Bali has never seen – an immersive experience of an entertainment masterpiece.", organizers said.
With that being said, tickets will be flying fast so make sure to grab yours!
Prices are only available for Third Release at Rp 500000

Morabito Art Villa

and

Red Ruby.
Full line up below
Morabito Art Villa
The Martinez Brothers
Laurent Lane 
Latex (Live)
Wisdy B2B Archie
Lloyd
Apsara B2B Indra 7
Red Ruby
The Martinez Brothers
Raysoo B2B James Taylor
Jay Mugelli B2B Pete Santos
Alex Verdachi B2B Tiago Oudman
Check out Martinez Brothers at Marina Bay Sands for Cercle below: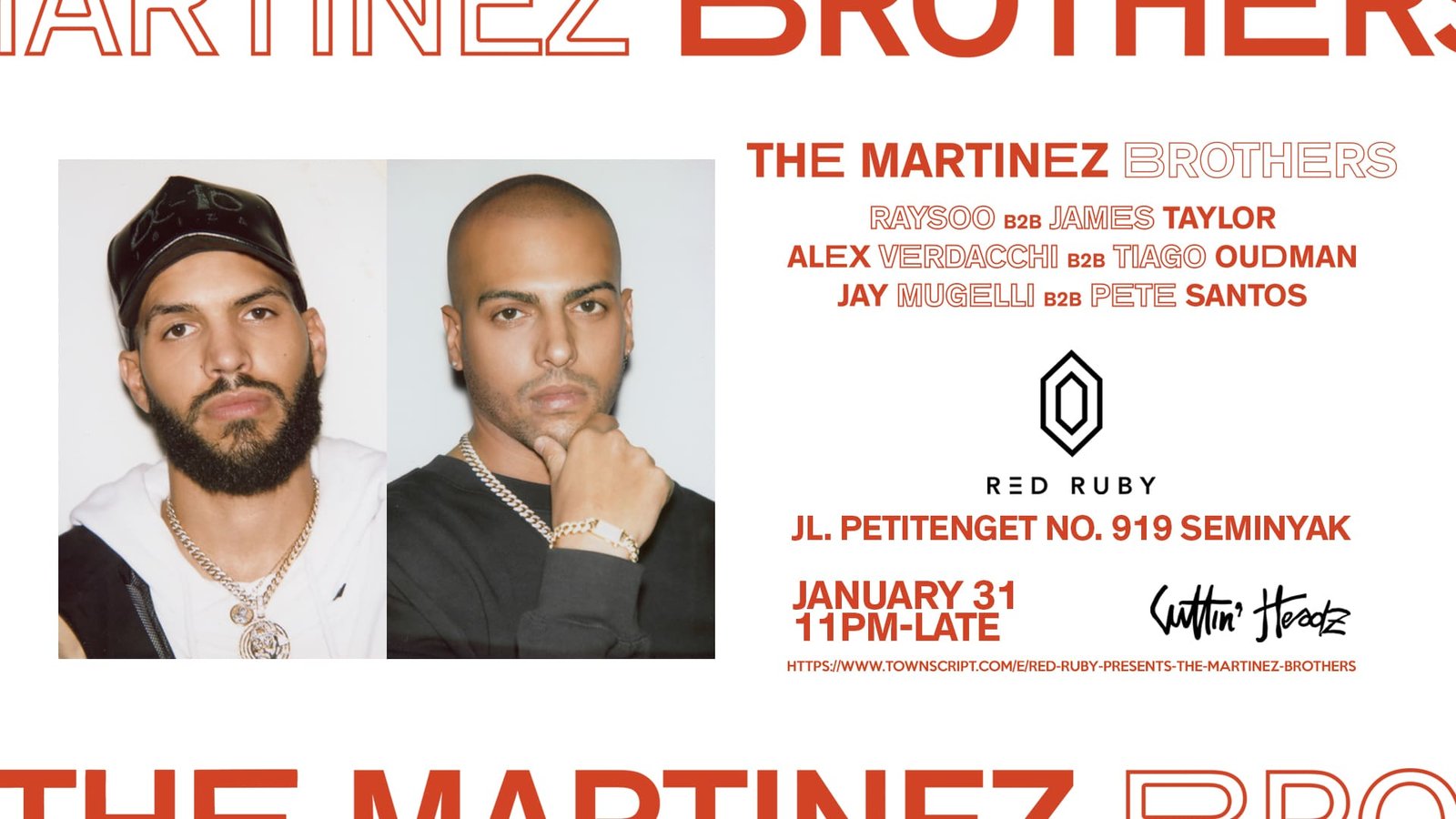 Have something to add? Tell us!