"But nothing is as good as

the live show

," may be the voice inside your head as you read the title. Yes, but that doesn't mean the concert movie isn't a worthy art form in itself, or a way to experience the tours you missed and for fans to relive their favourite moments again and again. Here we round up eight unmissable concert movies for any pop lover.
Ziggy Stardust and the Spiders from Mars (1973)
Directed by cinematic pioneer D. A. Pennebaker, the documentary and concert movie follows David Bowie on his last day of performing as Ziggy Stardust. The filming technology of the time may be off-putting at times, but stay for the enigma of Mr Stardust. Even his dressing room break isn't as obtrusive as some would have you believe.
Ed Sheeran: Jumpers for Goalposts (2015)
Two years ago Ed Sheeran made history by becoming the first solo artist to perform at the Wembley Stadium without a backing band. His film features performances from the three nights he did in front of 240,000 people there while offering an insight into Sheeran's life backstage (and diary entries).
On the Run Tour: Beyoncé and Jay-Z (2014)
Inarguably the best reincarnation of Bonnie and Clyde, Beyoncé and Jay-Z join their megastar power on tour for the first time in the HBO-produced concert special. Filmed at Paris's Stade de France, the Grammy-nominated concert sees music's royal couple perform over 40 songs with unrivaled onstage chemistry.
Adele Live at the Royal Albert Hall (2011)
Knowing they can't make the 2016-17 Tour DVD due to Adele's Wembley cancellations, this viewing is all the more important. The self-declared homebody is most at home playing for London in this the Grammy-winning video album, delivering a great show with no frills, genuine laugh-out-loud banter and that voice.
Madonna: Truth or Dare (1991)
Madge's highest-grossing documentary/concert film remains to this day one of the most influential in music. It follows her life on and off stage through 1990's Blond Ambition World Tour and everything peak Madonna is there: coquettishness, cone bras, dancer clique, risqué routines, and the Pope's condemnation.
Taylor Swift The 1989 World Tour (2015)
Say what you will about Taylor Swift, the pop powerhouse is first and foremost a meticulous storyteller. In this two-hour concert film released exclusively through Apple Music, Swift takes you into and behind the glittering, celebrity friends-filled 1989 world with commentaries, soundcheck footages, and significantly improved vocals.
Justin Timberlake + the Tennessee Kids (2016)
Oscar-winning director Jonathan Demme joins the suited and tied Timberlake and his band of dancers and musicians on the final nights of the 20/20 Experience Tour. His gorgeous film doesn't proffer a lot of behind-the-scenes peek but the state-of-the-art spectacle and JT's godlike artistry will remind you just where you should be devoting your attention.
One Direction: This Is Us (2013)
1D's debut concert film make us see why it's okay to like them (Zayn: "People say, 'You're in a boyband', I'm like, 'Yeah I am, but I'm in a cool boyband.'). Interspersed between live footages from their 2013 London O2 Arena show, the feature takes you back to the boys' beginning on the X Factor all through their worldwide takeover.
---
Gaming and home theatre viewing is about immersing yourself in that world where everything is that much cooler. The AG322FCX AMD FreeSync Full HD monitor enhances the experience with a 31.5″ Curved VA panel and several optimisation tools. Curved displays are better suited to presenting on-screen content more naturally for the human eye, thereby reducing eye fatigue. 144Hz refresh rate and the Free-Sync technology keeps the experience untainted by stutter, lag, or motion blur. With Wide Colour Gamut, there's no more dull and undersaturated views; only the full spectrum of true-to-life colours.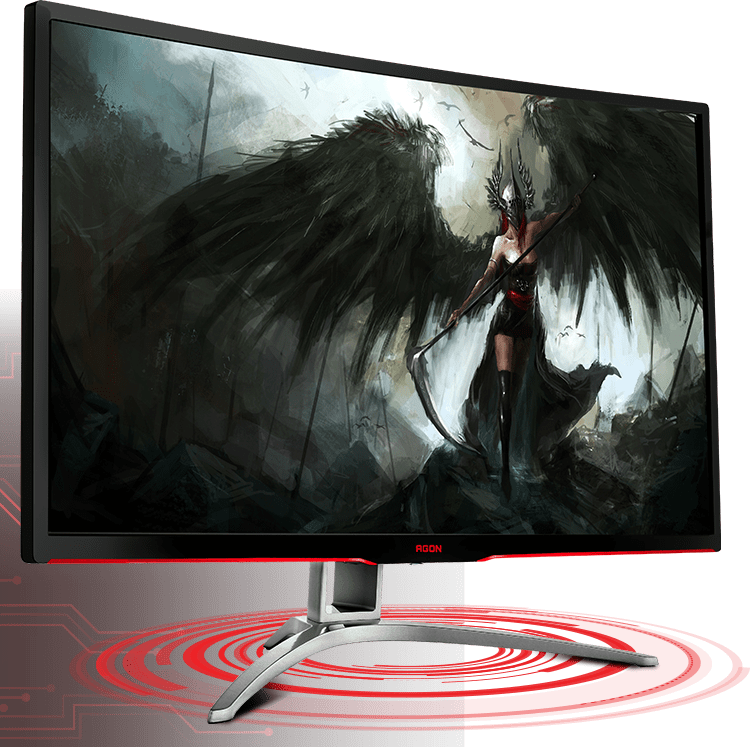 Have something to add? Tell us!