HAVE YOU HEARD? is bringing one of the indie rock acts ASH to Bangkok by the end of November. This will be their first time back in Bangkok in 14 years.
See also: Polyphia are taking "New Levels New Devils Tour" to Asia with Marty Friedman
After the local promoter HAVE YOU HEARD? have released few flyers of ASH Live in Bangkok at Cornelius show (Wed, Nov 7),  today, the Irish trio have confirmed the news through their official facebook page. ASH will be coming to Bangkok with a full live performance.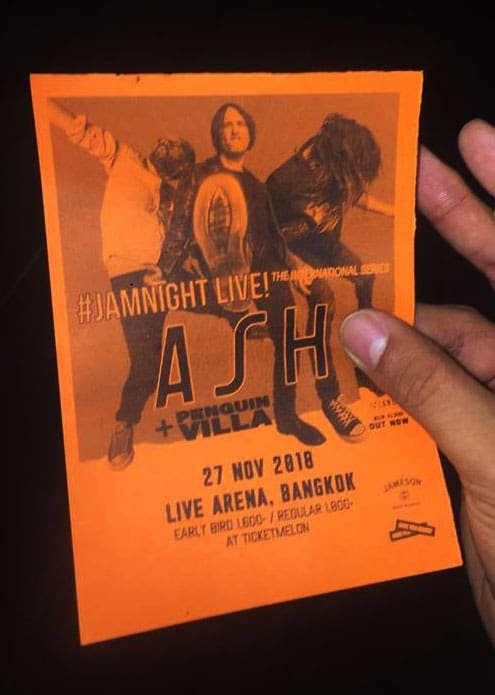 Tuesday, November 27 is the date, Bangkokians! The indie rock band will take the stage at Live Arena with their current album Islands. The show will mark the band first return to Bangkok in 14 years period.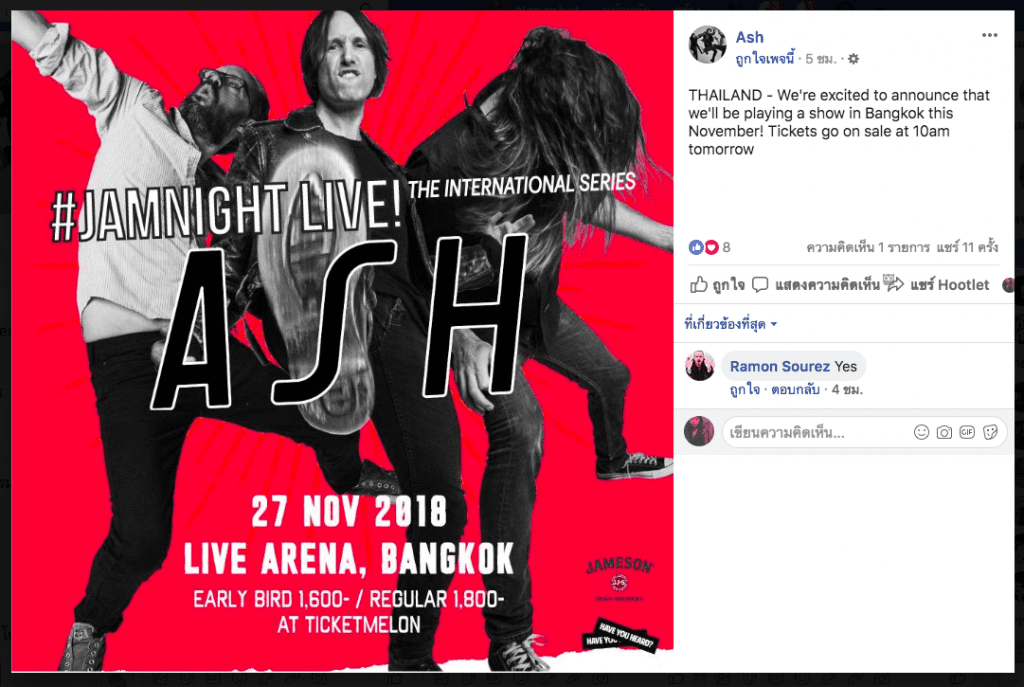 Early birds, priced at THB1,600, go on sale today (Fri, Nov 9), starting from 10am onwards through Ticketmelon.
The price will rise to 1,800 immediately once early birds are sold out.
See also: Slowdive, Washed Out and Oddisee w/ Good Compny to complete Maho Rasop Festival lineup
Wanna give their new album a spin? Here's ASH's latest single "Confessions In The Pool".

Have something to add? Tell us!