Two years after their explosive Smoke + Mirrors arena show in Bangkok, Imagine Dragons decided to mark their return in a more intimate setting on Friday, September 9.
Taking a time off their well-deserved break before the Evolve World Tour commences later this month, the Grammy-winning outfit headlined an exclusive Marriott Rewards concert at the new Bangkok Marriott Marquis Queen's Park. The show was part of an ongoing concert series organised by the Marriott Group and Universal Music Group to bring world-class musicians to members around the world.
Rewards members were able to redeem points for concert tickets and bid for VIP experiences with the band such as a photo opportunity, a soundcheck tour and a green room meet and greet.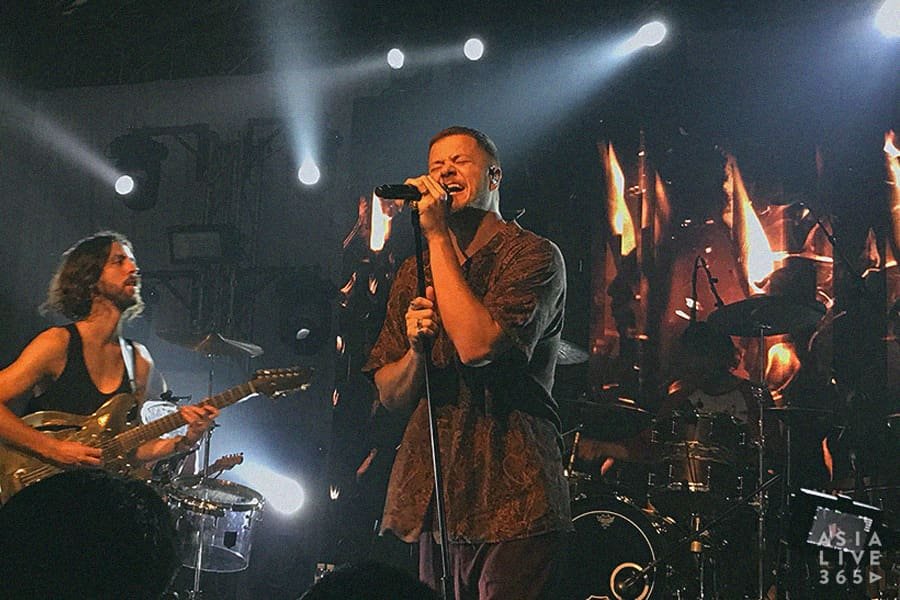 Imagine Dragons, no doubt, are used to reining arenas and stadiums. One would think a poolside show with less than 400 people in attendance, then, is a total cinch. Not really, according to the Las Vegas band. Due to a much smaller crowd and a warmly lit venue, they could actually see whose eyes were on them and therefore felt more nervous.
Not that they showed it, though, delivering the one-hour performance with poise, punch and solo drums too big for a cocktail party. The eleven-song set alternated between the band's three LPs, with this year's Evolve taking the spotlight with "Thunder", "Whatever It Takes", "Walking The Wire", "I Don't Know Why" and "Believer".
Older hits were present too: "It's Time", "Gold" and "Demons" were apparent singalong favourites while "I Bet My Life" received a delightful acoustic folk treatment. The night concluded on a thunderous note as the band carved up an epic drum showdown once again in "On The Top Of The World" and "Radioactive".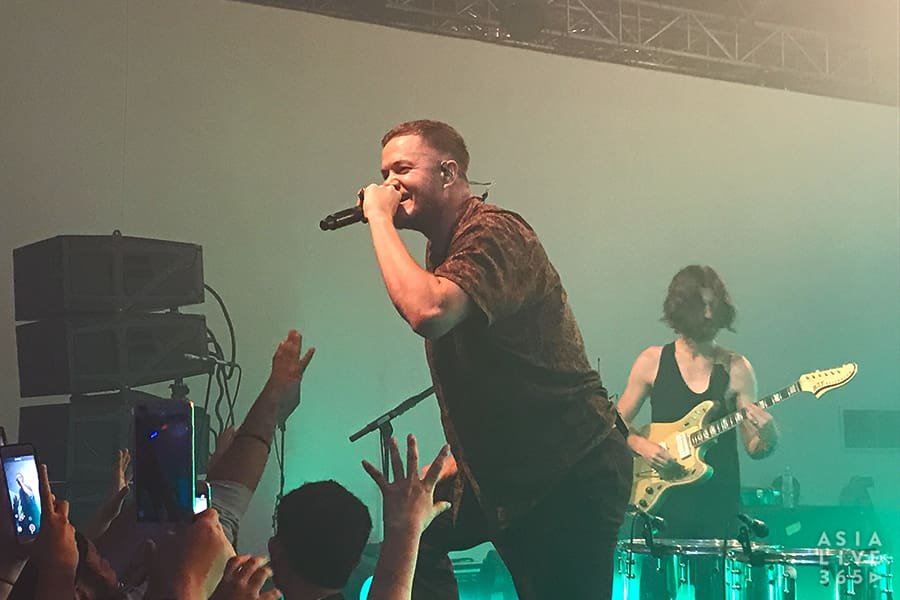 "What a blessing it is to travel and find home everywhere we go," frontman Dan Reynolds told the crowd. "Thanks for making us feel like home." For the fans, the sentiment is mutual, but not so much for finding home as finding themselves in an electrifying Imagine Dragons show no matter the stage size.
Hopefully, though, we'll get to see the Dragons back in their vast arena den before long. *Cough* Evolve Asia Tour 2018 *cough*. These great creatures deserve legions and legions more of spectators.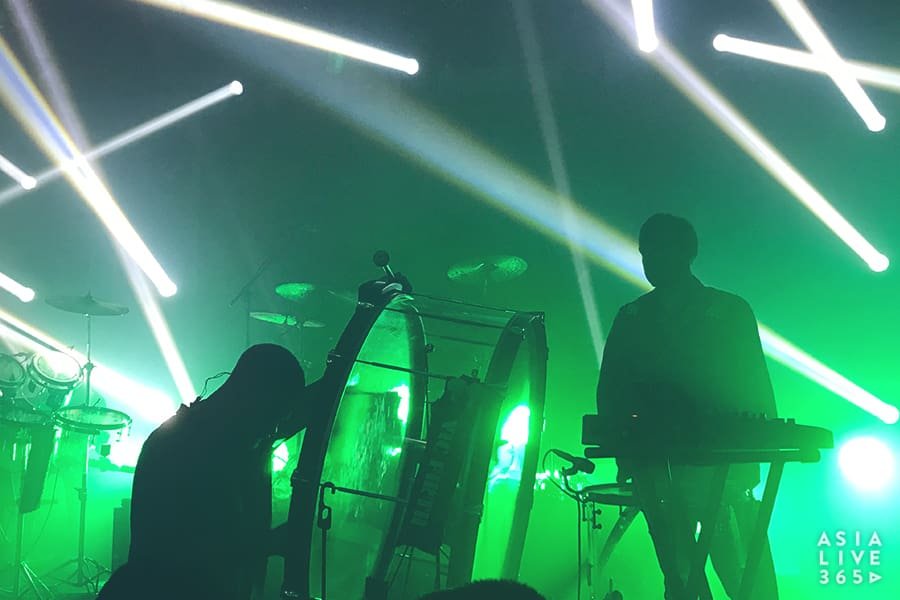 Special thanks to Tom Lapham.
For more concert coverage and reviews from AsiaLive356, click 

here

.
Have something to add? Tell us!