June can only mean one thing in the Philippines – the incoming monsoon. But that doesn't mean we have to take a rain check on the party. With Neverland Manila bringing Young Gunz to the Philippines on June 11, there were plenty of reasons to leave the house, indulge, and dance the night away.
Partyphiles were treated to 11 hours of non-stop EDM goodness as Neverland Manila returned to the news wire last Sunday with Young Gunz, a Dutch-born festival and one of the most well-known house concepts. It has visited a list of cities in Europe and Asia and has now made a triumphant debut in Manila with a solid lineup of local and international DJs.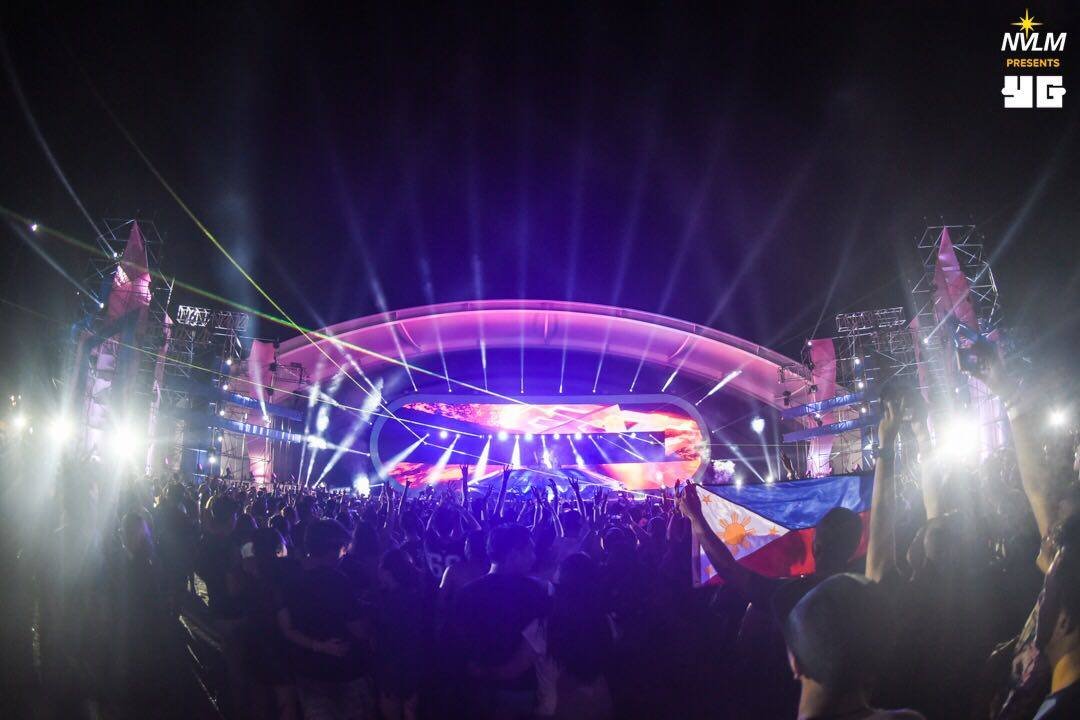 Even with the rain pouring that afternoon, ravellers flocked to the Circuit Makati gates as early as a little past 5pm. Security was tighter than usual; all bags were checked by guards and sniffer dogs. Everyone was subjected to a full pat-down search at the entrance and we were not allowed re-entry. The festival site was an open space teeming with activities and different stalls. Choices of munchies and drinks were offered but came at a very steep price. If I remember correctly, spirits cost one token or more (prepaid with 100 pesos each) and a cup of beer did even more.
Once settled in my spot, I became aware of the wet grass and muddy grounds. Not that they stopped the beat-hungry crowd from grooving and gambolling. The music from the ranks of MRKIII b2b Borhuh, Deuce, Jollygood MC, Alvita, Thomas Newson and Julian Jordan swelled as more people filled up before the LED stage and DJ platform resembling a stationing flying saucer. But it wasn't until around 11pm when the drinks seeped in and these merrymakers really went wild.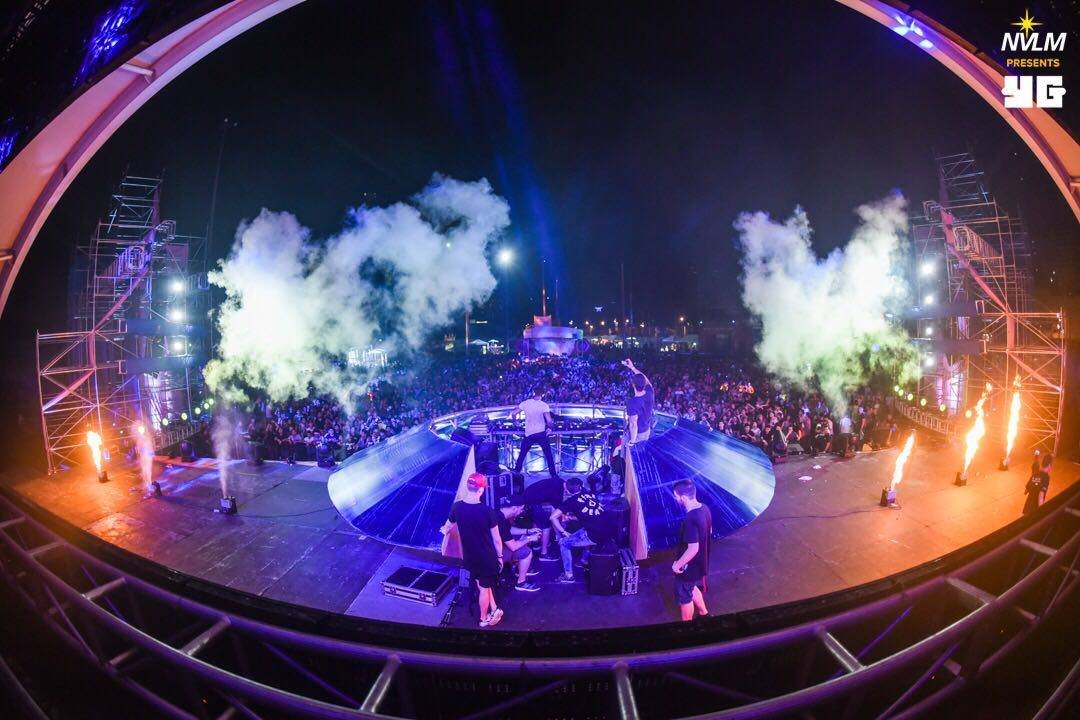 Good vibes ran aplenty all through the late hours and I loved every moment of it. We danced to the sick remixes of Sick Individuals, tired our arms from raising them in the air for Tom Swoon, and worked our cardio to electrifying sets from Kura, Firebeatz and Blasterjaxx, who brought everyone to a fist pumping peak and sustained it until the next beat dropped. It was impossible not to get caught up in the thrill even though our legs were already close to giving up. I'm positive that most of the attendees, me included, were left with a bad case of rave hangover.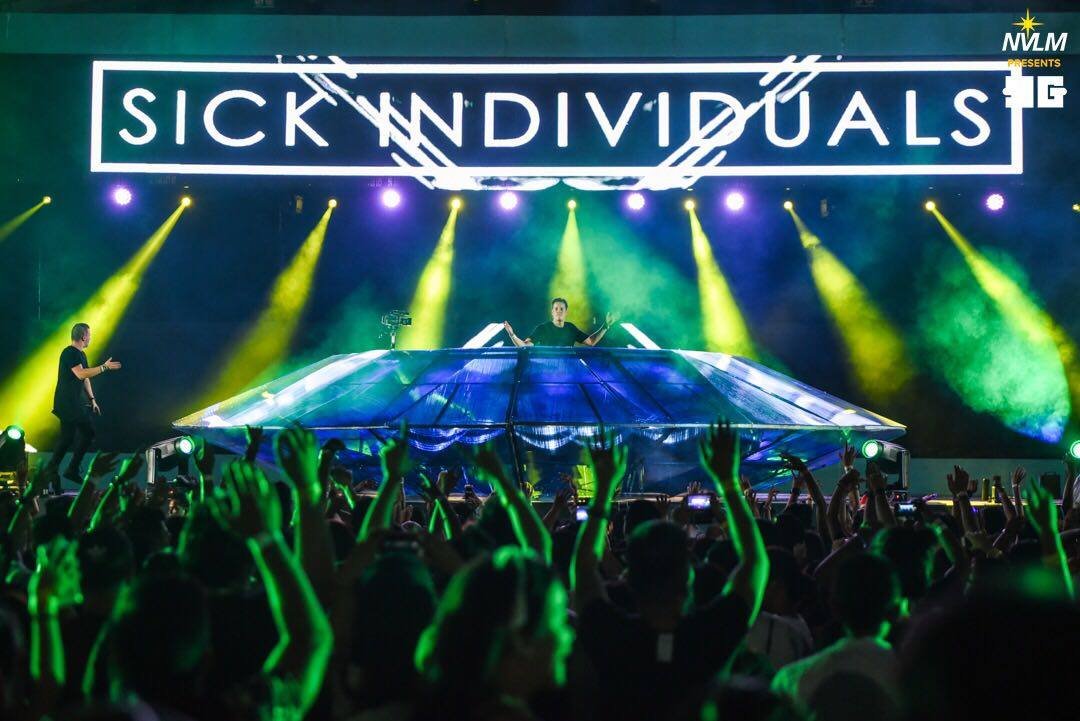 Toting Young Gunz to our shores, Neverland Manila has definitely lived up to the crowd's expectations once again. With a solid lineup, hypnotic visuals, and a mind-and-ear blowing performances, the night was undeniably a partying experience faithful Dreamchasers/Young Gunz/Young Gunnerz would not forget.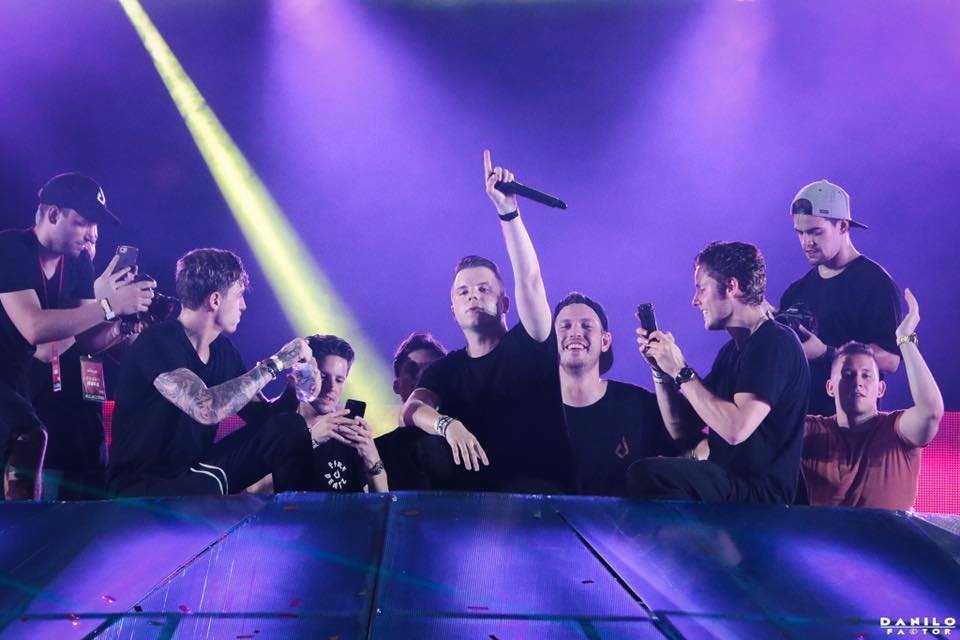 Special thanks to Neverland Manila.
For more coverage from AsiaLive365, click here.
Have something to add? Tell us!