American rock band Dangerous Summer are heading this way!
The Dangerous Summer are celebrating the tenth anniversary of their critically-acclaimed debut album 'Reach for the Sun' by announcing their first Asia Tour, with stops in Japan, Taiwan and Singapore.
After a five year hiatus, the band released their self-titled album early last year and has been touring non-stop since, rekindling their love and resolve for playing shows, being on the road, and writing music. Energised, the band went into the studio with Sam Pura (The Story So Far, Basement, Hundredth) and began recording new music.
The 3-piece from Maryland will be playing 'Reach for the Sun' in its entirety and select songs from their latest album 'Mother Nature', out on June 14th, listen

here

:
Said Frontman AJ Perdomo,
"The album title 'Mother Nature' is meant to provoke the feeling of a powerful force, and living within and alongside that force. The mother, who brought us here, she will swallow us whole in the same breath. Also holding tight to the feeling of the mother, and that nature is female, and a mother to all of us. Growing up with my daughter, I feel the connection to the earth and the female spirit that the world embodies."
The band said, "Bring Me Back to Life" was the first song we wrote at Panda Studios in California. We were on fire with energy, working late into the hours of the night. It became the first song we recorded with Sam because it set the vibe of the album. After we recorded it, we could see the whole album in front of us. This song is about coming home to the one you love, admitting you need help, and longing for peace in the heart and soul".
Full Asia Tour 2019 Dates:
December 2nd – Wildside @ Tokyo, Japan
December 3rd – R.A.D @ Nagoya, Japan
December 4th – Socore Factory @ Osaka, Japan
December 6th – Chinan Bar @ Taipei, Taiwan
December 8th – Decline @ Singapore, Singapore
Tickets are on sale now

here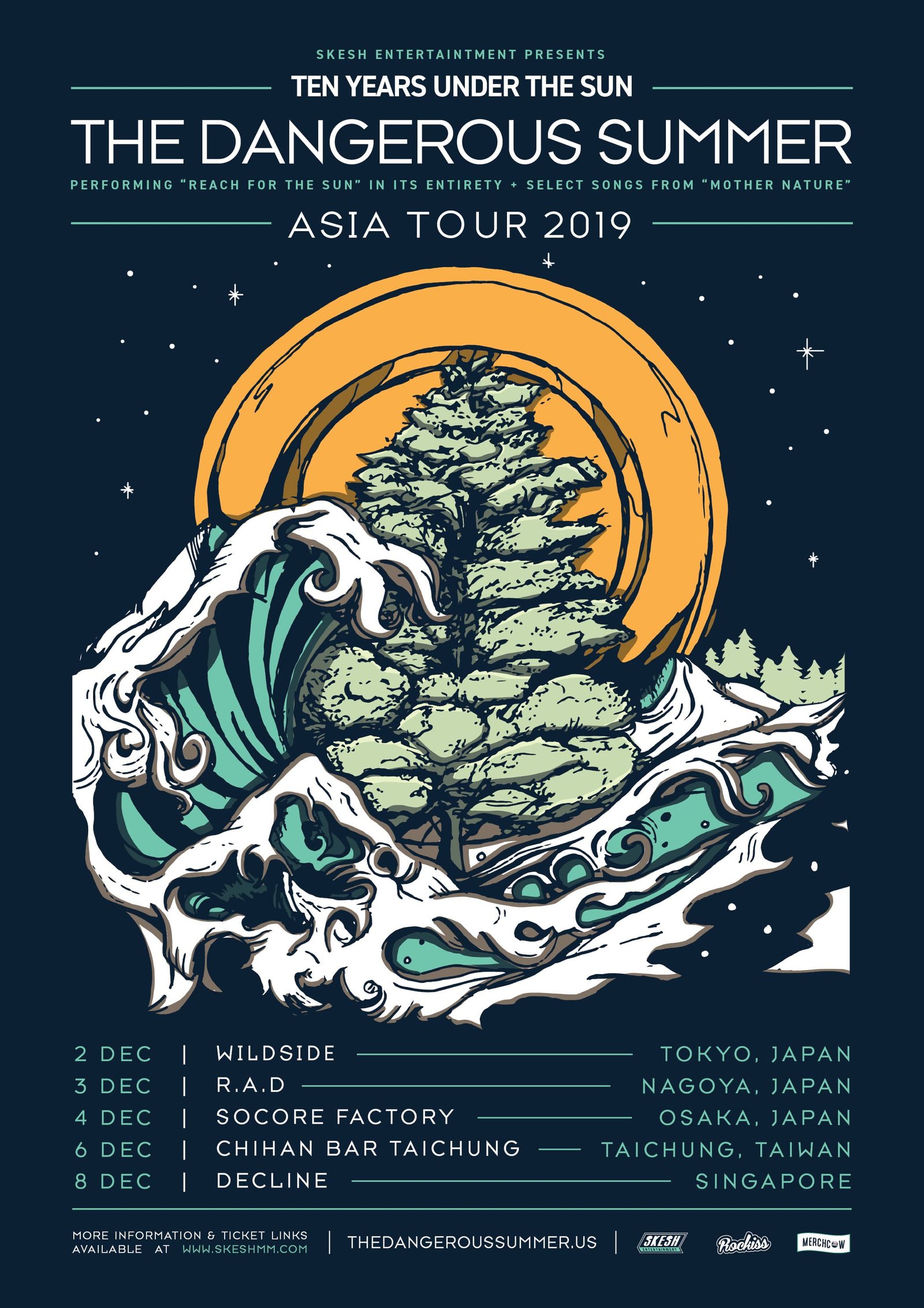 Have something to add? Tell us!