THE VERY COMPANY confirmed! Grammy Awards winner Daniel Caesar is on his way to Bangkok this July.
Don't miss: Thundercat will get Thailand "Drunk" this April
Canadian singer-songwriter with numerous soothing R&B sound has finally decided to stop by Bangkok. Thanks to THE VERY COMPANY. Ashton Simmonds aka Daniel Ceasar will get all fans in Thailand under his spell on Thursday, July 25. The concert will be held at Thunder Dome.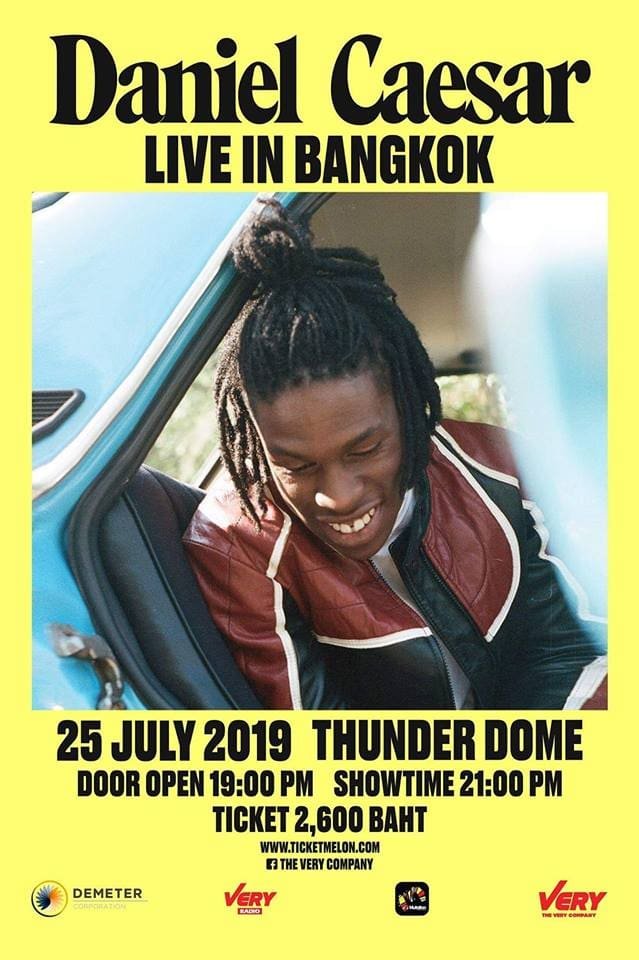 Through the night, fans can expect to hear "Best Part", "Get You", "Who Hurt You?", "Japanese Denim", "We Find Love" and more.
See also: Lauv to swing by Southeast Asia with Asia Tour 2019
Tickets will go on sale through Ticketmelon, starting Sunday, March 31. Price is THB2,600.
Have something to add? Tell us!