(4 / 5)
An outstanding performance as the fans rocked out to the hits. Yannis was hoisted up in the air by the crowd during 'What Went Down'.
Foals, still in the forefront of the indie rock scene, with a fifth LP under their belt and a nomination for the Mercury Prize for 'Everything Not Saved Will Be Loved – Part 1'. The Foals have had a one year hiatus as they worked on new material following the loss of bassist and founding member Walter Gervers. A global tour has been underway as a precursor to the release of their new album 'Everything Not Saved Will Be Loved – Part 2', which is due out on the 18th of October.
No doubt still heady from their Glastonbury performance. The Foals played a raucous set at the Moonstar Records Studio. The crowd initially grew restless during the opening act by DJ Gayaims, who played tunes that were a far cry from what the indie rock crowd had come to hear.
Suddenly 'On the Lunar' broke out to immediate enthusiasm. This sprang into 'Mountain at My Gates' with the pumped audience trying to get ever closer to the stage. 'My Number' was also a crowd-pleaser with its distinctive intro. The pace then slowed with the sublime 'Spanish Sahara' with its soft tempo that slowly builds and quickens. 'Inhaler' sparked a moshpit as the fans grappled with each other in shared elation. The encore brought with it 'Black Bull,' a taster from the October album.
Yannis Philippakis, the frontman, teased the audience as he walked down the steps towards the welcoming arms of his fans, only to slip again out of reach. The culmination, to the rhythmic track 'What Went Down', he stepped into the crowd. The mass of arms simultaneously supported and groped towards him. The chanting resounded and picked up volume: "When I see a man, I see a lion".
A moment passed when Jack Bevan, the drummer, raised himself up to thunderous applause as he sported navy blue Muay Thai shorts. Two bright yellow 'Puang Ma Lai' Thai-style flower garlands were launched on stage and draped over the microphone stands. Certainly, a beautiful picture to behold.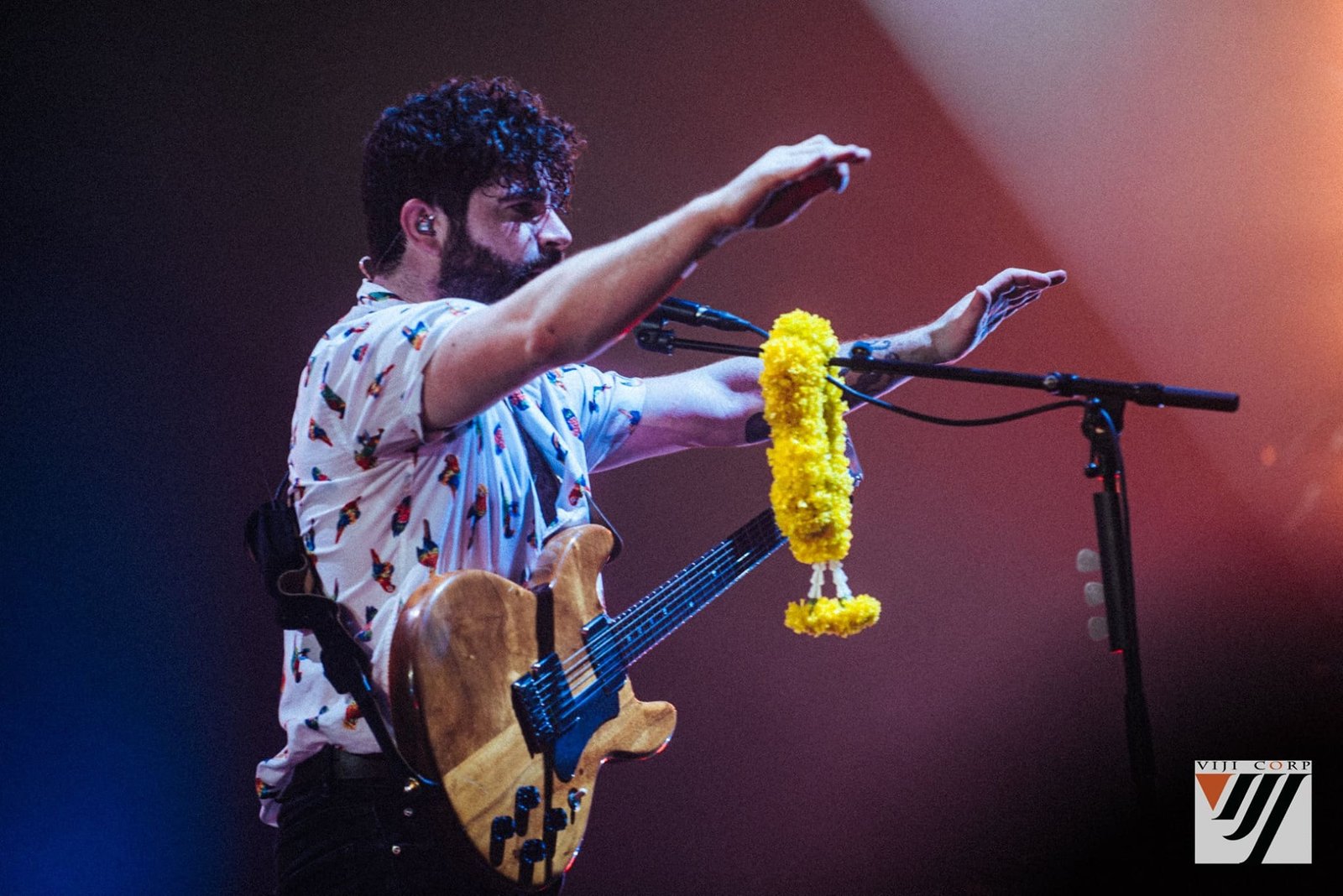 Thanks to

VIJI Corp

for presenting what was a magical experience.
Have something to add? Tell us!