We interviewed Belgian techno star Charlotte de Witte on winning this year's #1 spot in DJMag's Alternative Top 100 DJs as well as taking a look back at some of her major highlights in 2020.
2020 has been an remarkable year for Charlotte de Witte. Over the past five years, the prominent techno heavyweight has enjoyed great success and continues to be on the rise during this unprecedented time.
From building herself up through releases to touring and livestreaming, de Witte is here to bring the mesmerizing sound of her dark and trippy techno to listeners on a global scale. She, along with other techno DJs, are now seen performing in mainstage slots at some of the biggest festivals in the world including Tomorrowland.
In what is considered to be a groundbreaking achievement within the electronic music scene, de Witte has taken this year's #1 spot in DJMag's Alternative Top 100 DJs – shooting up from the #7 spot last year to dethrone the legendary Carl Cox (who has held the #1 spot since 2018), and becoming the first woman to do so since Smokin' Jo took the title back in 1992 in the magazine's original Top 100 DJs ranking.
She is also ranked #34 in the original Top 100 DJs poll this year, climbing up 42 spots from last year when she entered the rankings at #76.
Alongside this incredible feat, the DJ has seen major highlights throughout the year including turning her KNTXT club night concept into a label that has seen major releases by the artist including two EPs – Return To Nowhere in June and four-track thumper Rave On Time in September.
However, with lockdown in place, the techno DJ has also been back in the studio experimenting with new sounds.
She says,
"I have some ideas for future [techno] EPs, but also besides that I'm leaning a bit more towards other electronic music, like more ambient or just something more experimental, because we cannot go clubbing [so] I don't fully experience this techno vibe anymore … It's a nice experimental phase."
Quarantine has also been a blessing in disguise for de Witte, after the last tour had taken a toll on her with the constant travelling and lack of sleep. She took lockdown as an opportunity for some much needed rest and a change in lifestyle.
She commented,
"I went on a detox, meaning not drinking alcoholic drinks, a lot of home cooking — I'm a foodie, I love cooking — so just eating healthy, having a normal sleep cycle, going to bed at 11, waking up at 7 or 8 without an alarm, working out a bit, just trying to be really, really healthy."
The switch back home has given her time to reconnect with loved ones.
She continued,
"I think without them it would have turned out differently for me, I think it would have been really rough. I would have just fallen into a deep hole of confusion, which I was luckily able to avoid because of that."
De Witte has also kept fans dancing in their rooms by jumping into livestreaming as far back in March. Her livestream series, New Form, has saw her play in unique locations such as the rooftop of her apartment, the battlements of Gravensteen castle in Ghent, and the Mogren Fortress in Montenegro.
She commented on her performance in Ghent,
"That's like a really big thing to cross off my list, because as a kid I used to go there all the time. In January, I got made an honorary Citizen of Ghent, my hometown, so I think because of that connection I was able to live stream from this beautiful medieval castle."
For 2021, things are definitely looking bright for the techno rockstar.
She comments,
"In what has probably been the most alienating year for all of us, I felt that there was, more than ever, the need to stay connected and united through music. Without clubs and festivals around, I would deeply like to thank everyone who enabled me to do so by watching the livestreams and supporting the new releases. There's great power in music left still, and we will be together again. Stronger than ever."
We caught up with the techno titan on her biggest win of her music career so far, and take a look back at some of her major highlights this year.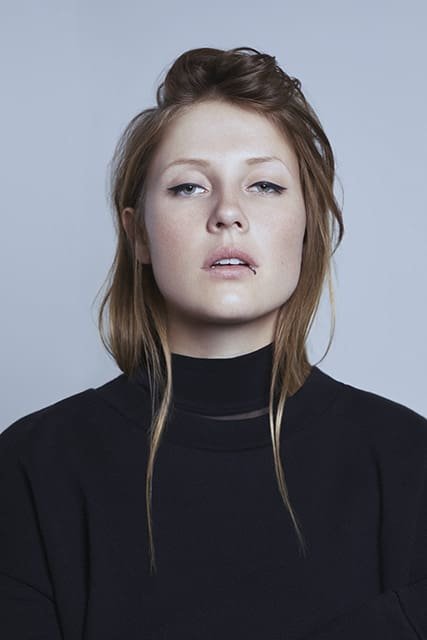 AL365: Hello Charlotte! Thank you for taking time for this interview with AsiaLive365. It's such an honor! Congratulations on being voted #1 in DJMag's Alternative 100 DJs list. How do you feel right now?
Charlotte de Witte: My pleasure! Thank you for the invite and for the kind words. 2020 has been the weirdest year of my life but some very good things have happened too. Winning the Alternative 100 DJs list was definitely a highlight!
AL365: Not only that, you're also one of five women in the top 10. What can you say about female representation in the music industry, and with your position, what would you hope to do and see in the foreseeable future?
Charlotte: I would say it's definitely getting better. I started DJing about 11 years ago and steadily but slowly, I saw the landscape change. Things are definitely getting better, but there's still a lot of work to be done.
AL365: 2020 is looking to be your biggest year yet. You've gained a very prominent presence within the techno scene in the last 4-5 years. What would you say has been key factors leading to your meteoric rise?
Charlotte: I don't necessarily agree. This year has forced me to stop doing what I love the most so it can not possibly be my biggest so far. Surely, I've been looking at ways to stay in touch with the fans, which I believe is especially in a year like this, very important. Streaming enabled me to stay connected and releasing music gave me content. It's been a very challenging year and I'm deeply grateful for all the support I've been receiving. But in the end, I just want to go back to being in a club or festival. Nothing compares to the real deal.
AL365: What's your usual setup for livestreaming?
Charlotte: The same as in clubs or at festivals. A Pioneer mixer, 4 Pioneer CDJs and one Pioneer RMX 1000 for additional effects.
AL365: You're also preparing for the Tomorrowland NYE digital festival? How do you feel about that and what can we expect from your performance?
Charlotte: The Tomorrowland New Year's Eve stream is a follow up of their first virtual "Around The World" edition and promises to be even more impressive. They're using a full half moon green screen to create the best virtual experience possible and I'm very curious to see the result.
AL365: Now that you're doing these massively successful livestreams, do you think livestreams are the way to go in the future? Do you see live events utilizing such technology?
Charlotte: I think livestreams and virtual events are definitely here to stay. Although it is miles away from the real experience, and it will never be able to replace the real deal, they have proven to entertain a lot of people around the world and this in a simultaneous way, which is also quite something. It's a way to connect the world.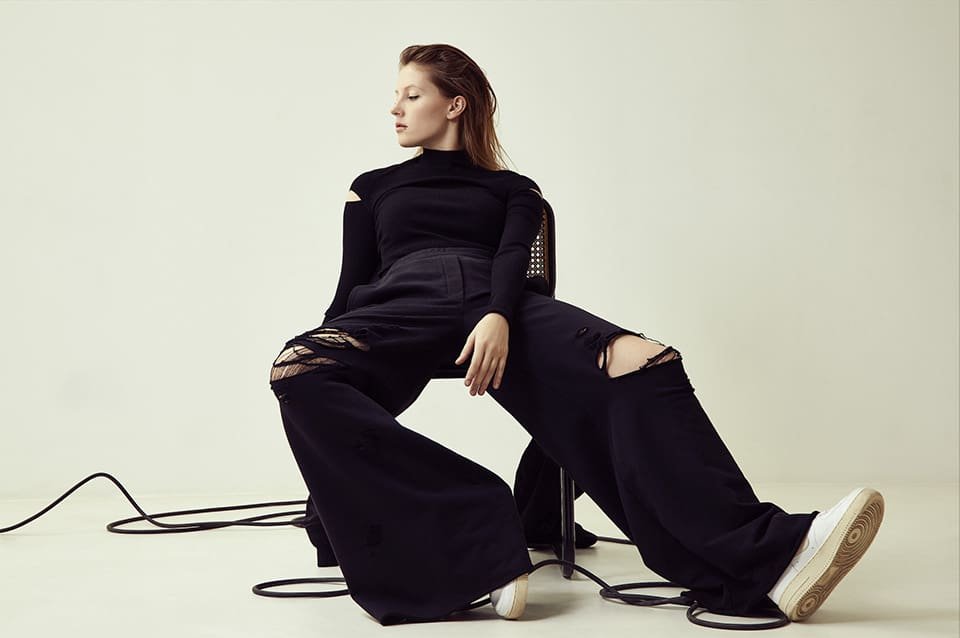 AL365: Tell us more about your label KNTXT. Why the decision to start your own label?
Charlotte: KNTXT started as an event series in Fuse in Brussels back in 2015. After hosting events on a national and international basis for four years, we decided to start a label. The goal for KNTXT is to be a creative place where music can speak but also where we can explore other creative fields that connect to music. It's the perfect platform to release my own music on, find new talent and support other artists. It feels really nice to be able to control every aspect of a release and the entire KNTXT team is absolutely fantastic.
AL365: Any new tunes or new talent we can look forward to from the label?
Charlotte: Definitely! The new KNTXT EP, 009, is coming in February with a very exciting artist that we'll be introducing for the first time to the label.
AL365: You've also recently celebrated your 1 year anniversary with your label KNTXT? How was the experience like and what do you hope to do more with the label?
Charlotte: To celebrate our one year anniversary, we released our one year Collector's Box containing all vinyls up until KNTXT007 plus our first white label released called "Lighthouse". Additionally, we released our headphone collaboration with AIAIAI. A brand of headphones I've been using for all my DJ sets. Many more things are lined up for the future. It's all very exciting.
AL365: What has been your favorite release of yours this year?
Charlotte: I would say Return To Nowhere EP with 'Sgadi Li Mi'. That track definitely defined my year. My favorite track of the EP is 'Return To Nowhere' itself though.
AL365: Which rising techno artists/producers should we be on the lookout for?
Charlotte: Alignment.
AL365: You're very active on social media. Do you think having a social media presence is important for a DJ during this day and age?
Charlotte: Social media is a part of the game, whether you like this or not. I think it's important to try and be smart about it and not get caught up in the negative social media spiral. Spending too much time on social media makes me unhappy so what works for me is to collect videos or pictures in a Dropbox folder so that when I want to post something, I never end up without content and I don't lose too much time on it.
AL365: What are some tips and advice you can give to producers who look up to you?
Charlotte: To not give up. Learning how to produce is a very long and difficult process. Allow yourself to fail and fall down before getting back up. Practice, and don't get discouraged.
AL365: Let's turn it around. What has been the best piece of advice you've been given?
Charlotte: To always stay true to yourself, no matter what. Don't get too influenced by the hype or trend of the moment and create and follow your own path.
AL365: What would you like to say to all your fans in Asia?
Charlotte: I honestly can't wait to go back on tour, travel the world, eat your delicious food and see all your happy, beautiful faces again.
Follow Charlotte de Witte on Facebook and Instagram. Check out her music via Soundcloud and YouTube.
All photos courtesy of Marie Wynants
Have something to add? Tell us!