Canadian band, The Moffatts were in Asia recently for a series of gigs in Jakarta, Cebu, Manila and Singapore as part of their Reunion Tour and to promote their latest EP – Chapter: II, released on November 9th, 2018. And for this such an occasion, we, AsiaLive365, never miss our chance to meet up with our favourite 90s baby for a talk.
Consisting of brothers Scott Moffatt, Dave Moffatt, Clint Moffatt and Bob Moffatt, the band from the 90s brought us nostalgic hits like "Miss You Like Crazy" and "Until You Love Me".
AsiaLive365 had an opportunity to chat with these lovely guys as they talked about their brand new EP, what they did and ate in Singapore, and wanting to work with Bryan Adams and two Pauls.
Hi guys, Vanessa here from AsiaLive365. Welcome back to Singapore. So tell us, how has the Asia Tour been so far? Any fun or funny moments?
Dave: Well, we did the Moffatts X thing and there was a lot of hilarity, I'm sure of that. It was hard work too though. But it was a lot of fun. So yeah… In Cebu, Philippines, we ended putting like a Moffatts X event. We had 25 fans who were part of our teams. And we did like competitions, games and stuff.
Scott: It was hard…
During the show?
Scott: It was after the show. It was the day after the show.
Scott: It was exhausting.
Dave: It was very tiring.
Scott: I felt like I was gonna pass out.
Tell us more about this Moffatts X event. What did the fans have to participate in?
Scott: We all had to do so many rigorous things. We had to run around in circles in the sweltering heat. And like, be thrown… Many, many feet…away… Bob was thrown…
Okaaaay… (shocked look at Bob Moffatt)
Scott: Cause they were holding on to each other's shirts. And they were spinning around… And Bob. Well, the girl in front of him…let go… and they went… They just fell…
Bob: It was a lot of…
Scott: It was intense. It was not for the faint of heart.
Bob: There were lots of tough things to do. But it was fun.
Dave: And today actually, Clint, myself and Bob and some other of our friends and family, we went to Universal Studios Singapore (USS). Scotty wanted to go and check out the city some more.
Scott: Cause this is one of my favourite cities in the world. And I saw a bit more of Singapore. I still haven't seen as much of Singapore as I want to. But I still love it nonetheless. It's wonderful.
All of these… this morning?
Scott: Yeah, this morning.
Dave: The Universal Studios was a lot of fun. We went on some rides that were…
The Battlestar Galactica?
Dave: No, I like that one. The Battlestar. I've been on it before.
Bob: Was that the…
Dave: I was here two years ago…
The one with the Human and the…
Dave: The Human and the Cylon.
Dave: (tells Bob) That's the one that we were contemplating going on.
Dave: Because actually, you know (looks at me)…they kinda opted out.
Bob: (interjects) No, I didn't. I was up for doing it.
Dave: Oh you were?
Dave: So it was more Clint. Clint wanted to go on the Madagascar ride. The kids' ones. (laughs)
(Everyone laughs)
Dave: So we did that instead.
Clint: More my style…
So, any local cuisine that you guys have had over the last two days?
Scott: Yes. We had that soy cream dessert. Soy curd?
Beancurd?
Scott: Yesss… and I had that…
Dave: Is that the ginger?
Scott: No. No ginger.
Bob: And then the chicken and rice…
Ah yes. Chicken rice.
Bob: Yeah, I had that today too.
Scott: Oh! You had that today? What did you have…did you… (looks at Bob)
Dave: I had Laksa.
(Agrees) Oh Laksa is so goood…
Dave: I love Laksa.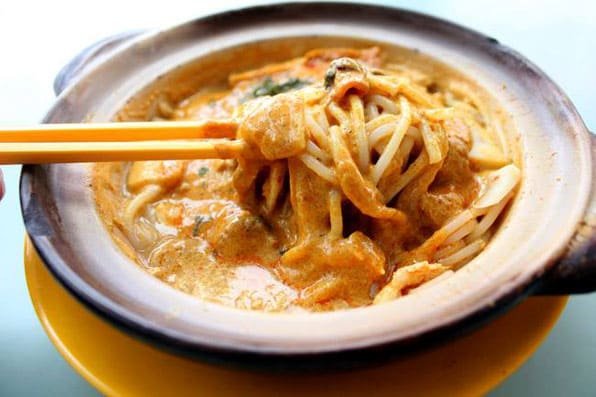 Scott: Did you have the dark sauce?
Bob: That was on the menu for our room today. The meals we got today…
Scott: You got the dark soya sauce with it?
Bob: It was in a dipping sauce.
Scott: (shocked because his didn't come with the dark soya sauce) Unbelievable. I went out for this stuff. And I only got the orange sauce. The orange ginger sauce with garlic.
Bob: Oh really?
Scott: They didn't have it.
Bob: I got the orange ginger sauce too. There were three sauces.
Yeah. They usually have three – like dark soya sauce, chilli sauce and the ginger and garlic one.
Scott: (still in disbelief) Unbelievable… And I went to town for this. That's unreal.
Bob: All you had to do was get it right here.
Scott: Maybe I will. I don't know… (miffed) Maybe…
You can order in tomorrow morning.
Scott: Maybe. Bright and early.
So you guys have a brilliant new EP – 'Chapter: II' that came out barely a month ago? Tell us more about the conceptualisation of this EP. In terms of sound perhaps, would you say that this new EP is a new direction of the sound as to what you guys did years ago, or would you say it's a mix of old and new? (Listen to the EP below)
Scott: Yeah, it's a mix. Between new and old. There are elements from 'Chapter 1'. There's elements from 'Submodalities'. There's elements of new things that are just being brought to the table now.
Moffatts: You know… Few are our experimentation of being a part…just checking out new styles of music. Kind of being inspired and doing new things. Like 'Practice Makes Perfect'.
Scott: Practice Makes Perfect is a perfect example of that. On this new record.
Oh yes.
Scott: So if you check it out. It's got an R&B style, you know…
'Secrets' has some pretty cool riffs in it and it's probably my favourite song in this new EP. If you guys had to pick a favourite song from the new EP, what would it be?
Scott: I don't know if I have a favourite at the moment, to be honest. I just haven't lived with it long enough to really have a favourite. I like them all. It happens after awhile…
Well, maybe then a favourite from all the songs that you guys ever did?
Scott: Ever did? From The Moffatts? Maybe "Girl I'm Gonna Get You"…
Clint: Favourite of all time?
Scott: Maybe…
Dave: Ermm… (thinks) Well… really… that's a stumper for me…(pauses) I mean, I really enjoyed some of the stuff on Submodalities to be honest with you. I enjoyed like "Who Do You Love" a lot… I still really enjoy "Who Do You Love" a lot. And "Don't Want You To Want Me" – I really like that song too. It's a cool song.
Scott: I think I really enjoyed what a couple of those songs like "If Life's So Short" has brought to The Moffatts. Or "Miss You Like Crazy". Those are really awesome to play live cause the reaction is just… it's pretty cool!
If you guys could collaborate or work with a music legend, who would it be and why? It can be past or present. Dead or alive. So anyone really…
Scott: Dead or alive? That's nearly impossible man.
(After some thought)
Moffatts (everyone agreeing): I'd say Bryan Adams. It would be awesome to work with Bryan Adams. I'd be really thrilled.
Scott: Yeah. And he would make sense especially with what we've been doing. But also Tom Petty I think – he would have been a really cool guy to just hang out with. He seemed like he was a pretty chill guy.
Clint: I think it would be interesting to do a duet with Paul Simon. Like his voice might work well. Like a duet sort of thing, that would be very interesting.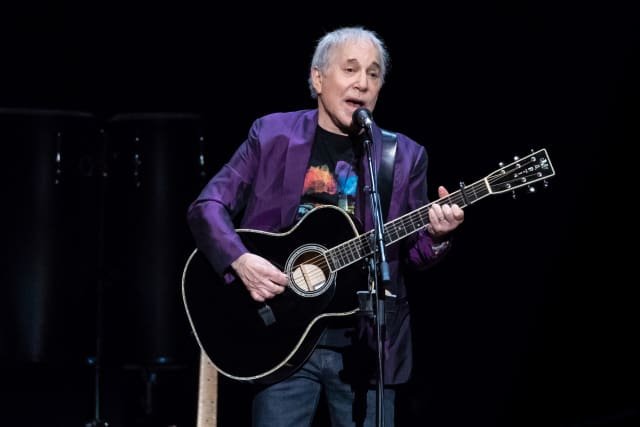 Scott: I think Paul Simon would be very cool.
Clint: When I see Paul, I love his music and stuff…but he doesn't seem the most collaborative guy…for me… I would probably sit there and kinda of like…sorry man, I suck. I have nothing to offer you.
Scott: (laughs)
Clint: I have nothing to offer you… Everything I do is… (trails off and laugh) s***… Sorry Paul…
Scott: Paul McCartney, I feel that way too. Even though I feel that Paul McCartney would sympathise and give sympathy.
Scott (pretends to have a British accent): You're doing great mate, you're doing great mate.
Scott: And I'll be like… No I'm not.
Scott (with a British accent again): It's alright. Keep your chin, keep your attitude up high.
Scott: And then Paul Simon would just like… I got another meeting. (laughs)
Scott: I think these guys are nicer than you think though.
Last question. What would you like to say to your fans in Asia right now?
Dave: Just a big thank you. I mean the whole reason why we have an opportunity to come here to Asia is how vocal our fans here were. And so really… I mean our fans are vocal in Canada as well but to pass up an opportunity to come here to Asia… You know… it's gotta happen.
Scott: It's wonderful.
Scott: You know we had a time in the schedule. It's kinda like the perfect storm for us to be able to do this. Because… We had this period in time available to each other. We all had the moment. Dave was already here. You know… And it was exciting. The EP was finished. I think you're gonna see a little bit more stuff happening too because I don't think just because this tour's ending that The Moffatts is ending. We still have an EP that we're working on. So that means we have to work these songs. We have to make sure that these songs get the right exposure, they get the right opportunity to have success. So that's the priority for us. So, we're still gonna be doing stuff.
So, Chapter 3?
Scott: Chapter 3, who knows? We gotta worry about Chapter 2 right now. (smiles)
Well, thank you so much guys! And all the best in Chapter: II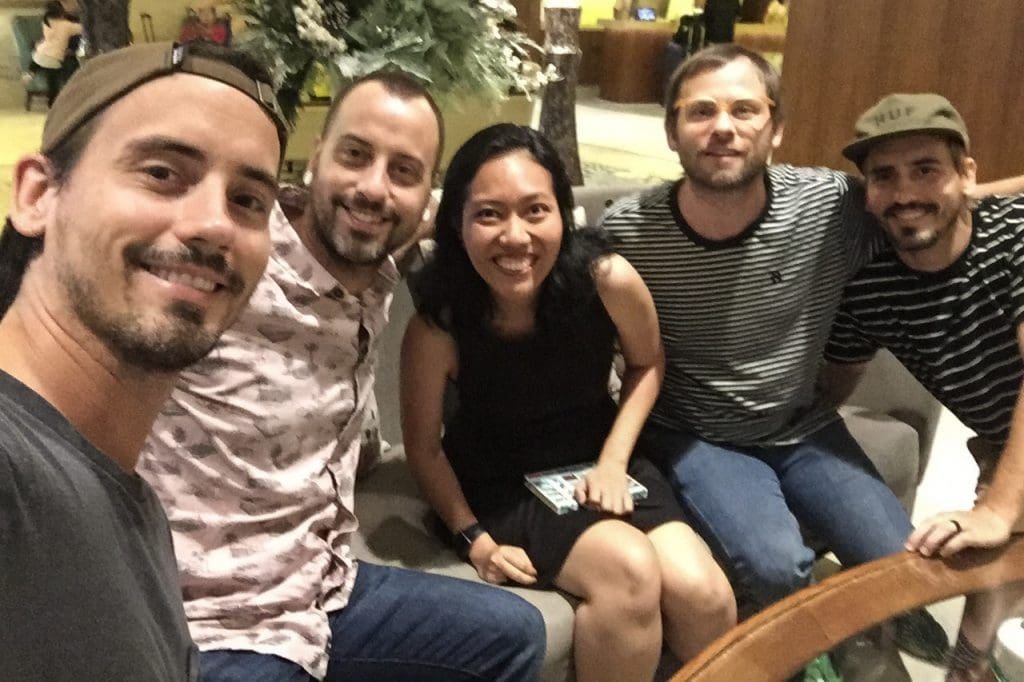 Have something to add? Tell us!