(4.5 / 5)
Ed Sheeran made his way to Rajamangala stadium with a sold out show sweeping Bangkoknians off their feet for the second time!
Ed Sheeran the man who makes music for women to cry and eat ice cream too first picked up his guitar after he went to a Damien Rice concert at the ages of 11. Ever since he began to play at pubs and bars gaining a lot of reputation and fans, this in turn allowed him to continuously produce eclectic range of music for us fans!
The 28-year-old songwriter struck our hearts as he came on the stage solo in Bangkok night after opener One OK Rock that respectively got crowd warmed up in their set. Armed with just a foot loop pedal, his guitar, his voice and a microphone, Sheeran captivated the audience for almost two hours. There is no doubt that he is a talented live performer and can hold his own opposite a sold-out crowd. As Thai fans chanted and sang along to the opening of Irish inspired song "Galway Girl", Sheeran also responded back ecstatically asking "Bangkok how you doing?!".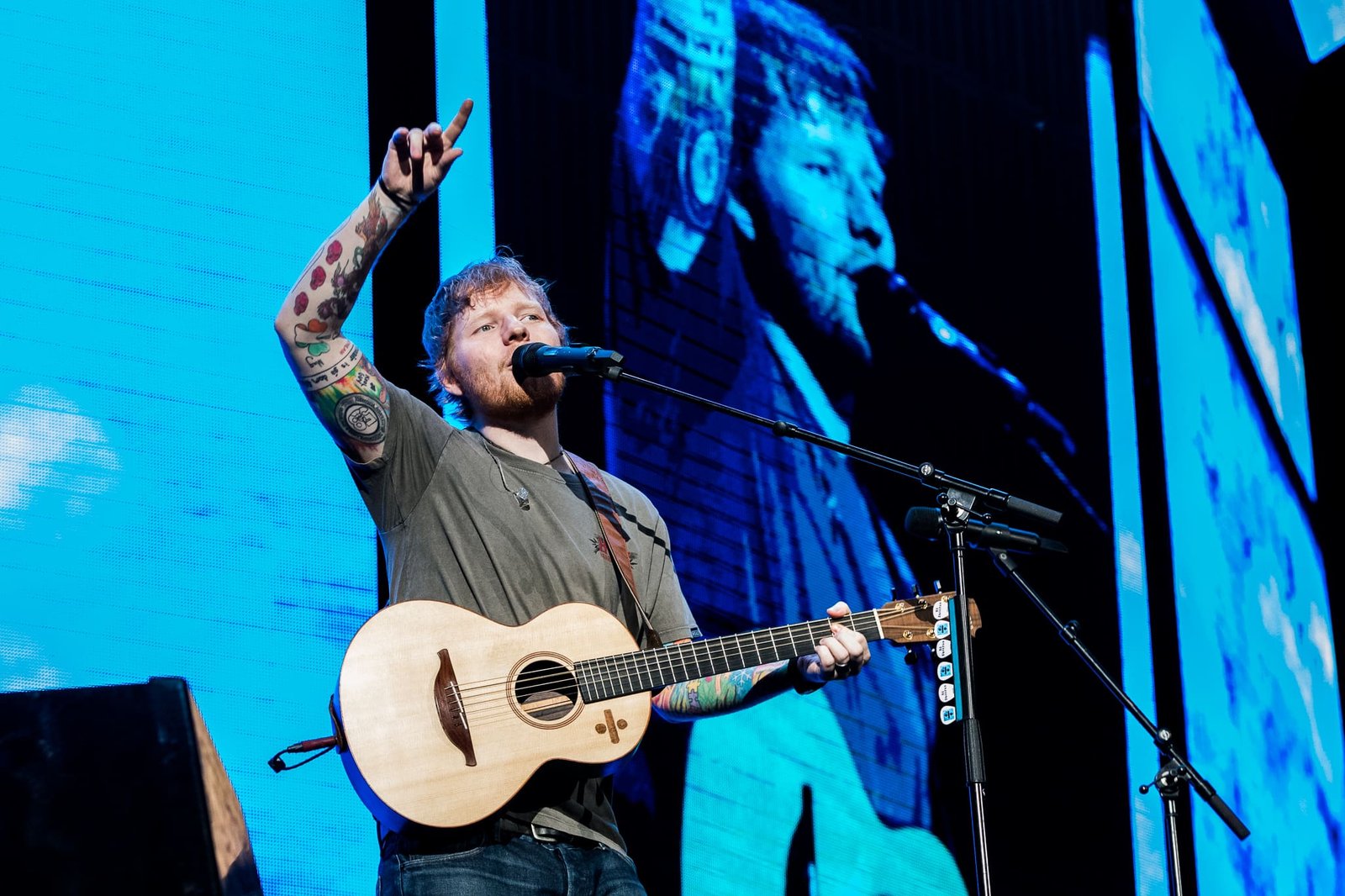 Despite being well known for his acoustic slow moving songs, there were also songs like "New Man", "You Need Me, I Don't Need You" and "Eraser" that were filled energetically with his rapping and indelible guitar skills. Sheeran was truly an entertainer as well as an illustrious singer with amazing falsetto through out the show.
Not only was he able to deliver songs from the album "Divide", Sheeran also managed to give us a glimpse of his music from both of his previous albums "Plus" and "Multiply". He was able to eloquently incorporate rhythm patterns into lyrics for the song "Lego House", this shows how great of a producer he is, as not anyone we know have incorporated such techniques.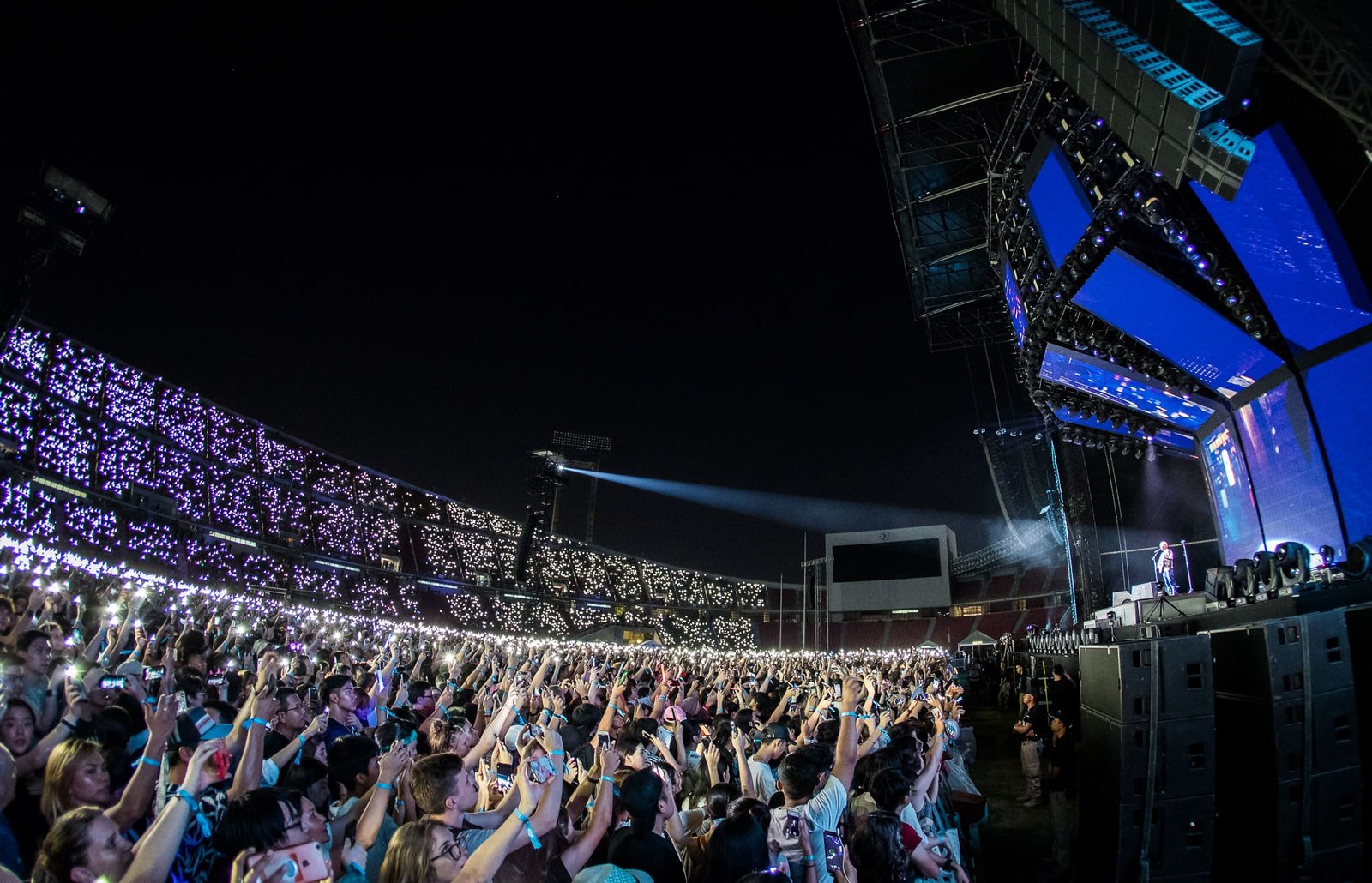 The stage had screens all along the back wall, as well as two transparent rectangular screens on the sides and five screens in between lights above the stage. Each song was composed differently to add that special touch to the performance. With the tromp l'oeil affect applied, the visuals during the song "Perfect" was encompassed elegantly as the sky rained of blue petals transited to red from the top panels down to the very bottom.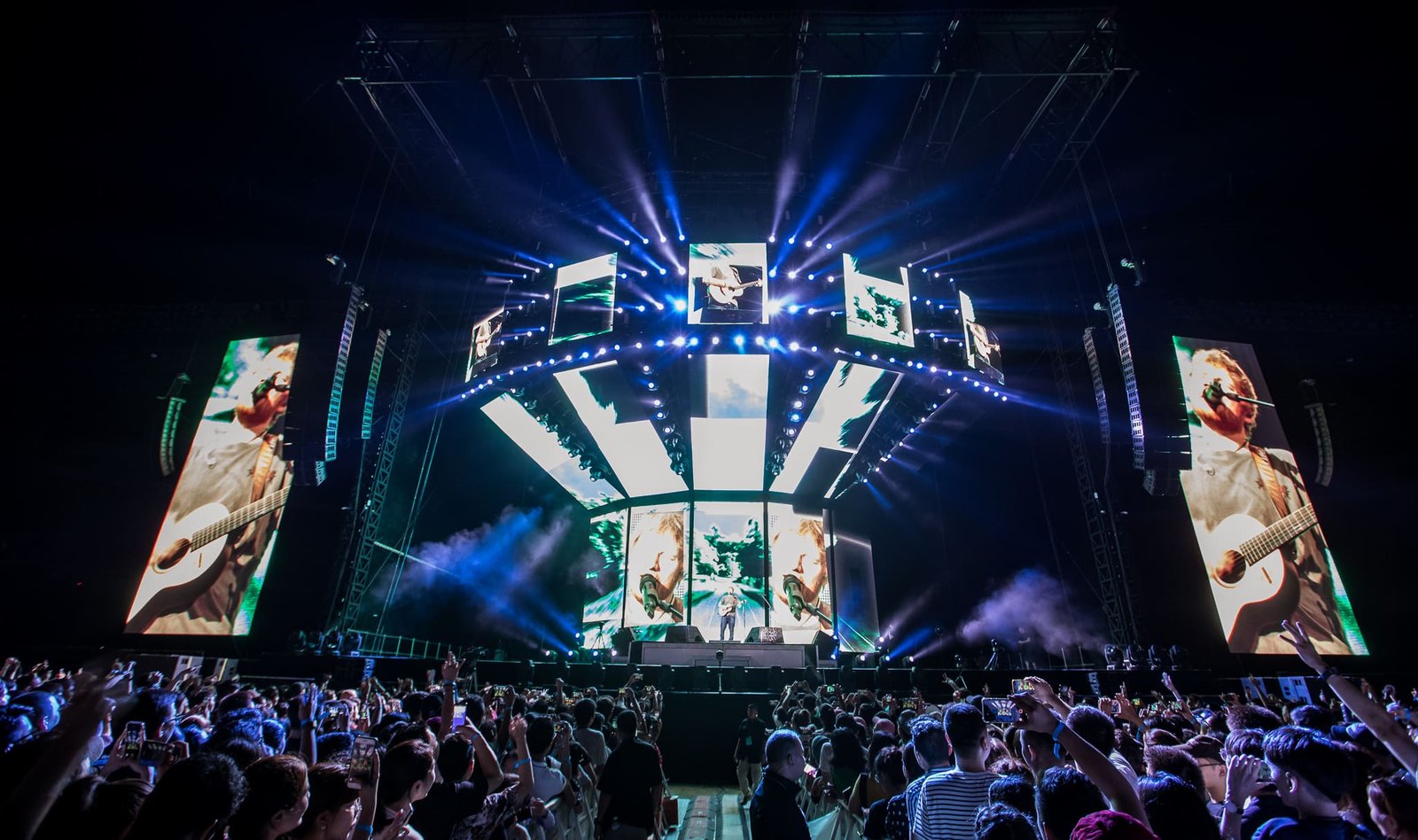 Ed Sheeran was a great singer as well as an entertainer. There was a joke that was overly used throughout the 'Divide' tour with his audiences. Where he teased about the 20% of the crowd (The boyfriends and super dads) who didn't actually come for his music, but were only there to accompany their loved ones at the concert. He thanked them for making time and coming for them as it reminded him of the time his dad would accompany him to attend concerts and gigs.
As fans sang to every one of his every song begging for more, we could clearly tell that fans from all ages loved his music. Despite Ed Sheeran's lengthy concert, we can all truly appreciate how talented and how grounded he is compared to many notable artists out there!
Thanks to

BEC-Terro Entertainment

for bringing Ed Sheeran back to Bangkoknian fans again!
Ed Sheeran – "Perfect"
Ed Sheeran – "A Team"
Ed Sheeran – "Lego House"
Have something to add? Tell us!