Ahead of the album's release next month, we spoke to Nahko from Nahko and Medicine for the People on their latest sounds hitting the airwaves.
Born in Portland, Oregon, Nahko is an American musician of Native American/Puerto Rican and Filipino descent. A sixth-generation Apache, he took the moniker of Nahko – a play on his middle name, Nahkohe-ese, which translates to Little Bear – as a way of reclaiming his roots.
While Nahko has built his career on deeply personal, reflective songwriting, his extraordinary new album, Take Your Power Back, is far and away his most profound, revelatory, and fully realized collection yet. The record grapples with grief, trauma, and reconciliation, learning to face heartache head on and embrace the peace and serenity that comes with understanding and acceptance.
"This album came out of a reawakening," says Nahko. "I found myself entering a new chapter in my life, and writing these songs was my way of processing all the changes I was going through."
"I had half a year just to cultivate and create on a deeper level," he explains.
"I'd obviously written very personal songs before, but I realized that I hadn't allowed myself to explore some of the darker parts of my psyche because I'd never had the language for it. For the first time, I saw just how much work I needed to do, and while it was painful, sometimes you have to go through the mud to find the flowers."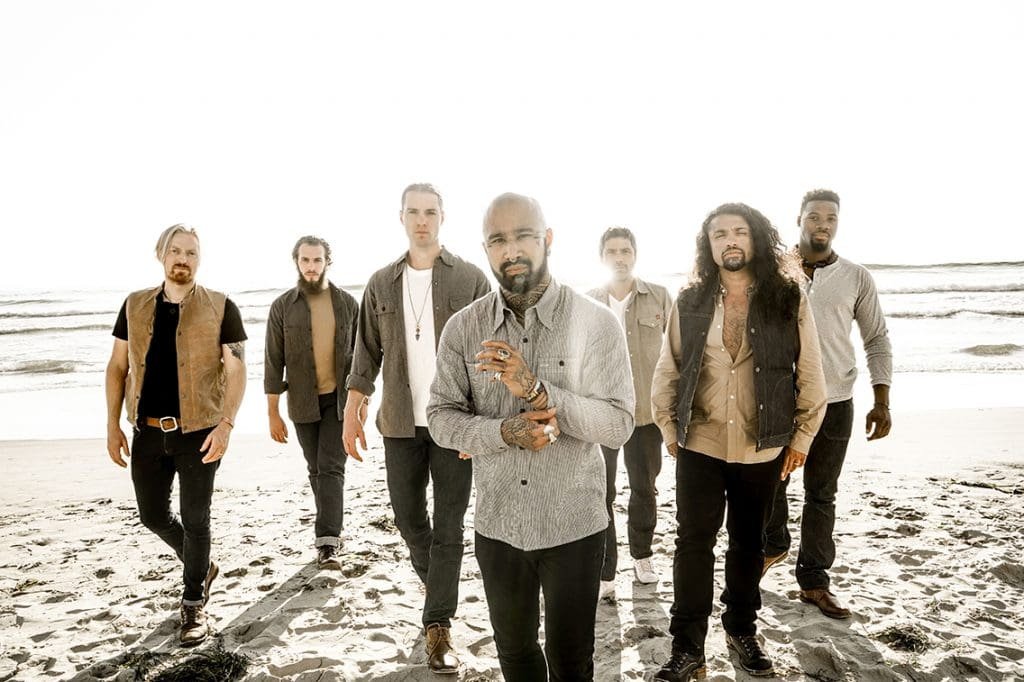 Photography credit: Sebastian Smith
Take Your Power Back is indeed a veritable garden of revelation and insight. 
Album opener 'Fourth Door,' which features Joseph's Natalie Closner Schepman, speaks to the importance of grieving and mourning, while the soaring lead single 'Lifeguard' and waltzing 'Slow Down' meditate on the need for self care. The striking 'Give It All' and searing 'Dear Brother,' which features environmental activist and hip-hop artist Xiuhtezcatl, search for a more spiritual definition of home and family. Accountability is key here, and songs like the profoundly funky 'Take Your Power Back,' poignant 'Twisted,' and probing 'Part Problem' all recognize that no matter our circumstances or origins, we're each ultimately responsible for our own path in life.
As much as the record looks to the future, it's also laced with reminders of Nahko's past, weaving together a broad range of genres and traditions from around the world.
The collection begins with a direction song delivered by Nahko's uncle in the Taino language (fans might recognize this as a callback to the band's last album HOKA, which opened with a similar prayer in the Lakota language); the 'Oli Kukulu' interlude highlights a poem read by Nahko's aunt, Pua Case, a protector of the sacred Mauna Kea in Hawaii; and later in the album, Nahko shares an interlude rendered in Ilocano, one of the three most spoken languages in the Philippines.
The Afrobeat-tinged 'Honor the Earth,' meanwhile, offers a modern take on the Great Law Treaty at Lake Onondaga, which led to the creation of the Iroquois Confederacy (and modern American democracy), and the Paul Simon-esque 'Bend Like The Willow' draws on Nahko's experiences in the sweat lodge.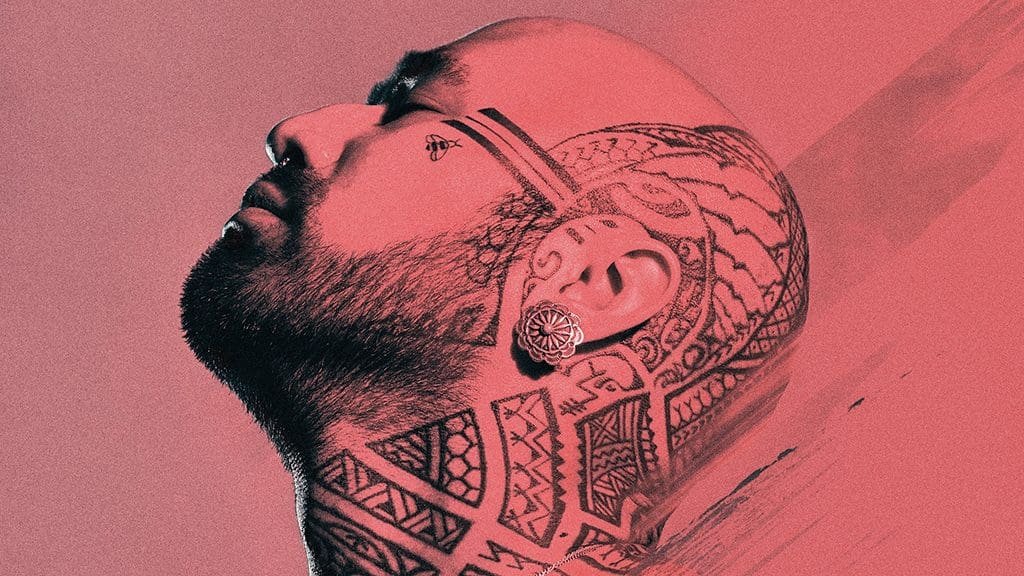 Of 'Honor The Earth', Nahko also says this:
"I'm incredibly proud of this song, as it's been with me for many years now. I encourage you all to read about The Great Law of Peace from which I drew inspiration. This is definitely an anthem message for Earth Day! Honor the Earth, the Mother comes first, live in a good way for Her!"
Nahko participated in Earth Day's 50th anniversary initiative with a special performance of the song airing in their global Earth Day digital package. Additional participants include Prince Albert, Pope Francis, Andrea Boccelli and more.
For more information on the 50th anniversary of Earth Day and this year's initiative, visit Earth Day's website here.
Listen to the song here:
ASL365: Hi Nahko and Medicine for the People, Vanessa here from AsiaLive365. Thank you for taking the time to talk to us and we hope you guys are doing well and keeping safe.
Congrats on the upcoming new album Take Your Power Back. We can't wait to hear it next month! Tell us more about your new music and what sort of inspirations or stories formulated the journey and conceptualisation of the album?
Nahko: Take Your Power Back is an album that deals with grief, mourning, and accountability, and it's a very personal look at what I've been going through for the last three years, since the last album came out. I was inspired directly by my own life experience, and so it's a deeper look into what I've been going through. 
The conceptualisation came during many brainstorm sessions, and it was difficult. We had a lot of different titles that we were looking at. Once you pick the songs that make it onto the album, you have to look at the songs and listen to them in a certain way to hear what the overall message is. Take Your Power Back became the one that raised its hand and asked to be used.
ASL365: 'Honor the Earth' pays tribute to Mother Nature and the beauty of the Earth on Earth Day on April 22. What inspired this song, and do you remember the exact sentiments or visuals of nature that was felt (seen) when this song was written?
Nahko: The inspiration for this song originally came from the story of The Great Law Of Peace, which is when the Iroquois Confederacy was formed. But over time, as this song has been around for a few years unfinished, it also turns towards my current feelings. The second verse has a more up-to-date response to my first verse.
ASL365: 'Garden' is quite a banger! Such a smashing tune – and those lightning colours! I'm quite smitten with it. Tell us – of all the songs on the new album, which one is your favourite and why?
Nahko: It's probably the last song on the album called 'Skin In The Game'. I had an experience with making this album that was one that I hadn't had before. It was having a song come to me and so clearly say to me, 'I want to be the last song on your album.' In fact, it was kind of rude. It stuck around for weeks before it was finished. And it was just like, "Yo, I'm the one." So 'Skin In The Game' is my favorite song. It wraps up the whole album as the final statement and last chapter.
ASL365: If you could describe the new album as a sunrise, sunset, dawn or twilight sky, or a meld of some, which one(s) would it be, and why?
Nahko: It would be a dawn-light sunrise. Because there's something in there for everybody.
ASL365: Do you have any message or shoutout for your fans (or music lovers out there) staying at home right now listening to and using your music as medicine?
Nahko: Shoutout to all of my fans and music lovers staying at home, and listening to and using my music as medicine. Take courage. Change is upon us if we can take it.
Take Your Power Back by Nahko and Medicine for The People will be released on May 15, 2020. Pre-download, pre-order or stream a copy here.
More songs from the "Medicine Tribe" below:
Have something to add? Tell us!