Next month marks UNITE with Tomorrowland's wildly anticipated debut in Taiwan. The country's southern port city Kaohsiung will join seven other cities around the world in giving dance fans global and unique Tomorrowland experience on July 29.
To truly unite these cities, Tomorrowland plans to livestream headlining sets from Armin van Buuren, Dimitri Vegas & Like Mike, KSHMR and Alesso to their worldwide audience while making sure that local crowds are offered something unlike anywhere else.
This is where the UNITE Main Stagers come in, and gracing the inaugural year of UNITE with Tomorrowland Taiwan in the flesh are Showtek, Florian Picasso, DJ Feel, Shogun and more. With the festival rolling around, we talk to each lineup performer about their Tomorrowland memories, Taiwan and their upcoming gig.
Showtek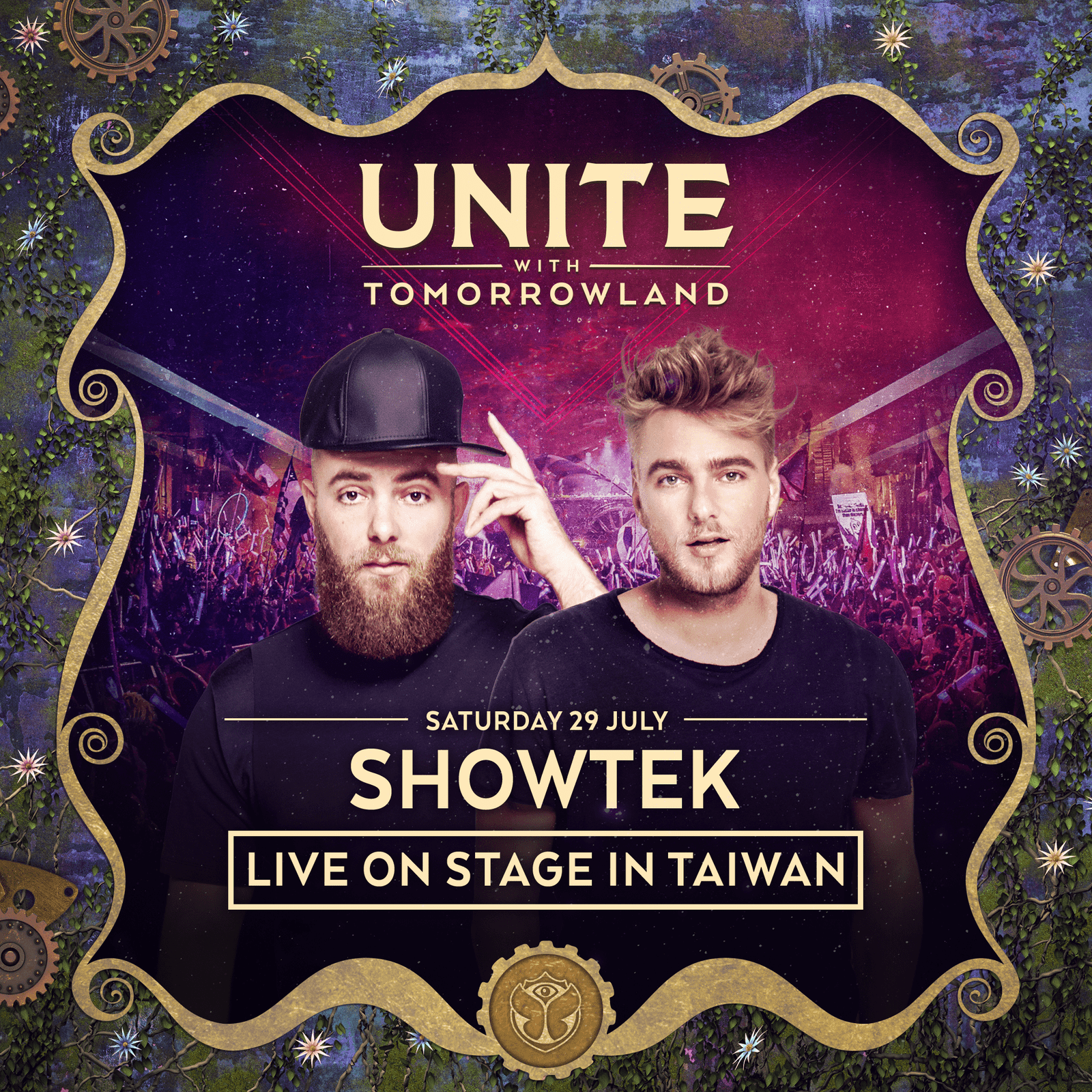 What makes Tomorrowland unlike any other music festivals?
The unique asset about Tomorrowland is that the experience is as overwhelming as the music! So we'll put together with a vision and different perception of how to do a festival in this day and age.
What was your most memorable moments in Tomorrowland?
We played at Tomorrowland many years ago and we remember the energy in the crowd was amazing!
When UNITE with Tomorrowland was first launched, what was your impression?
We were sure it would be a huge success and amazing experience.
Why did you choose Taiwan as the stage for your UNITE with Tomorrowland debut?
We love Taiwan, we love the culture and how lovely the people are and how welcome we always feel in Taiwan. All of that matched also with our busy schedule so here we are!
Knowing you've got quite a sizable fan base in Taiwan, how will you prepare your set?
We'll try to give them that typical Showtek experience while also make sure that every show is one of a kind. We love what we do and even better we love sharing that with our fans. We try to give them as much love and positive vibe as possible and if they give them back to us, that'll sure be a great night!
Fill in the blank: What we can expect from Showtek at UNITE With Tomorrowland Taiwan is…
Epicness!
For die-hard EDM fans, it is a dream come true to set their foot in Tomorrowland. What is Showtek's dream come true?
We have many dreams but in terms of our career we think it's continuing our success. And for us, success is being happy with what you do.
Any message for your Asian fans?
Please keep up the support and we're so happy to have incorporated Asia to our fan base!
Florian Picasso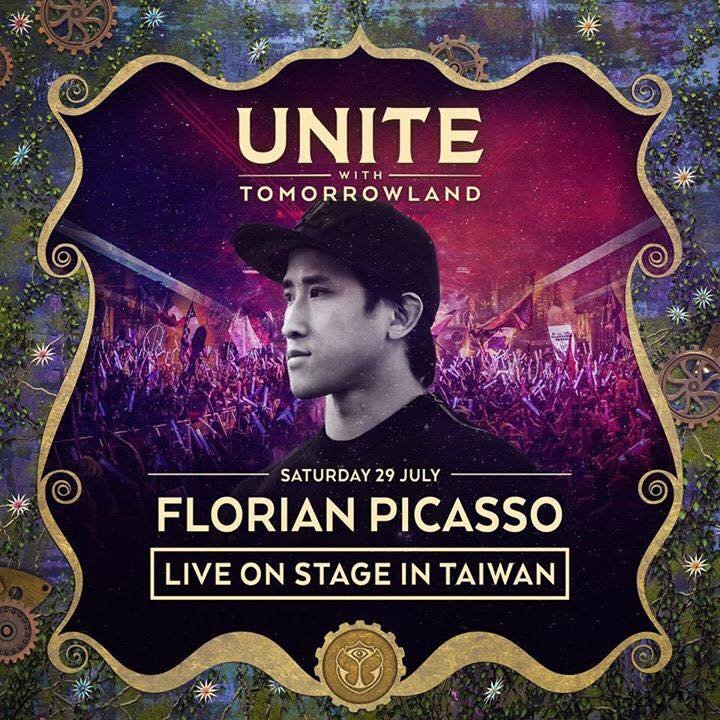 How would you describe your music?
My music is bright and melodic but I also have a darker side that is pretty simple but catchy.
What is Tomorrowland to you?
Yesterday, Today, Tomorrow.
When was your first exposure to Asia's electronic music scene?
It was last year and I loved it. It's a growing community and I can feel so much energy every time I perform there.
Why did you choose Taiwan as the stage for your UNITE with Tomorrowland debut?
I took the opportunity to do this show because UNITE stands for the right reasons, simple concepts such as love and peace but they make our world go round.
Fill in the blank: What we can expect from Florian Picasso at UNITE With Tomorrowland Taiwan is…
A lot of new music and hopefully my new visual show.
What is your most favourite Asian dish?
I love nasi goreng and the peking duck but I'm down for any local food.
Do you still experience nerves before gigs?
I don't really get anxious but I have a feeling I will for this upcoming event!
What plans do you have to make an impact in electronic music this year?
Trying to be as unique in my music as I can.
Stay tuned for Part 2 with Shogun and DJ Feel!
UNITE with Tomorrowland Taiwan is happening on Saturday, July 29 at E-DA World Theme Park, Kaohsiung. Tickets available via 

KKTIX

(Taiwan),

Ticketbox SG

(Singapore) and

Ticketbox VN

(Vietnam). Exclusively for AsiaLive365 readers, you can secure your UNITE with Tomorrowland Taiwan tickets through us See

here

for more details. 
Have something to add? Tell us!