Skesh Entertainment and Rockiss have announced that they will be bringing American rock band Jimmy Eat World into Singapore and Manila next March!
Formed in Arizona, United States in 1993, Jimmy Eat World is composed of lead guitarist/lead vocalist Jim Adkins, drummer Zach Lind, rhythm guitarist and vocalist Tom Linton, and bassist Rick Burch.
The band has released ten studio albums to date, with their tenth album 'Surviving' released in October 2019.
'Surviving' features ten tracks including titled track 'Surviving', 'Congratulations', and 'Criminal Energy', as well as the previously released single "Love Never".
The band, with its punk rock/alternative rock sound, is also known for tracks such as 'The Middle', 'Sweetness' and 'Pain', the former of which has had 58 million views on Youtube since its release 9 years ago.
The song is also the band's biggest single to date, reaching number 5 on the Billboard Hot 100 charts.
Last in Singapore in April 2011, the band will make their return to The Coliseum at Hard Rock Hotel Singapore on 14 March 2020.
Their other performance in the region being in Manila, Philippines on 12 March 2020 at the New Frontier Theater.
Tickets will go on sale on 30 December, 10am via

Skesh Entertainment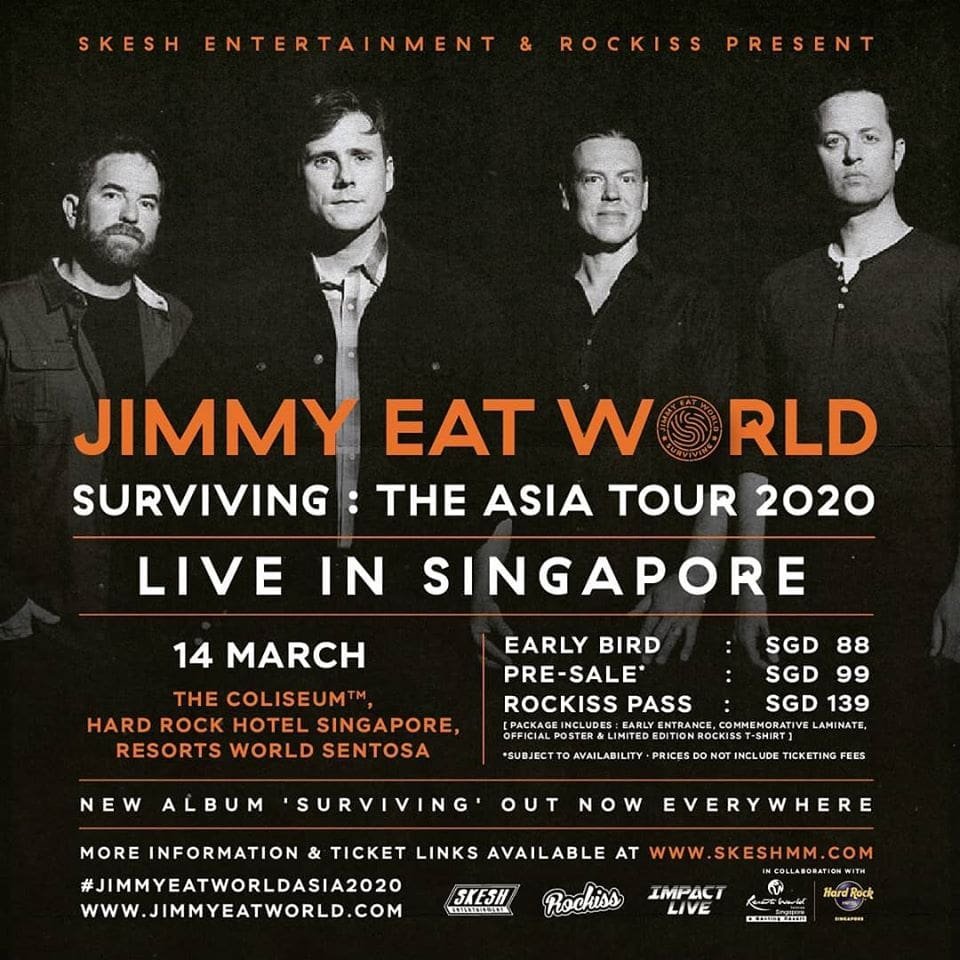 Have something to add? Tell us!