(4 / 5)
On Tuesday night (Aug 10),
French DJ and producer Breakbot enticed his hip horde of supporters in Bangkok with a live performance at Muangthai GMM Live House, Central World.
Brought to us by WAV Collective and French label Ed Banger, the event marks the second time Breakbot, real name Thibaut Berland, has visited the Land of Smiles after first played here in 2013 at an exclusive backyard block party with Irfane, Outlines' funky vocalist who might as well be Breakbot's second half. This time, the two were joined by touring vocalist Laura and guitarist/bassist Jim Grandcamp for "The Sweetest Romance: High School Lover with Breakbot", which was as sweet and prom-like as it sounds. For those who missed out, here's our review of the nostalgic night.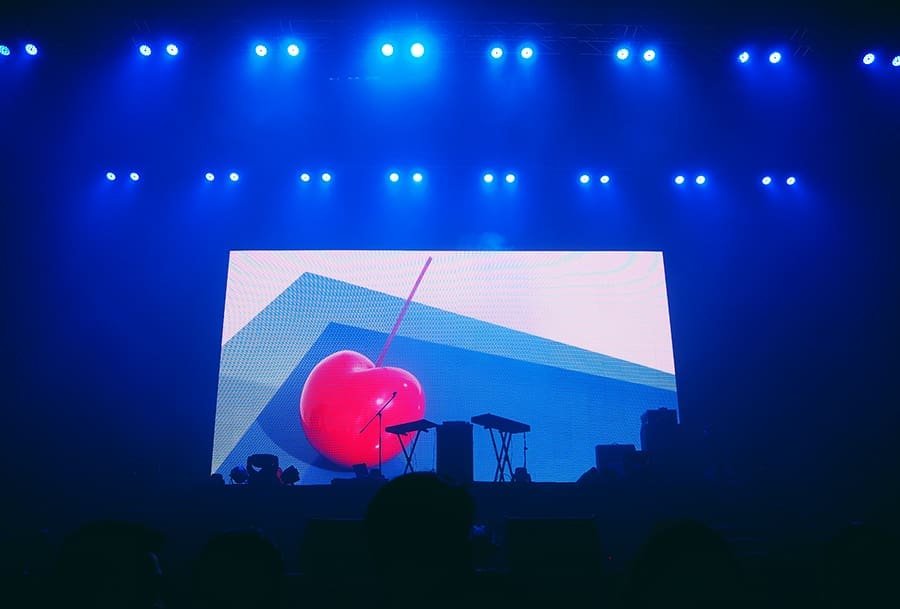 Thailand's band of the moment POLYCAT opened the show with a bang, warming us up with their biggest hits, including "Mun Pen Krai (Alright)", "Pob Gun Mai (So Long)" and "Pen Pror Fon (Teardrops)". Lead singer Na Rattana entertained the crowd with his old school moves, grooving on stage in his usual lovable charisma. Wrapping their set, the band seamlessly transitioned into covers of 80's classics, appropriate choices at that – Michael Jackson's "Dirty Diana" and a-ha's "Take On Me".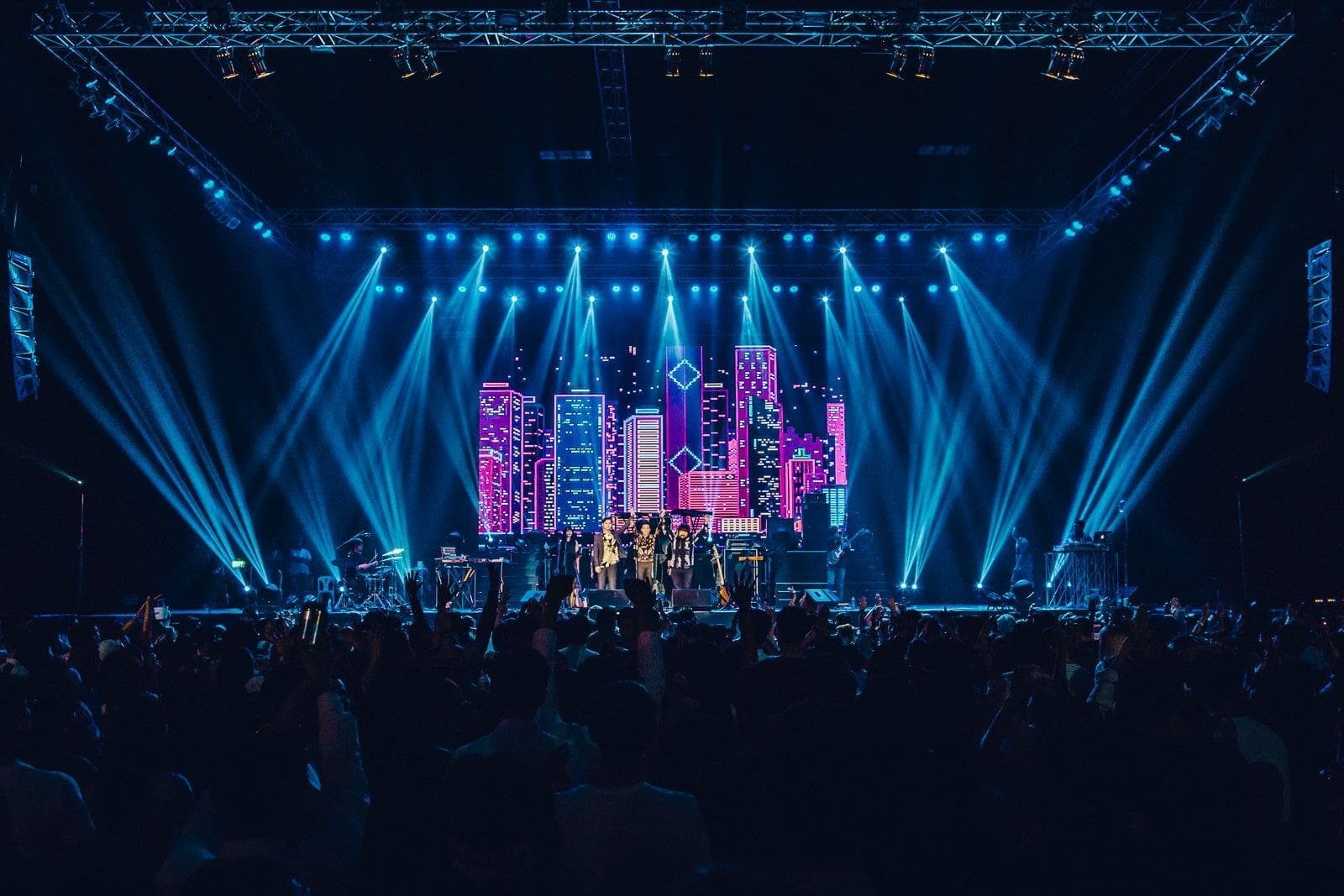 The moment Breakbot stepped on stage was definitely something else. Standing still at the centre with long hair in an all-white wardrobe, spotlights shining at and through him from all directions, the Parisian virtuoso resembled Jesus himself.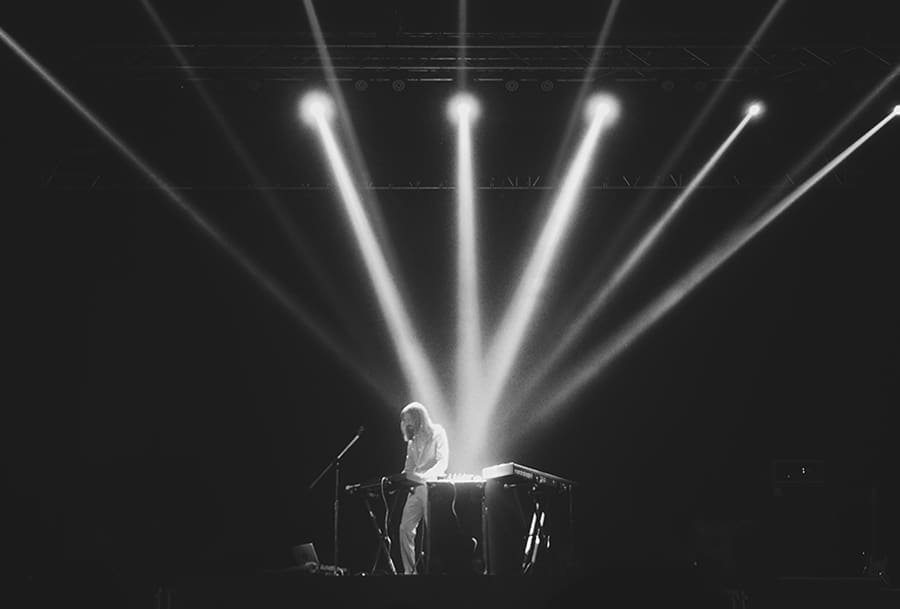 Though Berland was alone on his synthesizer, the 35-year-old remained composed and enigmatic, displaying minimal emotion and little to no body movement (aside from his fingers and right foot, of course). But if there's one thing everyone in the audience could agree on in that very moment, it was that Breakbot was cool af. Cool in his own definition, and we all respected that.
After his first track, "Star Tripper" (yes, that awesome finale track on Rick Rubin's curated Star Wars Headspace), the electro god was joined by Grandcamp for "Back For More". The two defied rock 'n roll norms by literally ignoring the other's presence. Their standing on different ends of the stage doing their own thing, separate but in sync, we hadn't seen anything quite like it.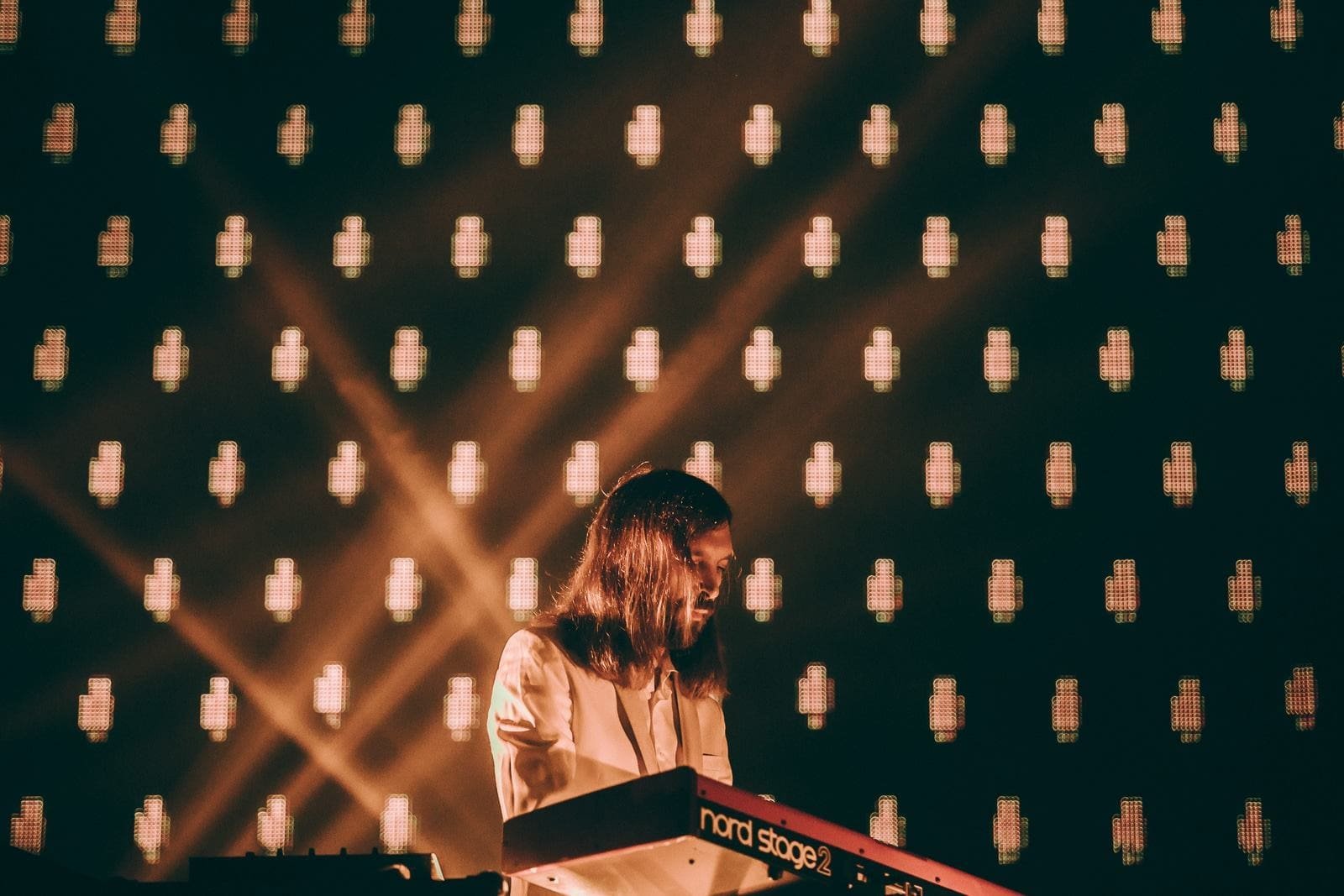 As the concert progressed, one thing became clear: the stage lighting was not to be taken for granted. Right from the second Breakbot got on stage, the audience was treated with an eye candy of a production surpassing that of a typical concert. We could see they'd made sure the lighting was art in and of itself. Every colour, movement and composition was well-calculated. But that's not enough for a Breakbot concert. This year, Berland and his company performed on a LED stage which lit up and danced to the beat of their music.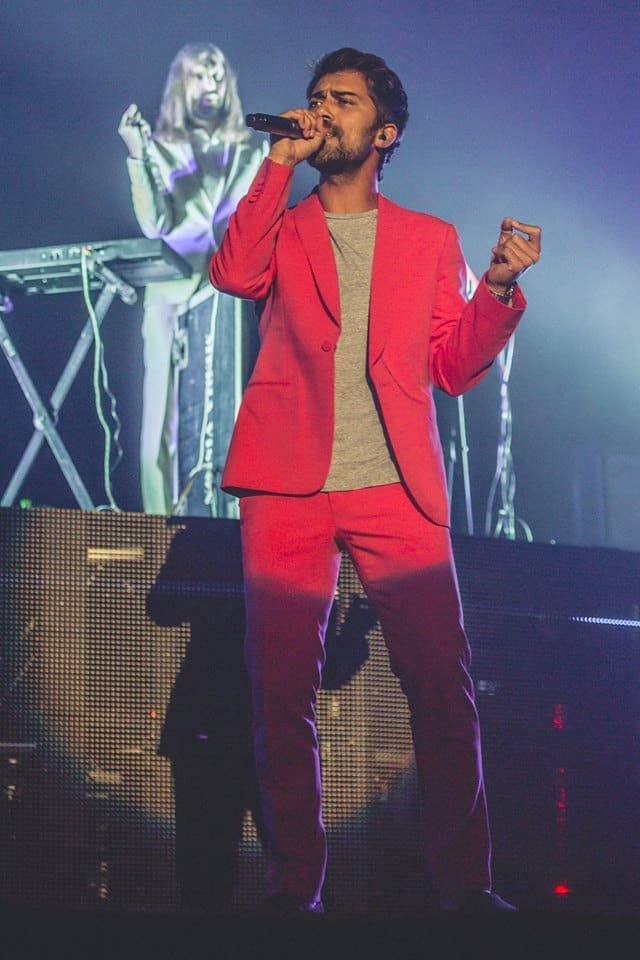 By the time they got to "One Out Of Two", a nu-disco ode to young love, the crowd was already high on cloud nine on Breakbot's infectious music. As the vocals behind the number, Irfane wasn't settling for our happy head-bobbing; he wanted us to sing louder than the neon pink suit he was sporting. And let's not forget Laura's poised female presence. Her coy yet coquettish girl-next-door crooning in "My Toy" really made it clear why the concert might just be "The Sweetest Romance".
Half way through the show, the guys still had a few tricks up their sleeve. During "2GOOD4ME", the crowd was surprised by a shower of silver confetti, as if the LED stage wasn't enough to light up the night. During the catchy chorus of "Get Lost," Grandcamp and Irfane glided across the stage in a simple but slick synchronised movement. To say it's boy band-y would be a bit of a stretch, but we, like many female audience members nearby, couldn't help but squeal. It's a bit of Justin Timberlake on Michael Jackson (the song's keyboard is distinctly 80's), even just for a few seconds.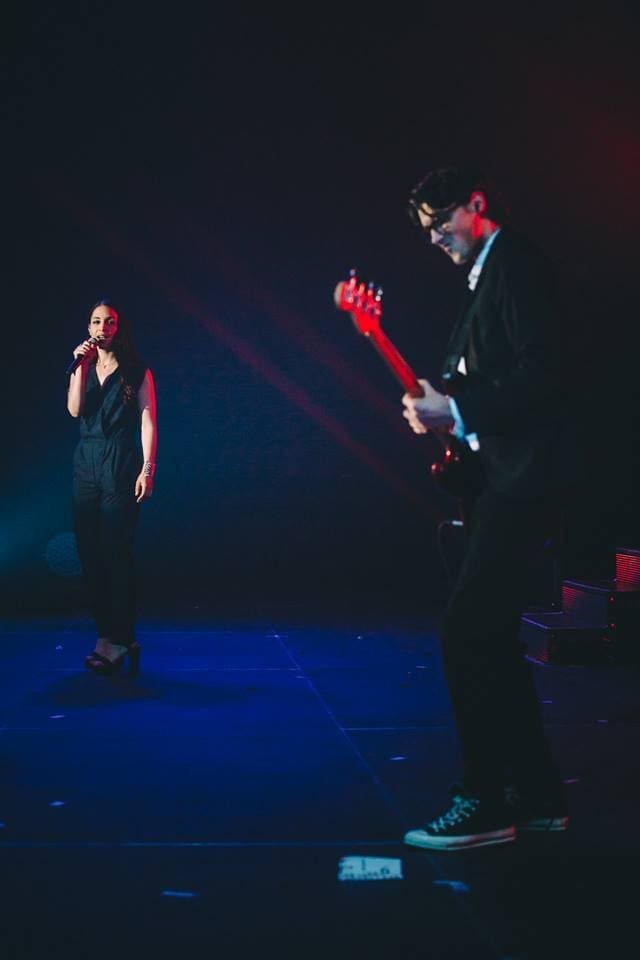 Amidst favourite jams and surreal artistic illumination, however, concert-goers were often thrown off by the unfortunate sound system. Throughout the show, it was clear that the singers' mics were not up for the task, resulting in a fuzzy noise that clearly affected their vocals.
But the crowd didn't seem to mind. Breakbot pulled through and delivered a satisfying finale with hit single "Baby, I'm Yours" and "You Should Know" as an encore. Overall, "The Sweetest Romance: High School Lover" exceeded our expectations and was, as prom clichés go, a night to be remembered. Berland and his friends showcased their incredible musicality live, something not easily achieved when it comes to today's electro-pop.
Words by Pim Chuenkamolpan
Special thanks to WAV Collective
For more reviews from AsiaLive365, click here.
Have something to add? Tell us!