(5 / 5)
Generation Axe – A Night of Guitars Asia Tour 2017 wrapped up its final show at The Coliseum, Resorts World Sentosa on Tuesday, April 25 with a solid three-hour black attire affair filled with daredevil guitar spins and solos as rock guitar lovers gathered for an amplified world-class rock/heavy metal showcase.
Boasting a solid lineup consisting of virtuosos Steve Vai, Tosin Abasi, Nuno Bettencourt, Yngwie Malmsteen and Zakk Wylde, the electrifying rock fest kicked off with "Foreplay", accompanied by a backdrop of towering Marshall amplifiers that reverberated the entire venue. It was clear that this was to be a loud gig, and cacophonous it was.
Animals as Leaders' Tosin Abasi was first up, followed by Portugese singer-songwriter Nuno Bettencourt who engaged fans with his comedic candour between songs, talking about his attempts at going on YouTube in search for riffs and solos to steal prior to the show. Nuno even managed to spark a massive singalong session to Extreme old-time classic "More Than Words" before expressing his gratitude for the opportunity to play alongside his heroes and squeezing in a motivational speech about keeping your dreams alive.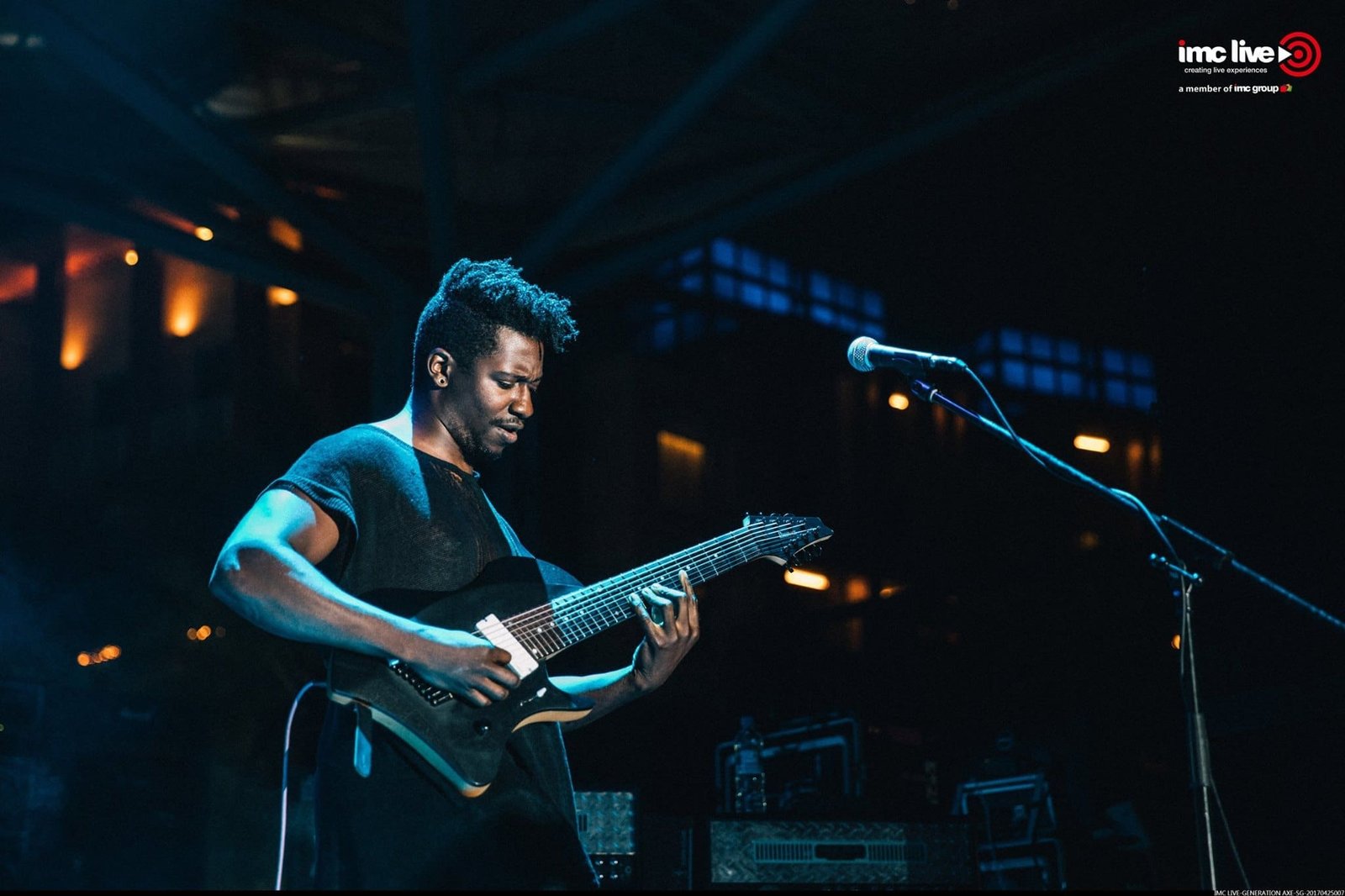 Organic protein shake-fueled multi-instrumentalist Zakk Wylde then took the stage with his Thor-esque figure and silver-studded guitar strap, beguiling audiences with an energetic set accompanied with stout vocals and distorted guitar resonance, opting to step off the stage just before the barricades for closer fan interaction. Let's not also forget how Wylde mesmerised the crowd when he played the guitar from the back of his head, boasting his ability to play without seeing the fretboard.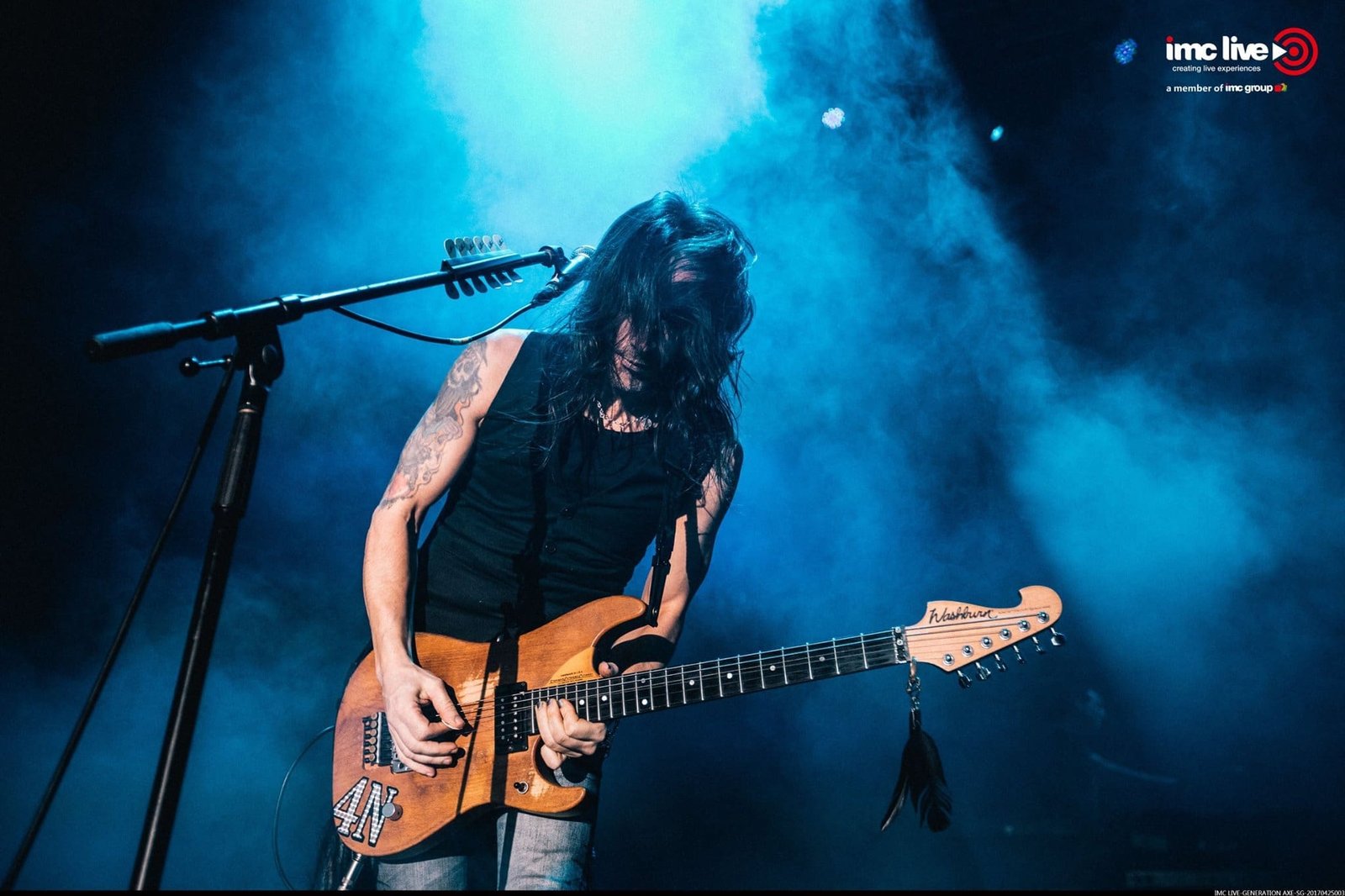 Frontman Steve Vai then took the stage with his blue LED Ibanez, enthralling fans with his sultry leg movements and droning guitar solos. He kept fans at an ecstatic high zone with his passionate performance and shrilling child-like guitar screams. You could tell that the Grammy-award winning producer and composer is a seasoned performer. He entertained the audience with well-timed music dynamics while skipping from stage left to right. At every chance the audience showed him love with thunderous applause and cheers, the humble musician shrugged it off before producing the most emotional and heartfelt melodies, taking his time to draw you into his sonorous cosmos permeated with well executed tension.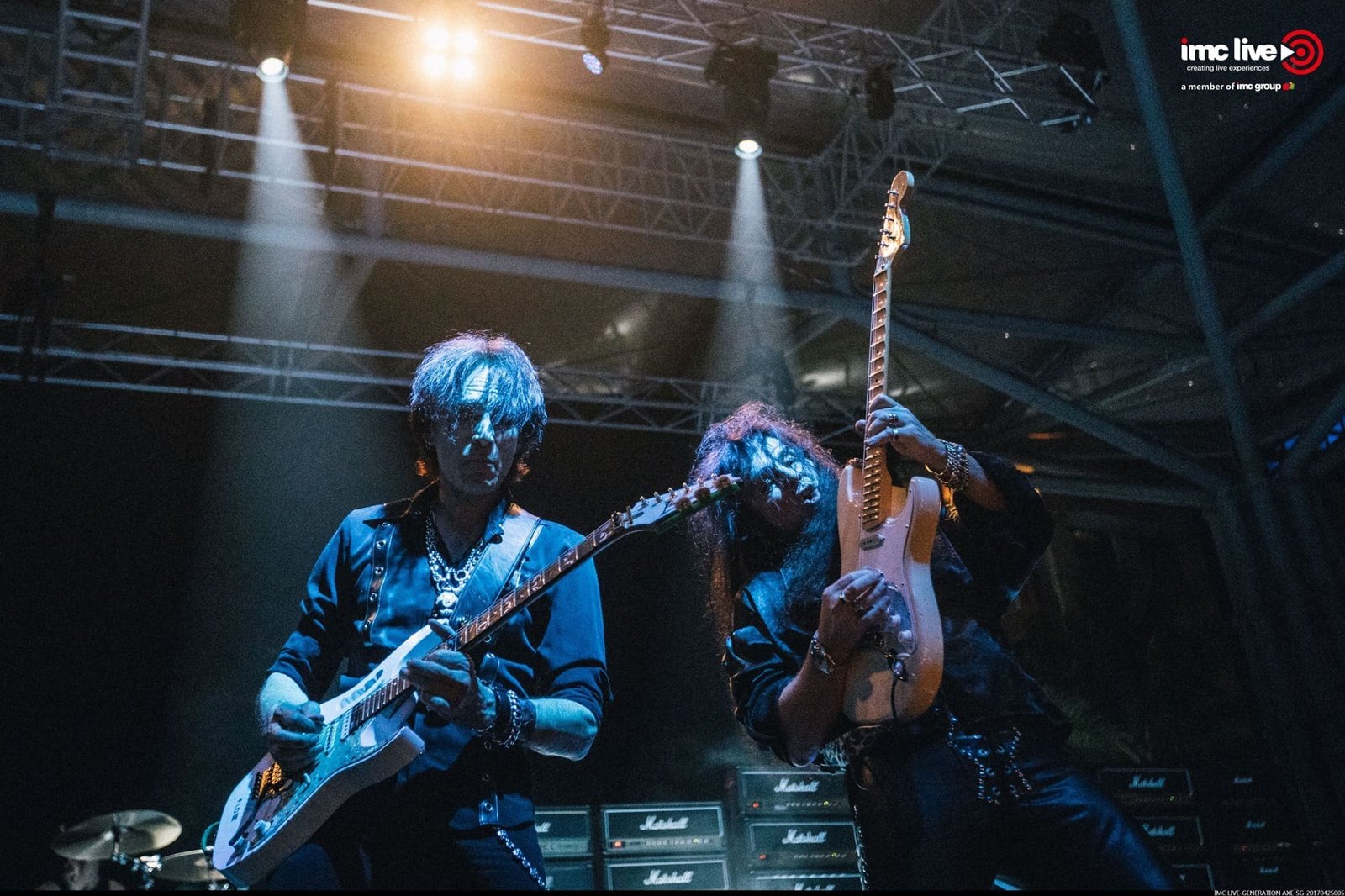 The night's most technical and accelerating act was Yngwie Malmsteen, whose echoing orchestral and synth sounds complemented a rather astronomic and antic-filled set. With nimble fingers and signature hair, Yngwie mesmerised fans with an array of smooth guitar spins accompanied with highly-technical pieces. Even the overhauling fog machine was not able to stop the crackerjack who was clad in a gold-striped black pants as he scurried through the fretboard in quick time. Nearing the end of his set, the daredevil plucked out the strings from his guitar before lifting it up in the air to a resounding crowd.
It was a brotherly affair of five guitar masters who gathered for a night of high octane solos and impassioned playing. Rock stars that they are, there was no sign of discord between these five personalities as they each shone in their own light before closing the show in a grandiose performance of "Highway Star" by Deep Purple.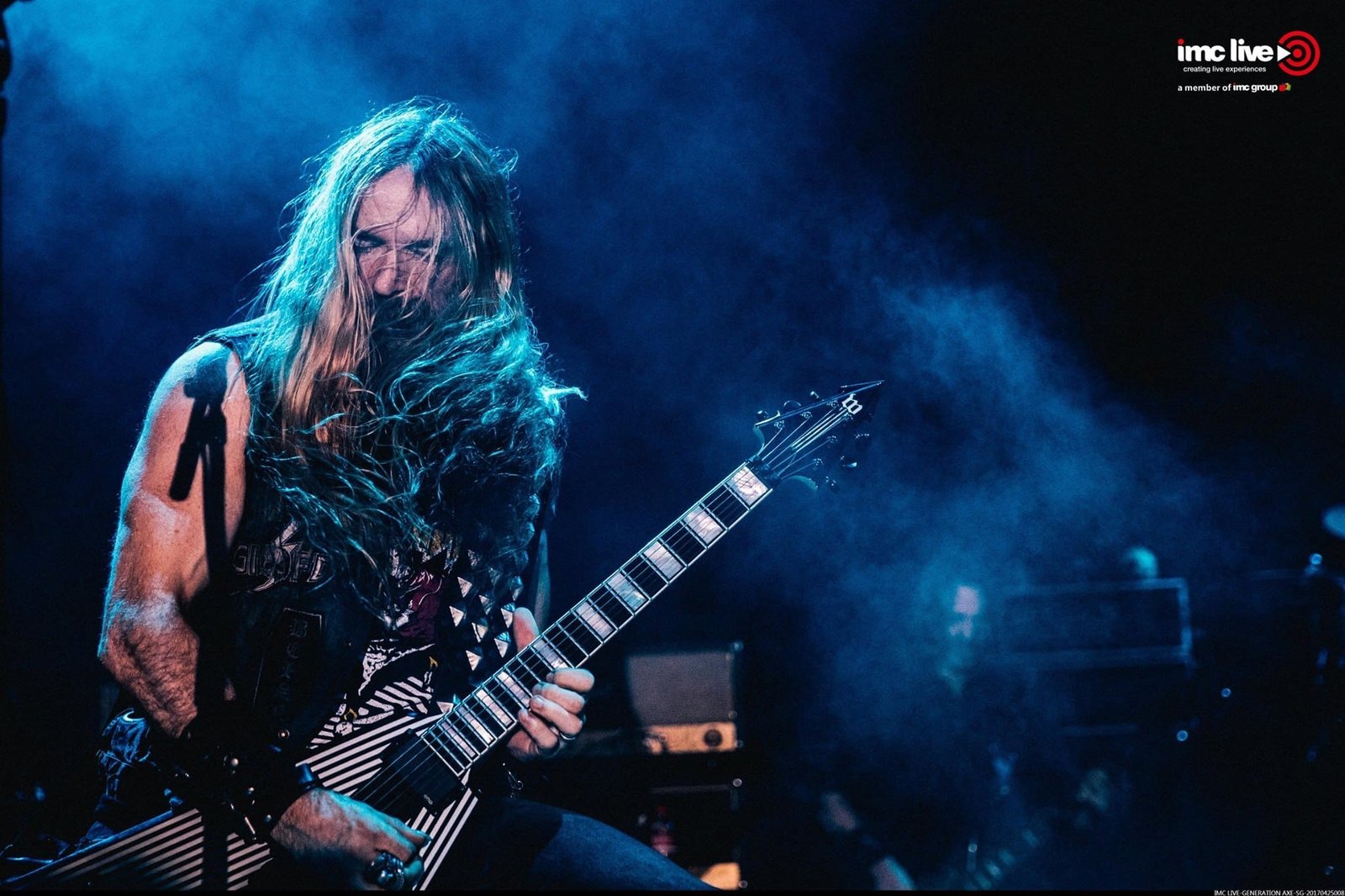 By the end of the concert, you could tell that Steve Vai and his supergroup of guitar brethren left the stage with the satisfaction of having played their best, although the looming bitterness of the end of an era could be felt. Whatever the future holds, one thing is for sure – the Generation Axe concert will be ringing in our ears for some time.
Special thanks to IMC Live Group.
For more reviews from AsiaLive365, click here.
Have something to add? Tell us!