(4 / 5)
An American musician extrodinaire Jordan Rudess who is best known from his progressive rock band Dream Theater, has come to bless Singapore with his solo tour— Bach to Rock: A Musician Journey on Monday night of November 19 at UCC Theatre, National University of Singapore. The show, indeed, is one of the most beautiful piano recital of the year.
"Don't judge a book by its cover, see a man by his cloth, as there is often a good deal of solid worth and superior skill underneath a jacket and yaller pants." – Piqua Democrat, June 1867
Appearing in the newspaper 'Piqua Democrat' back in the 19th century, that saying has never rung more true to me than during the magical and inspiring night that befell upon us on Monday 19 November 2018 at the University Cultural Centre in Singapore.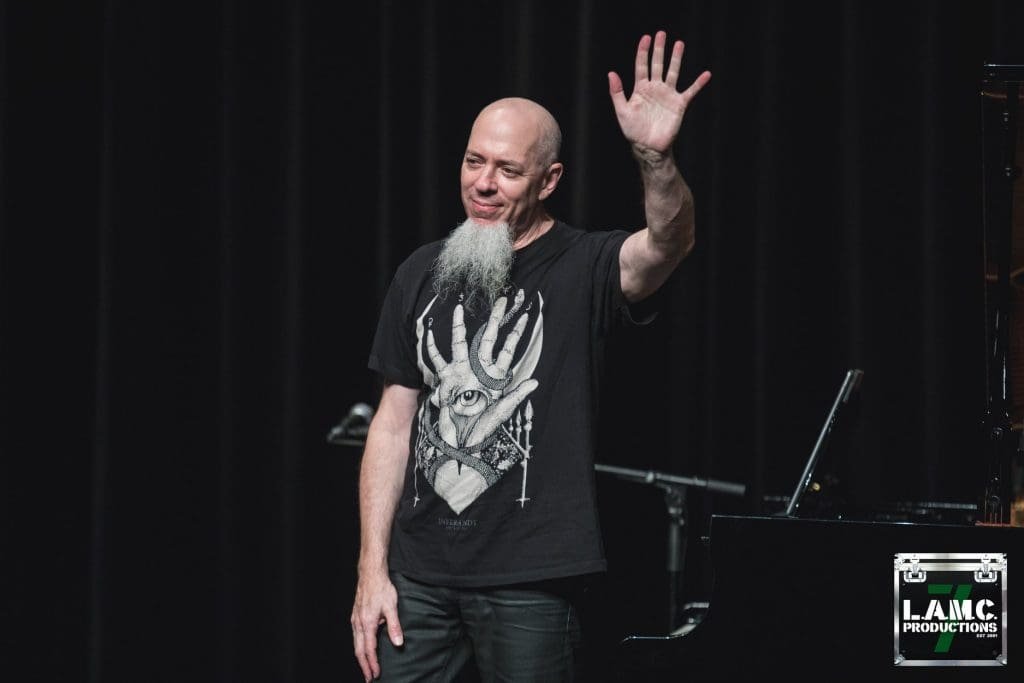 Decked in a rocker tee and sporting a similar rocker-like beard, Jordan Rudess, who is also the keyboardist of progressive metal group Dream Theater, looked like any rocker that one would encounter in a metal or rock band.
But as the versatile and eloquent musician took us on a wonderful musician's journey 'From Bach to Rock', his anecdotes, masterful playing in the classical genre, improvisation and stage presence was formidable as it was inspiring.
The entire concert felt more than just a concert. It felt like a masterclass too.
In between fun and endearing anecdotes, Rudess lavished our aural senses with music from classical to jazz to rock, each with its own nuances of improvisation, and unrestrained and impassioned creativity
In one anecdote, Rudess recalls how it was his second grade teacher who first started him on his path to this journey.
"It all started with a call from my second grade teacher," he said. "To my mother. Who said to my mother. Oh, Jordan is playing the piano so beautifully in the classroom."
Re-enacting the conversation, he recalls his mother saying:
"What are you talking about? Jordan doesn't play the piano," said his mum.
"Yes he does," said his teacher. "He plays very nicely. He's playing songs. He's entertaining the other kids."
"You must be talking about the wrong kid," said his mum.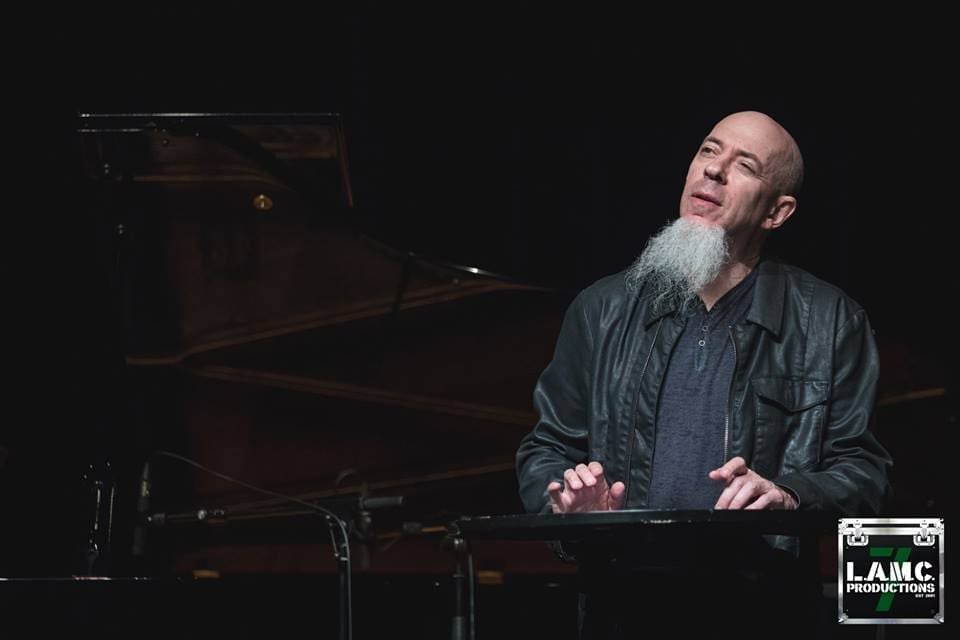 While seemingly in disbelief, much later, there was a white baby grand piano sitting in Rudess' living room and, as the saying goes, "the rest was history".
"That's when it all began," said Rudess, before playing for the audience his version of 'Twinkle, Twinkle, Little Star' (with improvisations), which included jazzy themes, more forte and legato.
Awhile later, Rudess was accepted at Juilliard.
Recalling the time at Juilliard where he had to bring his Boogie-Woogie, Blues, and Jazz improvisations to the furthest room away from the teachers' studios so as not to "attract their attention", he said how he would also invite some of his schoolmates to these "sessions" and introduce them to all the real cool stuff.
At the age of 13, he wrote a fun piece called "My Generation' – a real boogie-woogie of a piece!
And at age 14, Rudess recalls doing of a band aid commercial for Johnson and Johnson, dramatic hair flip and all. (See the commercial below)
From being inspired by English progressive rock group Emerson, Lake & Palmer to falling in love with progressive rock, Rudess explains the junction in life and his decision on whether he wished to continue with his music studies at the Juilliard upper level of college at age 18.
"Prog melodies, harmonies, riffs and rhythms were floating around my brain pretty well at that point," he said. Admitting that he went with the decision of the teachers and parents at first, and it was only later on that he decided that it was not for him.
Having been assigned Chopin's Ballade in G minor, Op. 23 piece to memorise entirely in merely a week, a piece that was 30-pages long, the young Rudess figured that he was going to follow his heart instead.
"Then I thought about my Moog, and I thought about Emerson, Lake & Palmer. Gentle Giant and Pink Floyd. And I looked at her (his music teacher), and I went… Goodbye!" Rudess recalls cheekily.
Safe to say, he played for us that Chopin piece that night, and it was beautiful…
Tones, colours, and structure. Everything!
There was a caress of warmth and exquisite tone quality, and an almost private dance-feel to the opening subject and recurring theme in that piece that was beautiful as it was poignant, which then climbed slowly into wonderful swirls of passion and emotions.
It was definitely one of my favourite pieces of the evening.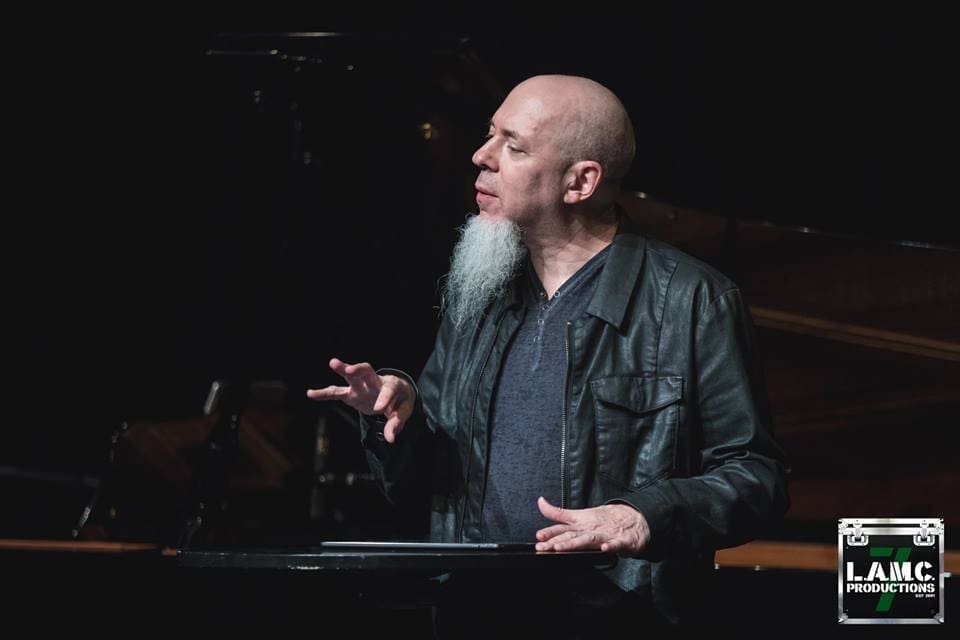 Other favourites were Gershwin's 'Summertime', David Bowie's 'Space Oddity' and the iridescent beauty of Liquid Tension Experiment's 'Hourglass'.
Gershwin's 'Summertime' was filled with so much vibrant passion and jazz-like romance that you somehow feel transported back in time, while 'Space Oddity' was just…wow! As for 'Hourglass', the colours and tones that surrounded that piece pulled at the heartstrings.
From John Lennon's Imagine to David Bowie's 'Space Oddity', Gershwin' 'Summertime' to Liquid Tension Experiment's 'Hourglass', to a medley of his favourite tracks from Dream Theater like 'The Silent Man', 'Hollow Years' and 'The Spirit Carries On', Rudess treated us to a wide array of pieces that showed his masterful filigree on the piano.
If that wasn't enough, Rudess also gave us some brilliant guitar shredding blues on his iPad on an app called GeoShred.
It was lit!
Ending the 100-min concert with a fun arrangement of the popular 'Chopsticks' piece, it was evident how much the audience enjoyed the ride and journey that Rudess had taken us on. His talent for improvisation, even as a second-grader when he started on improvising on 'Twinkle, Twinkle, Little Star' is such an inspiration.
Almost like reading about the story of Mozart memorising the entire composition of Allegri's 'Miserere' by ear at the age of 14, and transcribing it when he went home.
Indeed, what was truly inspiring about Rudess' musician's journey concert was how he started from merely a young boy entertaining his friends in school in second grade, to heading to Juilliard from the age of 9, to playing in bars and working for Korg (keyboards), to playing in other bands and working on songs along the way and finally to being a keyboardist for Dream Theater.
Seeing his love, especially for progressive rock, through this very journey, has made me understand, on a deeper level, the impassioned emotions that go behind a band. Any band really. And their story…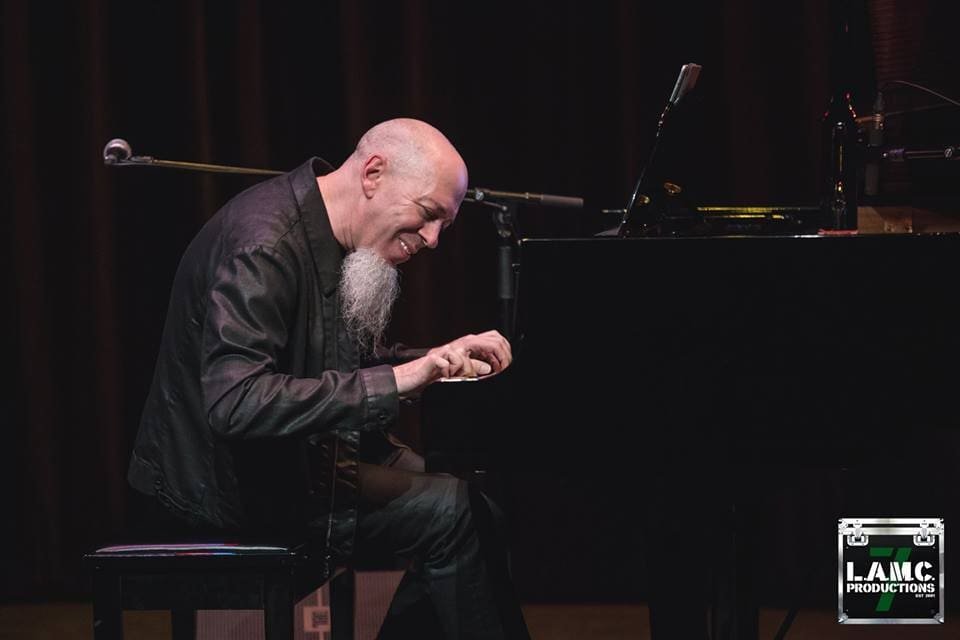 Thank you Rudess for such a beautiful evening. I love classical and I love rock, so this has truly been a trip!
Setlist:
State Of Grace
Twinkle, Twinkle, Little Star
Somewhere Over The Rainbow
Partita No. 5 in G Major
My Generation
Tarkus
Hey You / Entangled / I Talk To The Wind / The Court Of The Crimson King
Ballade No. 1 in G Minor, Op. 23
Imagine
Summertime
Hourglass
The Silent Man / Hollow Years / The Spirit Carries On
Space Oddity
Interstices
iPad Blues Jam
The Dance Of Eternity
Chopsticks
For more reviews and coverage from AsiaLive365, click here.
Have something to add? Tell us!