(4 / 5)
Emo nostalgia was in the air as Filipino fans flocked to Skydome at the SM North EDSA to see Yellowcard last Friday, February 10.
They were first introduced to local act Gracenote. Frontwoman Eunice Jorge's voice was powerful and undeniably similar to the high hitting notes we know of Hayley Williams. The comparison became clear as they performed Paramore's "That's What You Get". The audience often brush aside the front act but this time that wasn't the case. They were enjoying themselves and even charmed as the band covered Stevie B's "When I Dream About You".
Yellowcard took the stage to kick off their career-epitomizing setlist began on a mellow note with "Believe". Sean Mackin had a chance to gloat his violin prowess to a very heedful audience before the latter was sent into frenzy during "Lights and Sounds". In our defense, it's what tonight was supposed to be. We were gonna party like summer never ends.
Fans pogoed away to "Way Away", "Always Summer" and "Five Becomes Four" before Ryan Key officially welcomed everyone to their Final World Tour. "We started our band in Florida in the United States," he said. "It's safe to say that I don't think we ever could have imagined that we've had that opportunity to play not one but four shows here."
It's also safe to say this was some of the longer in-between speeches in live history. He went on, "If you're here tonight, and we haven't seen you ever before, or we haven't seen you in a couple of years, or if this is your first Yellowcard show, because maybe, 'Ocean Avenue' was your jam in, like, seventh grade and nobody told you that we put out six records in the last five years. If that's the case, welcome for your first time, or welcome back, thank you so much for being here."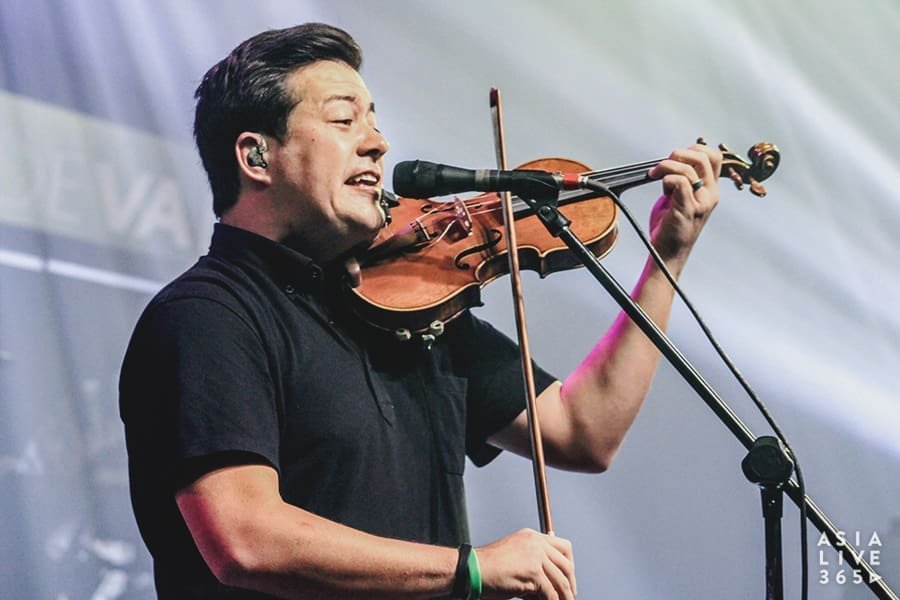 Not that people minded. In a farewell show like this they crave interactions just as much as the radio-blasting throwbacks. It's also just nice to be reminded, it's been 13 years since middle school after all, that Key is still that cool, modest, keen-for-a-chat frontman.
Being a Yellowcard show first-timer, I was impressed with the band's solid sound and stage presence all through the 22-song set. Key sang and sounded as if years hadn't gone by. Bassist Josh Portman and Ryan Mendez on lead guitars were seamless. Jimmy Brunkvist of Like Torches, who are opening for Yellowcard on most dates, sat in for the entire world tour and did not disappoint. Most notable of all was Sean Mackin who tirelessly checked on his fans and gave handshakes on top of the violin-shredding and backing singing.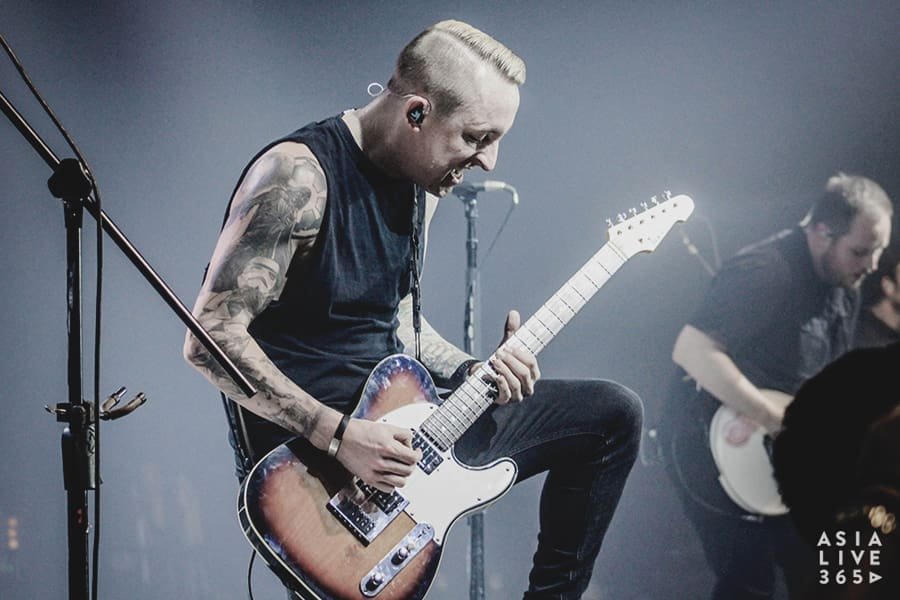 After "Hollywood Died" the band put down their instruments and left the stage, prompting the audience to cry "We want more!" and "Yellowcard!" But this was no small formality often taken for granted in this day and age. This was it. Will we ever get to demand an encore from Yellowcard again?
Key felt it, too, perhaps. Following "Only You", he went on to give a lengthy heartfelt message wherein he said, "I know it was tough to hear that we've made this decision for this to be our final record and our final tour, but we made this decision a long time ago and we've been working really hard to make sure that we did every part of this exactly right for you."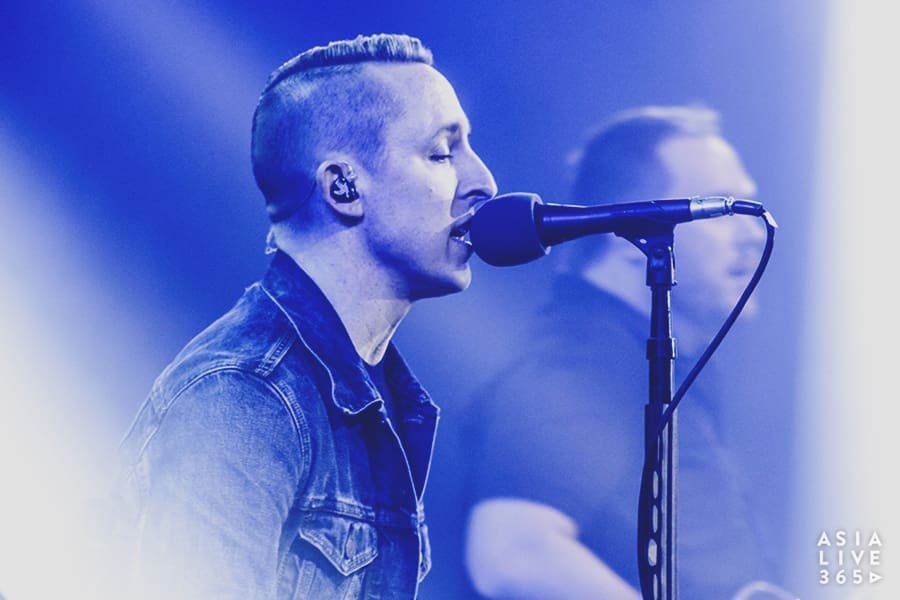 "I want everybody to make sure that your voices are gone before this song is over. Ladies and gentleman, before we go tonight, before we say goodbye, let's sing 'Ocean Avenue' together one last time."
With that, everybody, I honestly almost cried. The show was more than them saying goodbye. It was a big ocean-scented thank you note and a parting gift wrapped in a ray of Floridian sunshine. And definitely one for the books. I hope whatever they seek to do after the end of the tour will bring them the same joy they've given to their fans.
And the fans? Probably already living by what Key said about their not knowing all the words to some of the band's more recent songs, "What I want you to do is dig deep down in your soul and sing to us whatever fucking words you got. Just do not stop singing."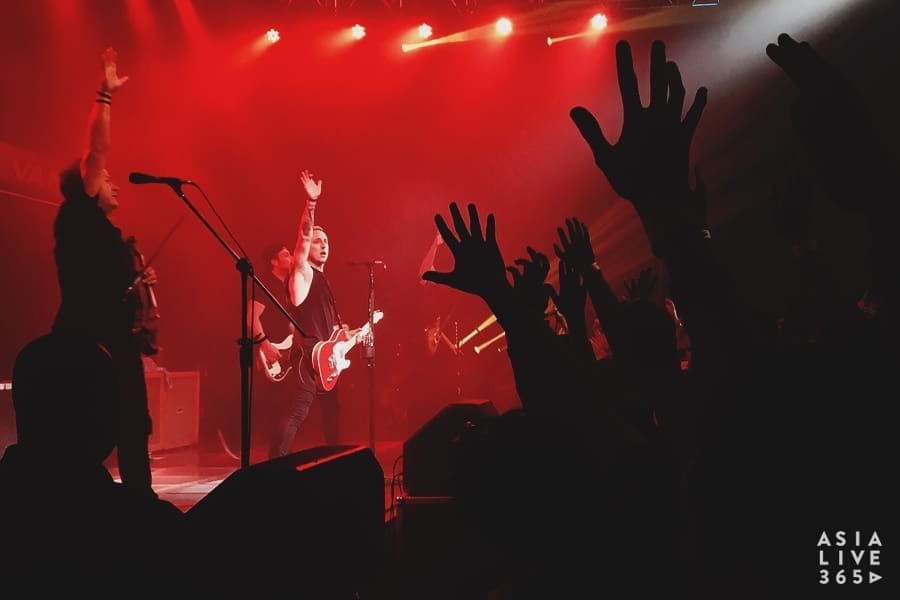 Special thanks to DMC Entertainment.
For more reviews from AsiaLive356, click here.
Have something to add? Tell us!