It's 2017 and the long-rumoured Oasis reunion remains as clear as mud, but today fans can at least find comfort in the younger Gallagher brother's first solo concert in Southeast Asia.
Liam Gallagher will be performing at Manila's Mall of Asia Arena on Monday, August 14 (8PM). The show is presented by Ovation Productions.
See also: Alt-rockers The Maine add Singapore and Philippines to 2017 world tour
While in Asia the former Oasis and Beady Eye frontman will rock the crowd at Summer Sonic Festival Osaka which will be held on August 19-20.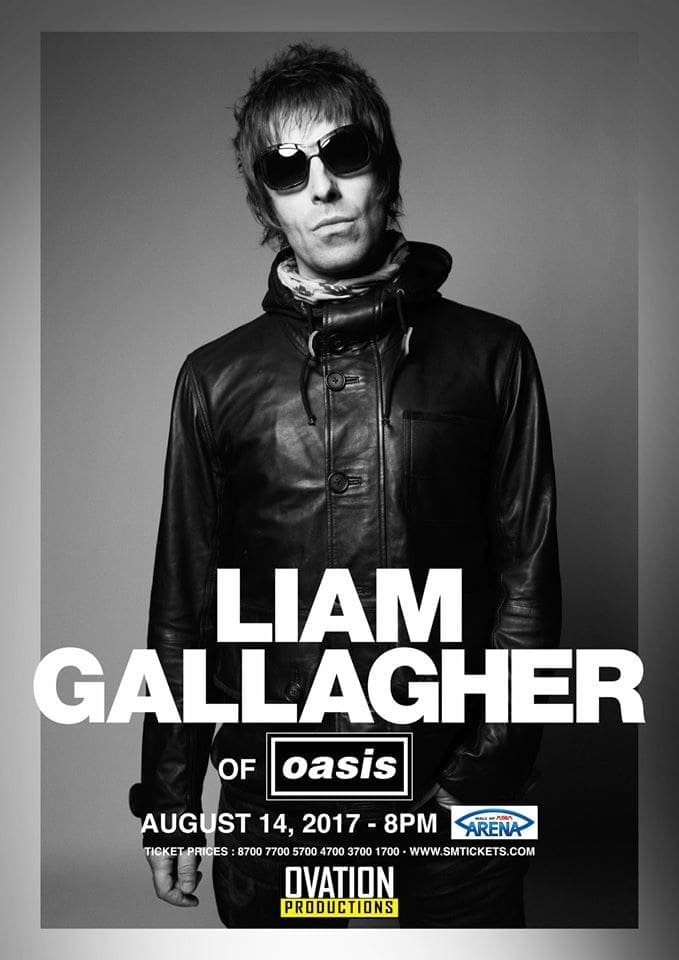 Since Gallagher is set release a solo LP on Warner Bros this year, fans expect to hear his much-awaited tunes live alongside a string of Oasis classics. The Manchester Evening News reports the singer is looking to feature "Bring it on Down", "D'You Know What I Mean", "Whatever" and "Don't Go Away" among others on his setlist.
See also: 2017's 17 most anticipated concerts and festivals in Southeast Asia
Tickets to Liam Gallagher of Oasis Live in Manila are priced at PHP1,700 / 3,700 / 4,700 / 5,700 / 7,700 and 8,700, and will go on sale this February 18 via SM Tickets channels.
Have something to add? Tell us!