From the influx of rave affairs finding their new home in Thailand to the throng of top rock acts setting course for Singapore and Manila, 2017 guarantees a calendar of concerts and festivals that will cater to all your tastes. While we urge you to experience live music as often as possible, we know that you can only splurge on so many tickets a year. Which is why we're here to name our top 17 events and help you decide a little more easily.
Concerts
1. Yellowcard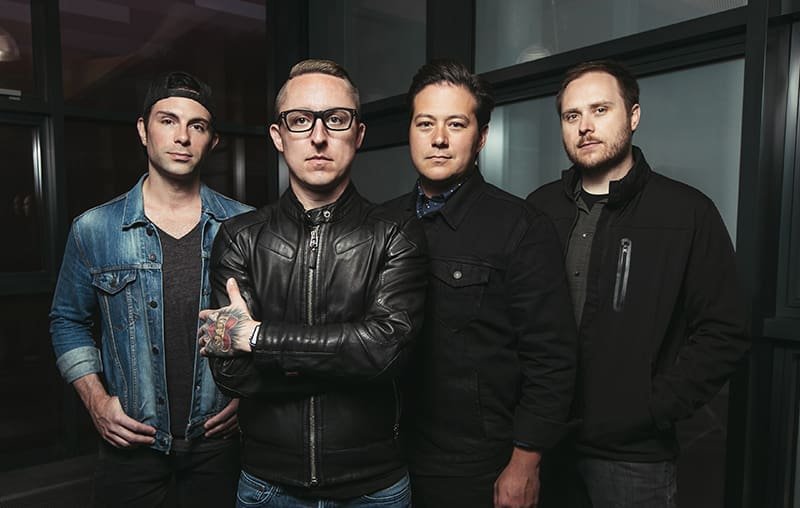 After 20 years the Floridian alternative rockers decided it's time to bid farewell. Following the release of their self-titled album in September, Yellowcard are returning to Asia with The Final World Tour, subtitled one heck of a nostalgic night (our words). Get ready to belt out 00's radio staples like "Ocean Avenue", "Only One" and "Lights and Sounds". If the farewell tour thing doesn't interest you, just be there for the violin.
See them in: Manila, SM Skydome North Edsa (Feb 10) / Singapore, The Coliseum Sentosa (Feb 12)
Tickets: Manila / Singapore
2. Guns N' Roses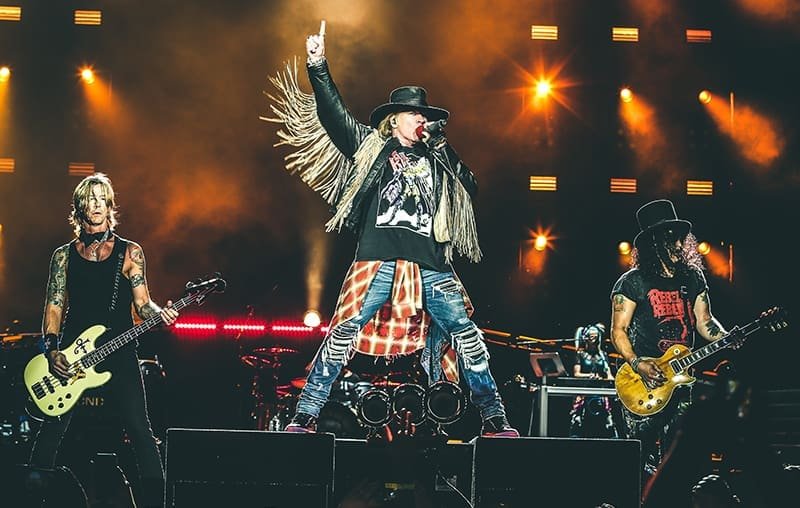 It's okay if you haven't been keeping up with Guns N' Roses' ever-changing lineup (honestly, who has?) but know that they're bringing Not In This Lifetime Tour to your city with the classic players Axl Rose, Slash and Duff MaKagan, the latter two of whom will be reuniting with the Rock and Roll Hall of Fame-inducted outfit for the first time in twenty-three years.
See them in: Singapore, Changi Exhibition Centre (Feb 25) / Bangkok, SCG Stadium (Feb 27)
Tickets: Singapore / Bangkok
3. James Taylor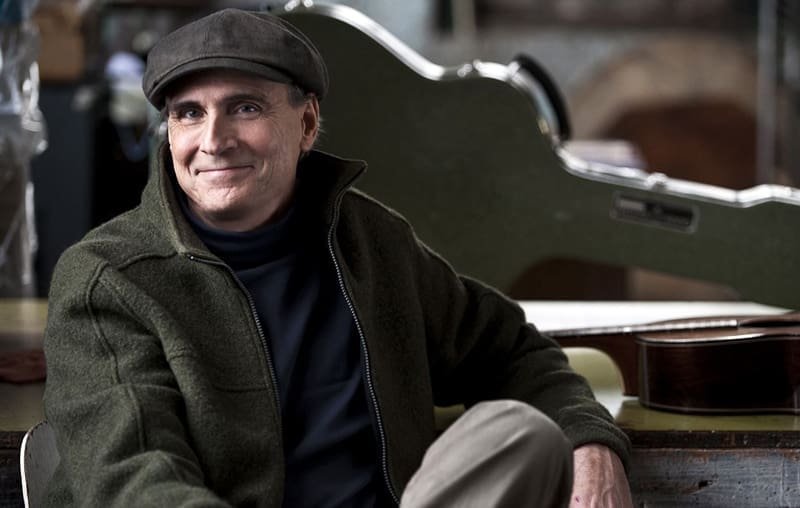 The prolific American singer-songwriter shows no sign of slowing down after five decades. After releasing Before This World in 2015, the multiple Grammy winner is geared up to serenade fans with all-time classics like "You've Got A Friend", "Country Road" and "Something In The Way She Moves". Taylor cancelled his Manila show to make a stand against Philippine president Rodrigo Duterte's war on drugs but there's still room in his other two shows in Asia.
See him in: Singapore, The Star Theatre at The Star Performing Arts Centre (Feb 21) 
Tickets: Here
Or head north: Hong Kong, HKCEC Hall (Feb 23)
4. HONNE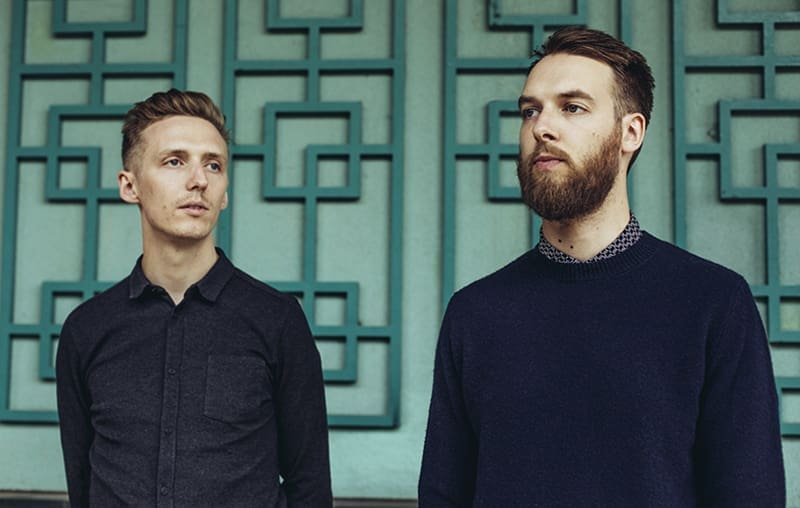 Sure, only lucky fans in Seoul and Tokyo were kept warm on cold nights during their first tour last November but now it's us who'll get a taste of British electronic soul duo HONNE. Yuppies and professional gig-goers can rest assured that James Hatcher and Andy Clutterbuck are bringing a full band, not a DJ set occasionally put together to divert London crowds.
See them in: Manila, Wanderland Festival, Filinvest City Event Grounds (Mar 4) / Bangkok, Voice Space (Mar 7) / Jakarta, The 7th Music Gallery, Kuningan City Ballroom (Mar 11)
Tickets: Manila / Bangkok (sold out) / Jakarta

Or head north: HONNE return to Asia again in May for Seoul Jazz Festival 2017, Seoul Olympic Stadium (May 28-29)
5. Shawn Mendes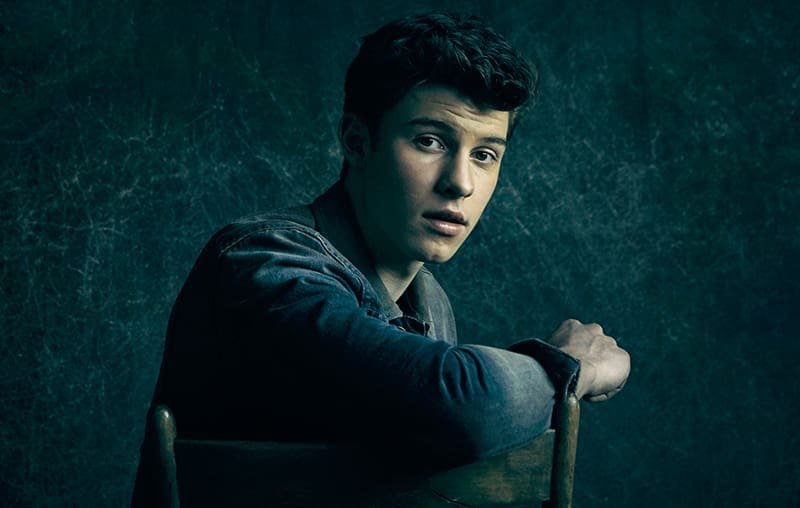 After leaving fans all but in "Stitches" postponing his Manila debut in September, Canadian Vine star made good and crooner Shawn Mendes is finally coming to Asia to mark the beginning of Illuminate World Tour 2017. We're a wee bit disappointed, however, the pop superstar won't visit in any other cities in the region. There's still time, Shawnie boy, we beg you "Mercy".
See him in: Manila, Mall of Asia Arena (Mar 18)
Tickets: PHP1,060-5,300 via SM Tickets
6. Fifth Harmony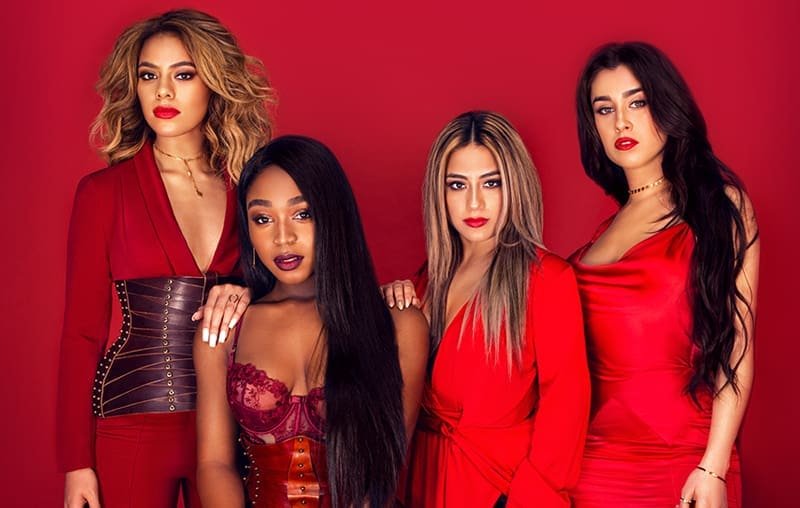 The chart-topping X Factor alums are wasting no time getting back on the grind after the group's 1/5 Camilla Cabello's shocking departure in December. Fifth Harmony are bringing 27/7 World Tour to Asia and performing here for the first time since their breakthrough in 2015. Harmonizers can expect a dynamic live show packed with smash hits, like "Work from Home," "All in My Head (Flex)" and current single "That's My Girl."
See them in: Manila, Mall of Asia Arena (Apr 5) / Kuala Lumpur, Sunway Lagoon (Apr 7) / Singapore, The Star Theatre (Apr 8)
Tickets: Here

Or head north: Hong Kong, Asia World Expo (Mar 31) / Taipei, NTU Stadium (Apr 1)
7. Coldplay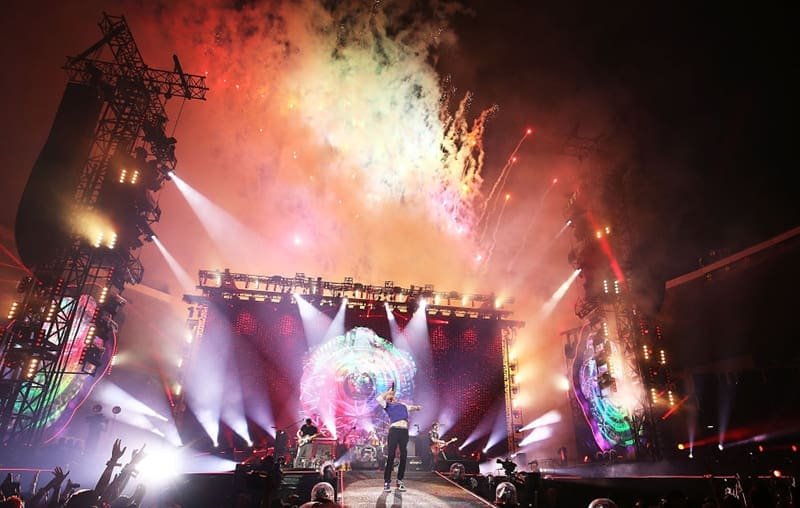 When it comes to Coldplay, we'd been in a frantic state of "will they, won't they" up until last November. Call us dramatic, but no one ever said waiting would be this hard. It's all rainbows and confetti from now on, though, as A Head Full of Dream Tour is coming full steam ahead with eight dates across six Asian cities.
See them in: Singapore, National Stadium (Mar 31-Apr 1) / Manila, Mall of Asia Arena (Apr 4) / Bangkok, Rajamangala Stadium (Apr 7)
Tickets: Visit Live Nation for details (if tickets are all sold out in your city, you may want to check out Bangkok)
Or head north: Taipei, HSR Taoyuan Station Plaza (Apr 11-12) / Seoul, Olympic Stadium (Apr 15-16) / Tokyo, Tokyo Dome (Apr 19)
8. Armin van Buuren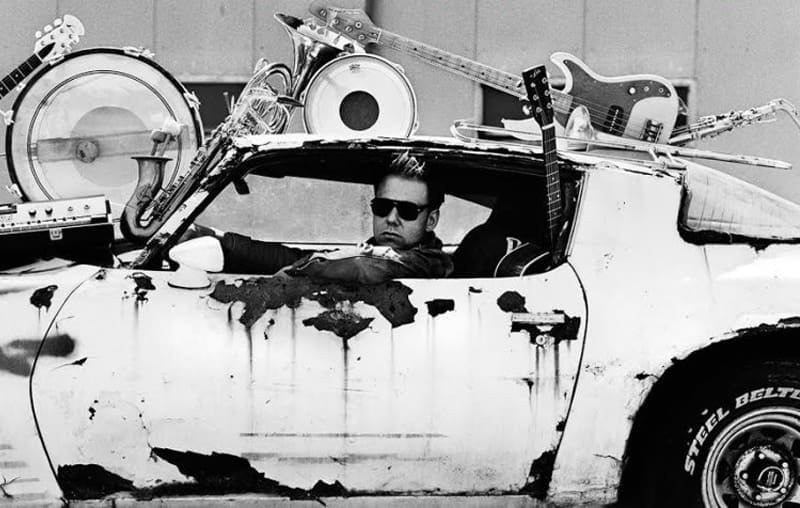 And so the second half of Armin ONLY Embrace Asia Tour begins! After Trance crusader Armin van Buuren, along with cohorts Mr. Probz, Kensington, Eric Vloeimans & Cimo Fränkel, Angel Taylor, BullySongs and Betsie Larkin, is bringing Jakarta and Singapore "the biggest thing I've ever done. It's theatre meets performance arts and electronic music."
See him in: Jakarta, JIExpo Kematoran (Mar 31) / Singapore, The Meadow, Gardens by the Bay (Apr 1)
Tickets: Jakarta / Singapore
9. Sting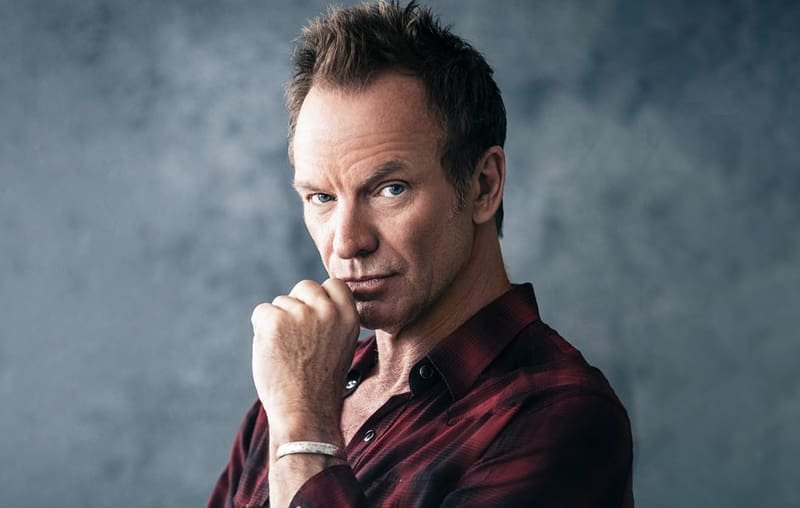 This Englishman is coming back to Asia with 57th & 9th Tour. The world tour supports his first rock album in over a decade with the same name. Performing No. 1's after another, from his days with The Police to his solo projects like "Roxanne" and "Desert Rose". We were hoping more Asia dates would be announced by now but it seems we have look at Singapore with envious eyes again.
See him in: Singapore, Singapore Indoor Stadium (May 28)
Tickets: SGD108-288 via SportsHub
10. Justin Bieber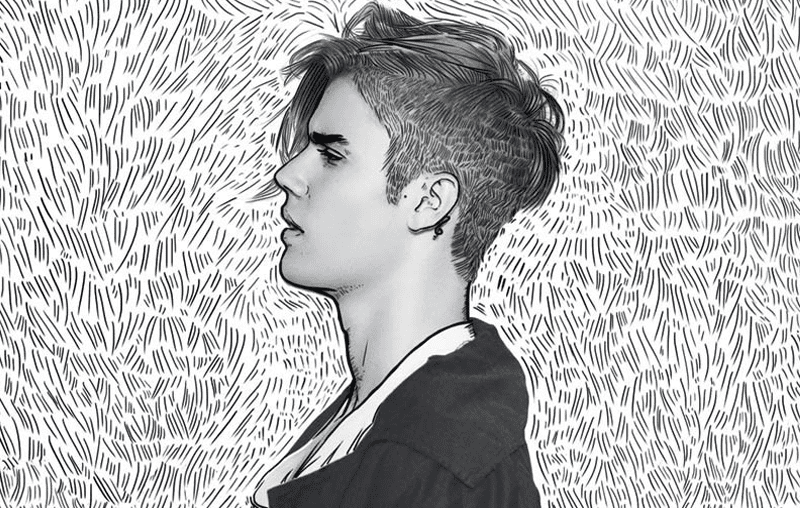 You hear it first, folks. The Biebs has been on our rumoured tour list for some time and now the Southeast Asian leg of the Purpose Tour is more promising than ever. Whatever you're planning to do between September-late 2017, factor in the singer you love to hate and love. You'll definitely get to jam to everything from "Cold Water", "Sorry" all the way back to "Boyfriend" and "Baby" (still ironically, of course).
See him in: Manila (Bulacan), Philippine Arena (September 30) / More dates TBA
Tickets: Manila
Festivals
11. Wonderfruit Festival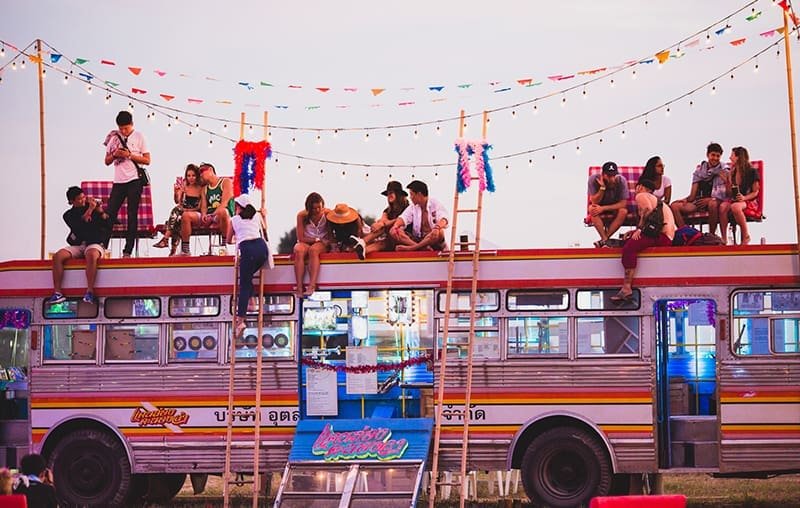 If there's any music event that's created a new tradition for friends and family, it's Wonderfruit. Despite being pushed back a few months, our tradition resumes with a diverse music lineup (including Rudimental, Lianne La Havas, Young Fathers, Shura), stunning stages (highlight: Solar Stage by Burning Man's Gregg Fleishman), creative eye-opening talks, wellness activities (i.e. a boxing class with master and welterweight champion Bua Khaw himself).
Find it: The Fields, Siam Country Club, Pattaya, Chonburi (Feb 16-19)
Tickets: THB5,500 via Wonderfruit
12. Wanderland Music & Arts Festival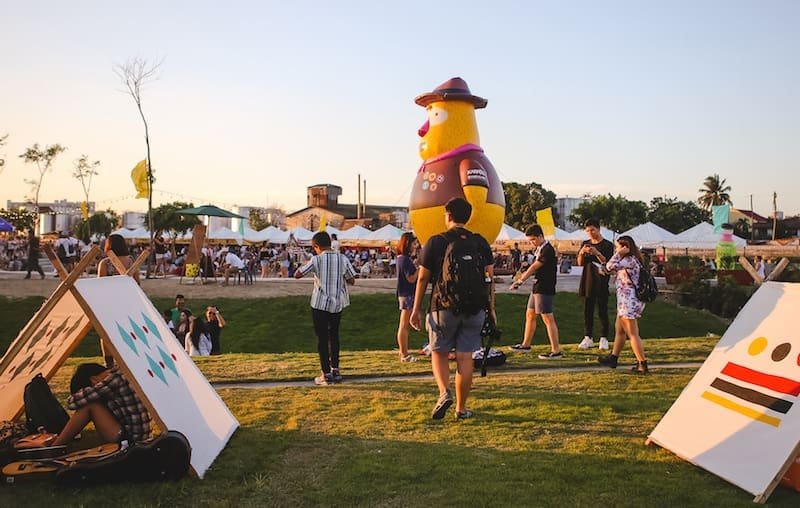 Since 2013, the Philippine festival has managed to be the much-needed indie wonderland that stop locals from planning a trip to Laneway with headliners like The Drums, Bon Iver, and Death Can For Cutie. And this year will be no different: fan favourites like The Temper Trap, Explosions in the Sky, Yuna, HONNE, Purity Ring, LANY and many more are set to keep the Wander Jungle alive with the sound of music.
Find it: Filinvest City Event Grounds, Alabang (Mar 4)
Tickets: PHP5,500-8,000 via Wanderland and SM Tickets
13. Jakarta International BNI Java Jazz Festival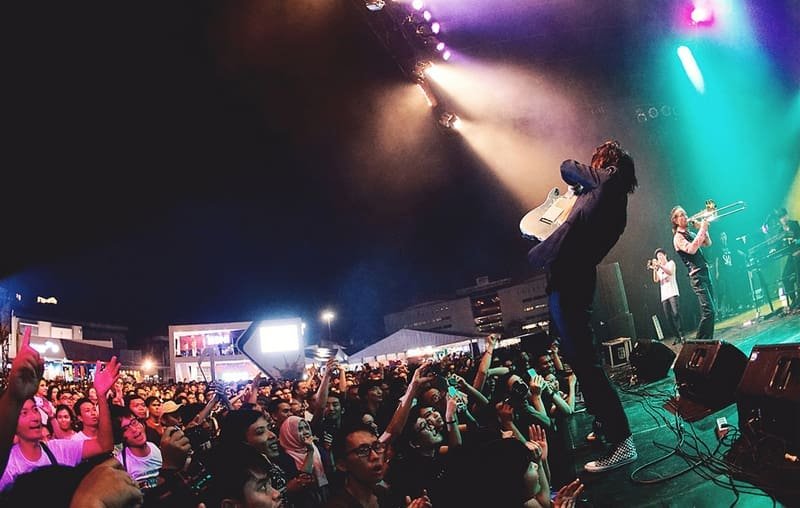 Indonesia's renown jazz festival promises its thirteenth edition will be its jazziest one yet. With less emphasis on mass drawing pop, this year's star-studded lineup features Grammy winners and talents across the jazz genre sub-genres like Sérgio Mende, Arturo Sandoval, Chick Corea (with Elektric Band), KING, Dee Dee Bridgewater, Incognit, Mezzoforte, Nik West, Blood, Sweat & Tears among over 130 confirmed acts.
Find it: JIExpo in Kemayoran, North Jakarta, Jakarta (Mar 3-5)
Tickets: IDR650,000-IDR1,500,000 via Java Jazz Festival.
14. Transmission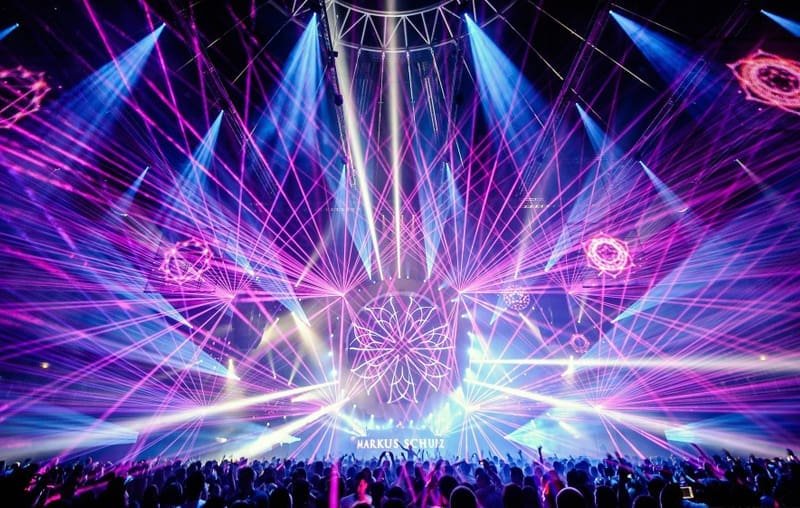 After fourteen different editions in Czech and Australia, the world-renown sight-and-trance sound festival is making its first ever Asia landing in Thailand. Ravers will experience a massive cutting edge 44-meter wide, 23-meter high stage featuring special audiovisual effects and laser shows, not to mention the music from heavyweight and Transmission habitué Markus Schulz, Aly & Fila, Ferry Corsten, John O'Callaghan, Drift Moon, and Bryan Kearney.
Find it: BITEC100, Bangkok International Trade and Exhibition Centre (Mar 10)
Tickets: THB2,800-4,000 via Ticket Melon
15. S2O Songkran Music Festival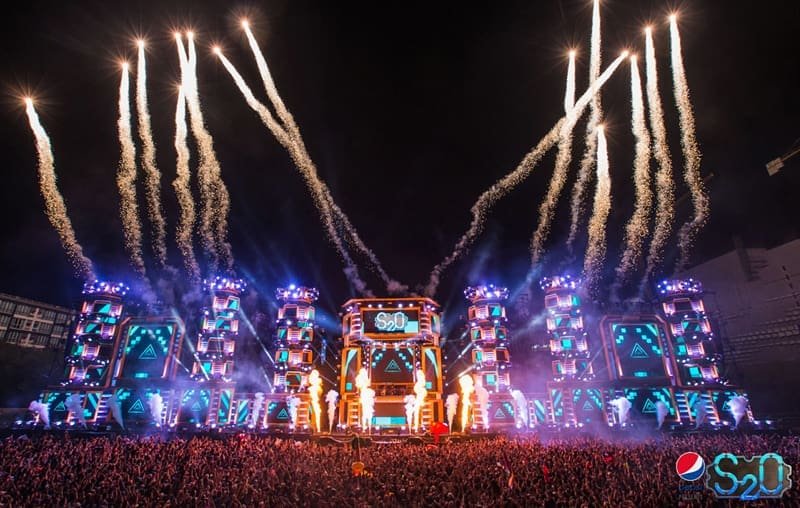 It's a Songkran celebration! It's a rave! It's the world's wettest party! Bangkok may be bursting with international brand events but there's nothing quite like a top-notch homegrown party that has given Songkran holidays a new meaning. This year get ready to shoot your water blasters while getting down to Dash Berlin, Don Diablo, Jay Hardway, Jonas Blue, Mija, Seven Lions and many more.
Find it: Oasis Arena @Show DC, Rama 9 (Apr 13-15)
Tickets: THB1,900-2,800 (Single day) / THB4,200 (Three-day GA) via Event Pop
16. Ultra Singapore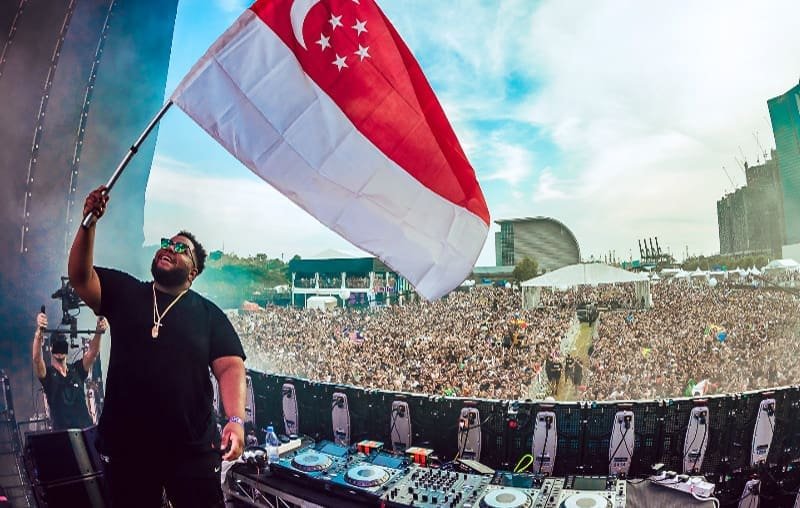 While Roads to Ultra are built across the region, Singapore remains the one and only city blessed with a full-on Ultra experience. And this June for the second time. Last year saw the likes of Afrojack, DJ Snake, deadmau5, Axwell /\ Ingrosso, and Kygo headlining the two-night affair so if this is any indication of what 2017 has in store, let's just say you're in good hands.
Find it: Ultra Park, Bayfront Avenue, Singapore (June 3-4)
Tickets: USD148 (Eary bird) via Ultra
17. Tomorrowland Unite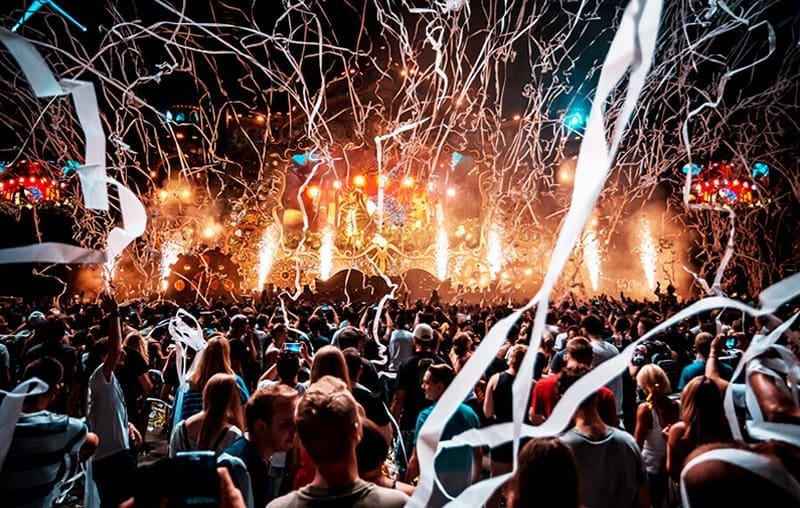 Hey you. Yes, you who who have come this far down the list, you're in for a treat. Especially if you're an EDM fan who can't make it to Tomorrowland Belgium this year. Unite, a live streaming event from Tomorrowland's Main Stage, will return once again to Asia with after stopping by Tokyo and Hyderabad last July, and Mumbai in 2015. The exciting part is Southeast Asia could be part of the global event this time around. Stick around for the latest updates.
Find it: E-Da World Theme Park, Kaohsiung (July 29)
Tickets: THB2,160-6,200 via AsiaLive365

(Update: video added on Mar 6)
Have something to add? Tell us!