With a quirky disposition and laid-back sound, Canadian indie pop quartet Peach Pit are making their way to Singapore and Bangkok for the first time.
Their Asia visit will kick off in Singapore on Wednesday, February 28 at Decline. The show is brought to you by Symmetry Entertainment and will also feature support from Sobs.
See also: LANY are heading back to Singapore in March 2018
Tickets are SGD30 for early bird, SGD40 for standard and SGD100 for a bundle of three. Get yours now through TicketBox.
Meanwhile, Bangkok promoter HAVE YOU HEARD? also confirmed today Peach Pit will be performing on Friday, March 2 at About Studio as part of #JAMnight Live!, the new concert series that will officially be launched with Homeshake's gig this month.
Early bird tickets sold out within hours after the announcement. Regular passes are THB1,200, on sale through Ticket Melon. At door price is THB1,400. The headliners will be supported by locals Penny Time and Lord Liar Boots.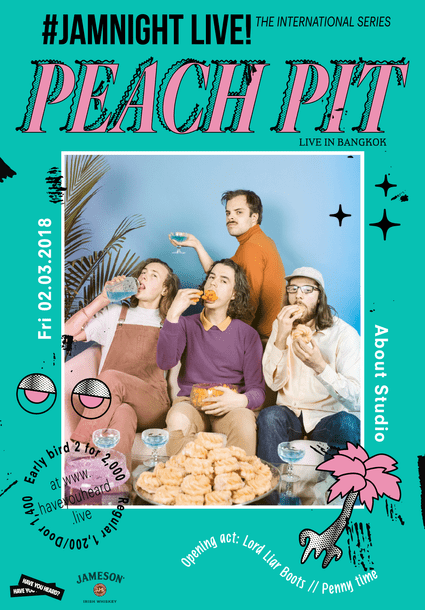 Hailing from Vancouver, Peach Pit are made up of high school friends Neil Smith, guitarist Christopher Vanderkooy, bassist Peter Wilton, and drummer Mikey Pascuzzi. The band made their debut in 2016 with EP Sweet F.A., which stands for "fuck all", signifying Smith's love for the lazy life.
See also: Canadian indie pop outfit Homeshake are coming to Jakarta and Bangkok
Combining angsty attitude and indolent "chewed bubblegum pop" sound manifested in songs like "Seventeen" and "Drop The Guillotine", the band quickly amassed a huge following locally and online. They recently released a debut LP, Being So Normal, which they will be touring Europe and Asia to promote after wrapping up a North American tour.
---
Update: After selling out their first night in Singapore, Peach Pit have added a second show on Thursday, March 1.
They will be playing Decline with local support Pastelpower. Tickets are on sale now through Ticketbox, going at SGD40 and SGD100 (bundle of three).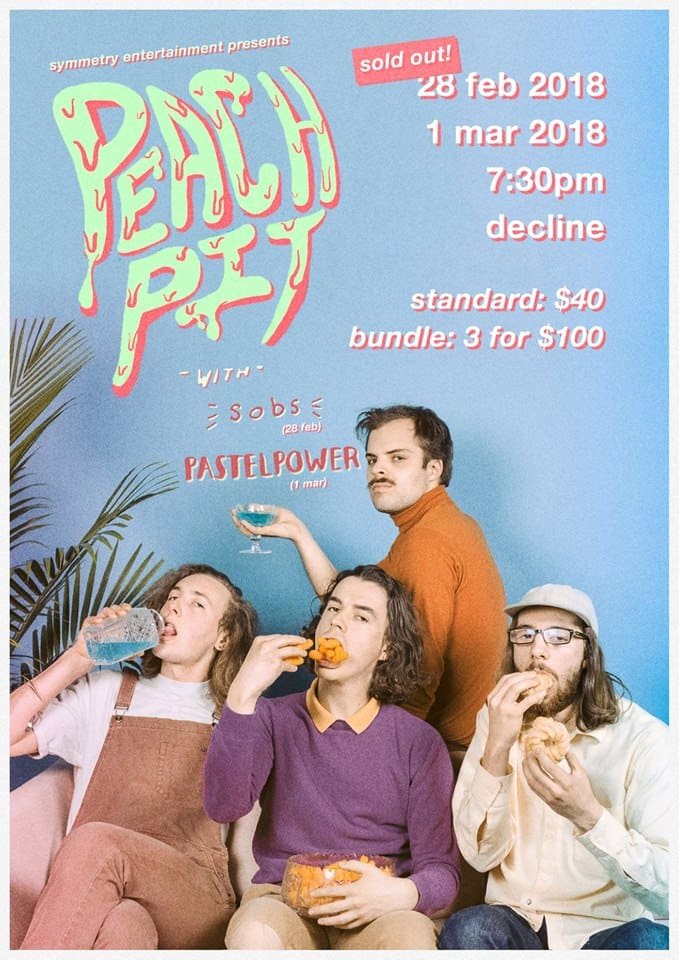 Have something to add? Tell us!