Los Angeles singer-songwriter Andy Grammer is bound for Manila for an intimate debut performance.
Wilbros Live announced today the multiplatinum-selling pop star will be performing on Thursday, June 7 at the Music Museum Greenhills in support of his latest album, The Good Parts.
See also: Halsey announces Asia dates for Hopeless Fountain Kingdom World Tour
Tickets go on sale April 13 through TicketWorld, hotline +63 8919999 and the Music Museum box office. Prices will be revealed soon.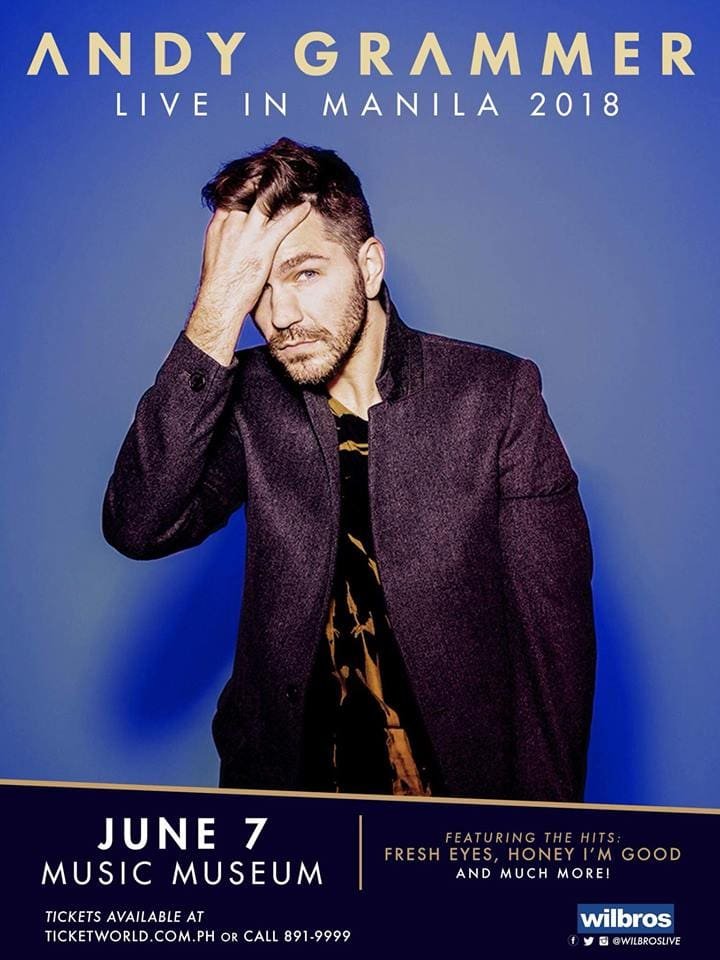 A street musician made good, Andy Grammer has been spawning pop rock and country pop hits since 2010, most notably "Keep Your Head" and "Fine By Me" from his self-titled debut album, as well as "Back Home" and "Honey, I'm Good" from 2014's Magazine or Novels. The latter peaked at number nine on the Billboard Hot 100 and became one of the best-selling songs of 2015.
See also: Boyce Avenue announce Manila show with Moira Dela Torre
Grammer released his third full-length effort, The Good Parts, back in December. Here's its lead single, "Fresh Eyes".
Have something to add? Tell us!